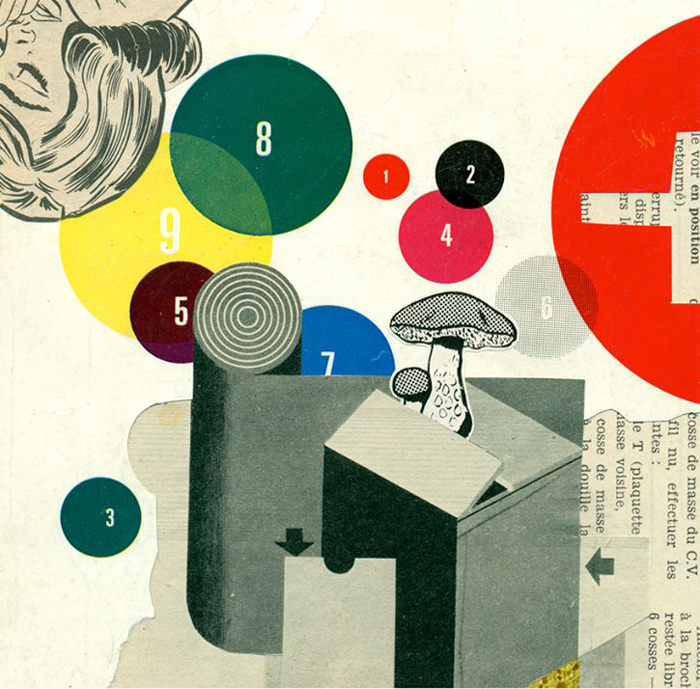 "Artefact": Flore Kunst
24 June-9 July 2016
Prolific French collagiste Flore Kunst presents new original collages and photomontage in "Artefact" at Galerie "Atelier Bletterie" in La Rochelle.
Flore Kunst lives and works in Lyon, France. A 1999 graduate of the Ecole Emile Cohl, she has worked in various areas related to the image: vector illustration, textile design, photography, design, and linocut. This diversity of experience has enabled her to acquire a unique graphic look.
In 2010, she adopted collage after being captivated by the works of John Baldessari at an exhibition dedicated to the artist.
(text adapted from the artist's press materials)
---
INFORMATION
Galerie "Atelier Bletterie"
11ter rue Bletterie
17000 La Rochelle, France
+33 5 46 41 48 27
Hours:
Monday-Saturday, 2-6:30PM