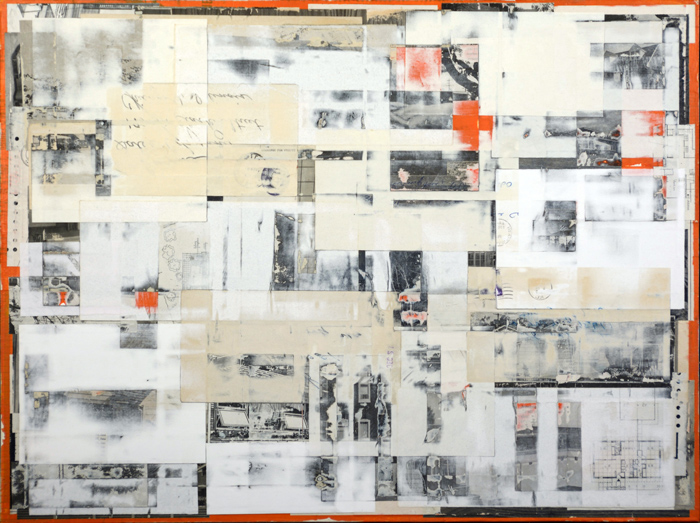 "Connecting Points": Shirley Bunger & Natalie Ciccoricco
29 June-31 July 2016
"Connecting Points" features works by mixed media artists Shirley Bunger and Natalie Ciccoricco. The collection explores the connections that inspire both artists. Although they differ aesthetically, both artists use similar materials, vintage paper, photographs and thread, in a deeply personal way to engage the viewer through association and meaning.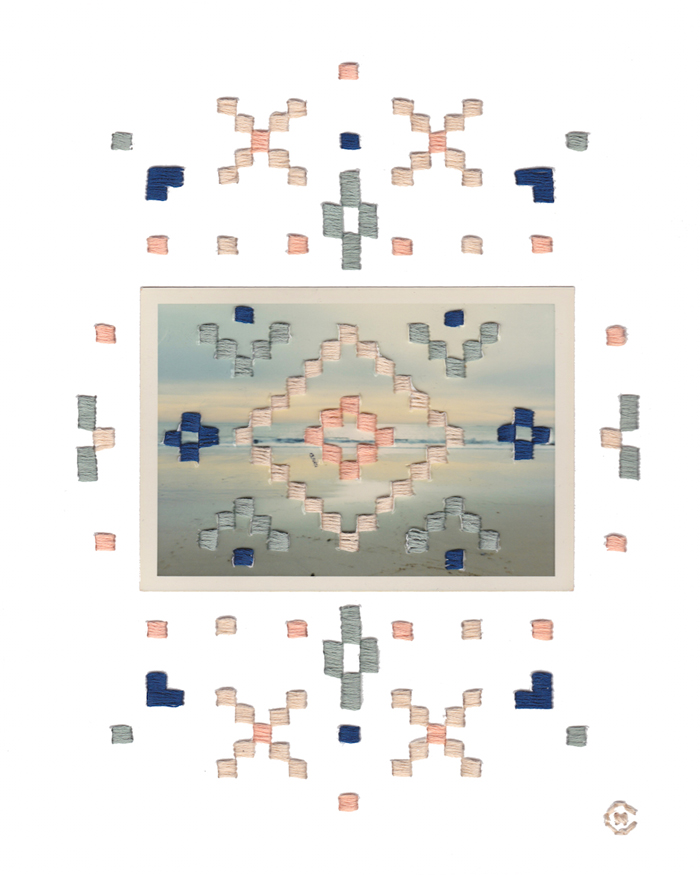 Shirley Bunger draws her inspiration from the connecting points that join together individuals, families, and generations. She uses found materials (old books, magazines, letters and other bits of paper) to create abstract collages and sewn works that reveal very personal stories of connection. Her richly layered works invite viewers to step in closer, explore details, and create or reflect on their own stories of connection.
Natalie Ciccoricco moved to the San Francisco Bay Area four years ago from Amsterdam. Ciccoricco finds ideas in the dream state just between being asleep and fully awake where her collages become connecting points between the surreal dreamworld and reality. History and nature also offer Ciccoricco a way to connect with American culture and rituals. Found images and old photographs, combined with embroidery thread and occasionally ink or paint, resurface to tell a new visual story. Since Ciccoricco moved to California from The Netherlands, she finds endless inspiration in her new surroundings, which form an important recurring theme for her works in this show.
(text adapted from the gallery's press materials)
---
INFORMATION
The Main Gallery
1018 Main Street
Redwood City, California 94063 USA
(650) 701-1018
Hours:
Wednesday-Sunday, 10AM-3PM
Image (top):
Orange #3 (Home)
by Shirley Bunger
18″x24″
vintage paper, enamel paint, and pencil on wood
2016
Image (centre):
Sunrise
by Natalie Ciccoricco
10″x8″
found paper, photography, and embroidery thread