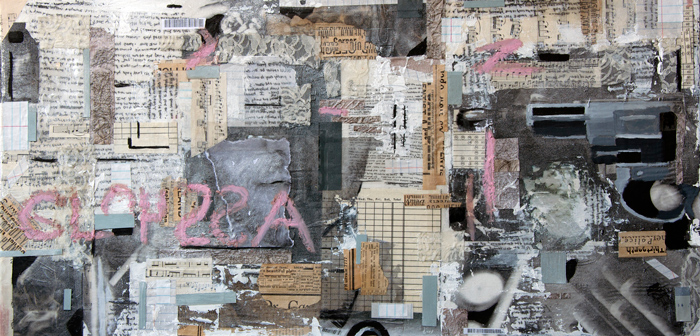 "Controversial Conventions": Brittany Ellis and Devin Daniels
11 January-4 February 2017
"Controversial Conventions" is collaborative exhibit by Brittany Ellis and Devin Daniels which features works based on social, stereotypical, and gender propaganda. Ellis' artworks are created using traditional collage methods of cut and paste, while Daniels creates his artworks from created illustrations through a digital layering process.
The opening reception is Wednesday, 11 January, 7-9PM.
(adapted from the artist's press materials)
---
INFORMATION
Sweet Inspirations
2239 Market Street
San Francisco, California 94114 USA
(415) 621-8664
Hours:
Sunday-Thursday, 7:30AM-11PM
Friday-Saturday, 7:30AM-Midnight
Image (top):
Rock Heroine King
by Brittany Ellis
15″x30″
acrylic, collage, fabric
Image (bottom):
21st Century Mythology
by Devin Daniels
24″x18″
ink transparency