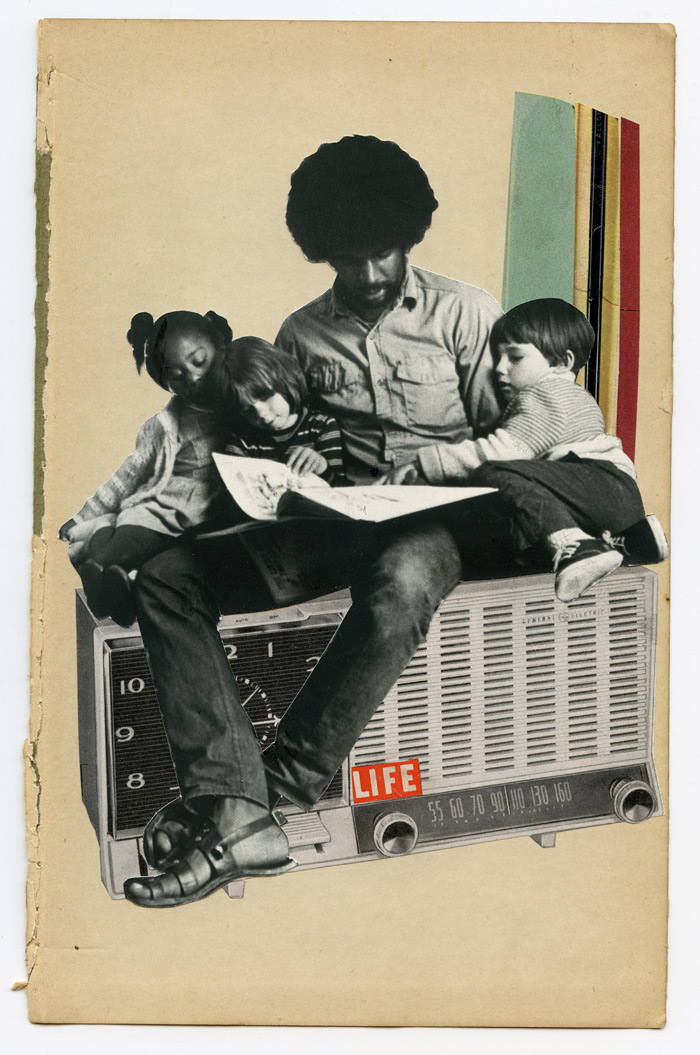 "Life's Specs: A Collage Journey A-Z"
19 January-28 February 2017
"Life's Specs" are pieces created by Meikel S. Church with images from vintage Life Magazines. The exhibit's purpose is to illuminate the beauty of life and humanity through celebrating everyday people doing everyday things.
Learn more about Church's collage at his Kolaj Artist Directory page HERE.
(adapted from the artist's press materials)
---
INFORMATION
Cafe 211
at the back of Three Dog Bakery
106 SW 2nd Street
Bentonville, Arkansas 72712 USA
(479) 544-7478
Hours:
Monday-Friday, 7AM-7PM
Saturday, 8AM-6PM
Sunday, Noon-6PM
Image:
Omnipotent
by Meikel S. Church