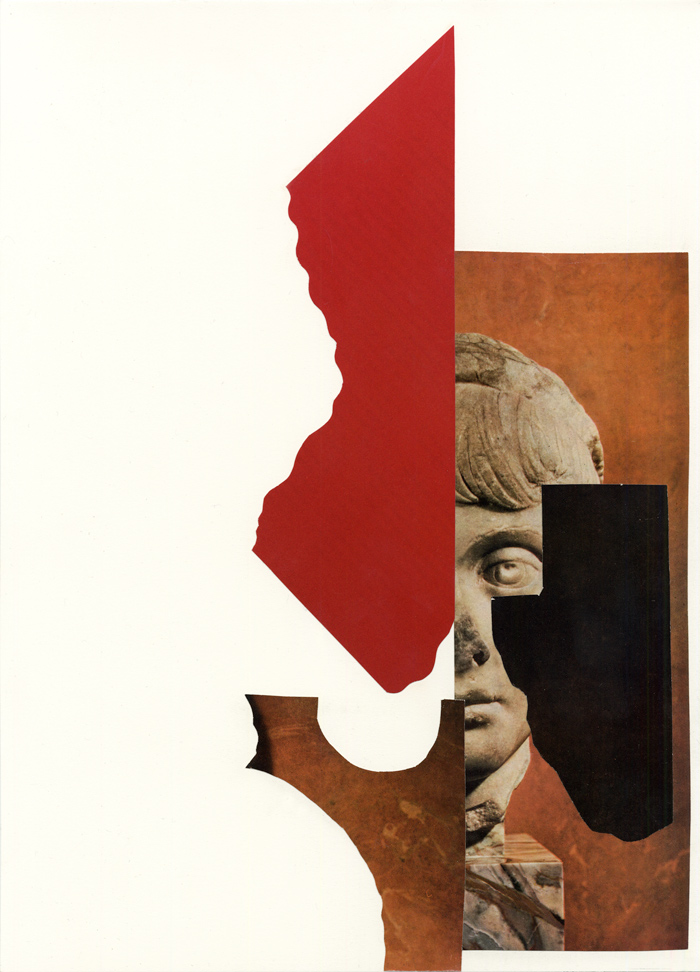 COLLAGE ON VIEW
Elemental Construction
at the Boettcher Cultural Pavilion in Denver, Colorado, USA
19 January-7 April 2019
At its most basic, collage is the assemblage of different materials to create a new whole. Materials can come from books, magazines, found imagery, the Internet, or virtually anywhere, creating limitless opportunities for artists.
Increasingly, photographers are embracing digital software and source materials to create work that pushes the boundaries of the medium. This exhibit takes a fresh look at how photographers today use collage to deconstruct and reconstruct narratives using a mix of new, digital technologies and more traditional approaches.
For example, in her series "Grand Illusion", Theresa Ganz utilizes software glitches in a Museum View tool from Google Cultural Institute to create jagged compositions of museum interiors that evoke a sense of dislocation. Susan Hopp builds digital collages using screen shots from social media sites, reforming them into landscapes that challenge our idea of place. Heather Oelklaus takes a hands-on approach, weaving strips of silver gelatin and inkjet prints together to explore themes of nostalgia and stereotypes.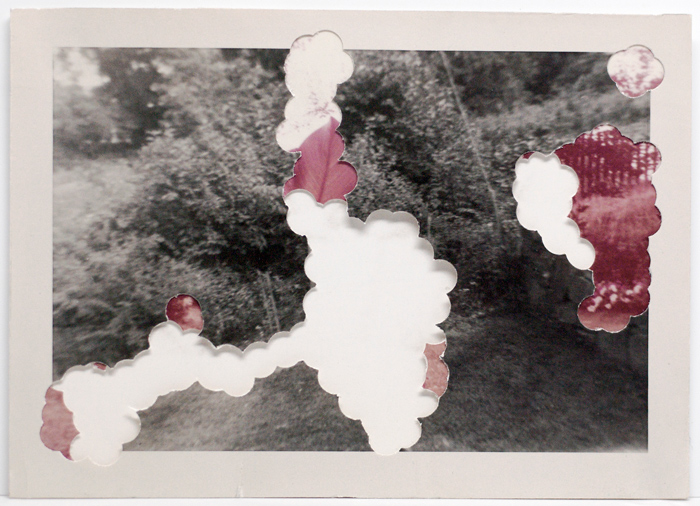 This special off-site exhibit is presented by the Colorado Photographic Arts Center (CPAC) and curated by executive director Samantha Johnston in celebration of the Month of Photography (MoP), a biennial celebration of fine art photography with hundreds of events throughout the Denver Metro region in March and April 2019.
Other artists in the show include Odette England, Susan Goldstein, George P. Perez, Holly Roberts, Joe Rudko, Vanessa Woods, and Mario Zoots.
(adapted from the exhibitions's press materials)
---
INFORMATION
Boettcher Cultural Pavilion
McNichols Civic Center Building, 2nd Floor
144 West Colfax Avenue
Denver, Colorado 80202 USA
(720) 865-5570
Hours:
Monday-Friday, 8AM-5PM
Saturday-Sunday, 10AM-3PM
(Access may be limited during private events. Call (720) 865-5570 for access information and/or to make an appointment.)
Images: top to bottom
Landscape 6
by Mario Zoots
50″x35″
collage
2018
Courtesy of the artist
Punched #22
by Odette England
3.25″x4.25″
unique original snapshots, hand-punched and layered Chromogenic prints, gelatin silver prints, Polaroids, archival tape
2018
Courtesy of the artist