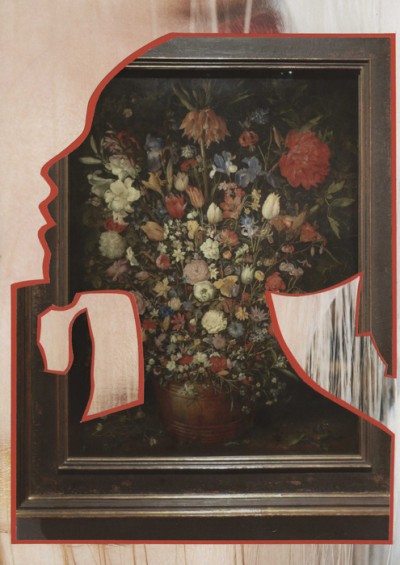 20 September-13 October 2013
Marte Haverkamp's "Hoofd Stroom//Brain Flow" is a 100 collage series.
Thoughts. They just keep on coming. No invitation, no warning. Ever tumbling over, through and at times even into one another. F. Scott Fitzgerald claimed that the ability to hold two opposing thoughts at the same time is a proof of intelligence.
In her remarkable work "Hoofd Stroom", artist Marte Haverkamp elaborates on this principle. In a 100 collage series, she visualizes her own stream of thought. By cutting, carving and collecting existing images from modern media, she arrives at a completely new experience.
"'Hoofd Stroom''s tension is hidden in the transformation of existing images, which gives way to a new world." Marte Haverkamp Collage joins together multiple images, multiple universes, as thoughts do. Those universes collide, intertwine, overpower and strengthen one another and together form an original whole. "Hoofd Stroom"'s core characters are constantly shifting, bleeding into new layers and understanding. At first glance, it all may seem familiar. A closer look will transport you to a world that's unique and unknown.
(courtesy of the artist)
---
INFORMATION
Amsterdam House of Arts & Crafts
Oudeschans 21
1011 KS Amsterdam, The Netherlands
628567104
Hours:
Monday-Saturday, 10AM-5PM
Image:
Collage No. 88
by Marte Haverkamp
Courtesy of the artist