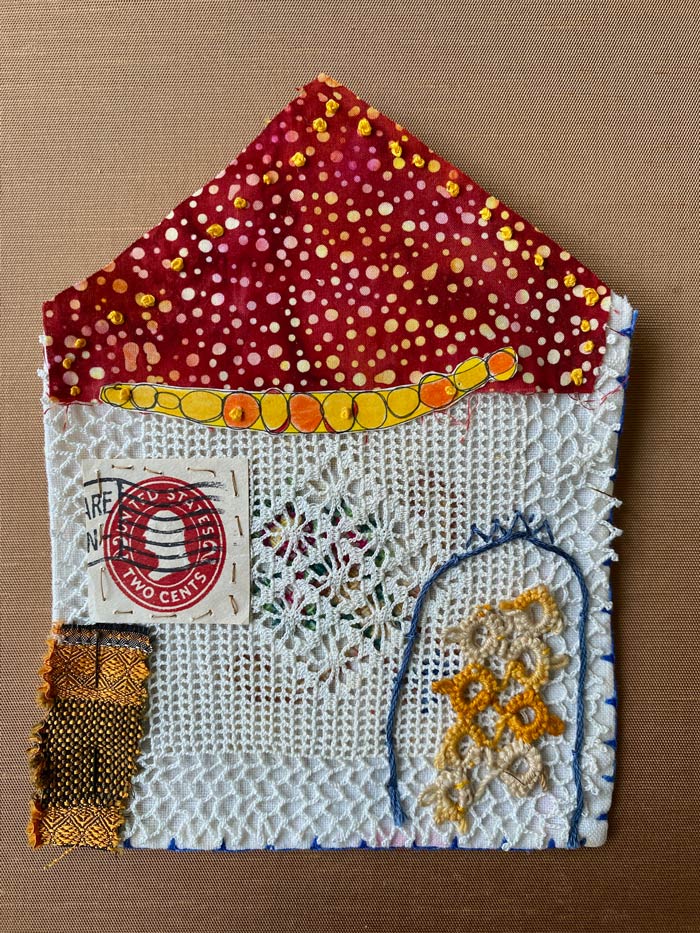 COLLAGE ON VIEW
Lily Hinrichsen: Home
at the Lawrence Memorial Library in Bristol, Vermont, USA
1-31 March 2022
Lily Hinrichsen says about this work:
HOME is where my heart is. Where I find warmth and comfort, safety and joy. It is where I grow flowers, feed birds, have neighbors for breakfast, knit hats, mail letters, drink tea on my porch, write poems about birds and flowers and things I observe while drinking tea on my porch.
HOME is where I cry when my heart is broken, rant when people are mean, laugh out loud at the computer screen, tend to my body and spirit, eat vegetables from my garden, and make art.
HOME fortifies me with energy and a full heart to go out in the world and listen to the pain of others, to pack meals for those who are hungy, to give attention to those who are ignored or ridiculed.
HOME is my sanctuary.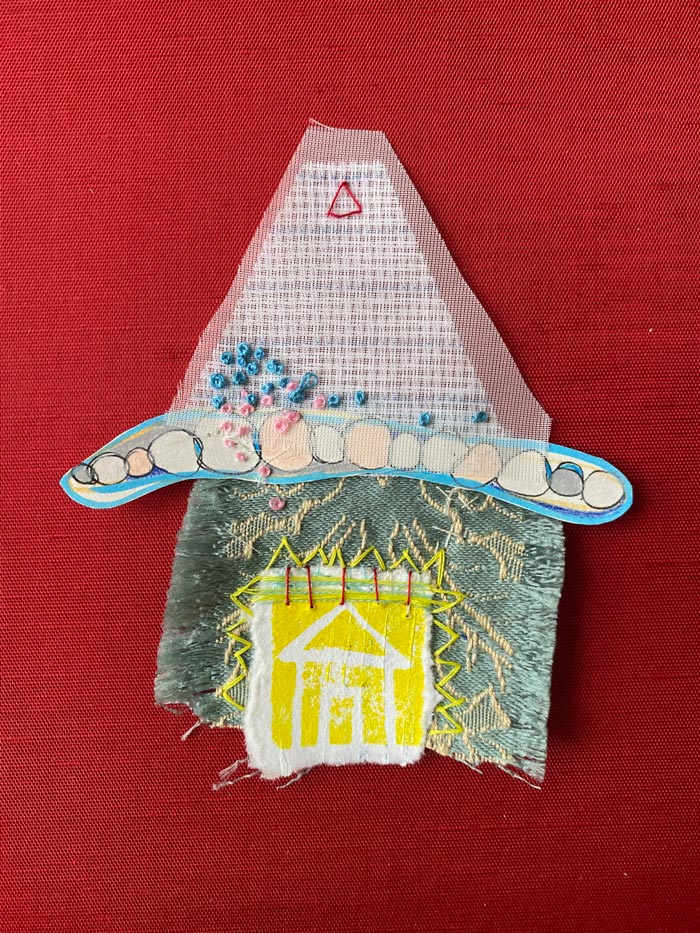 These houses are all hand-stitched using repurposed artwork, fabric, doilies and thread. They are each framed without glass. They are for sale with percentage of proceeds going to a local homeless shelter. More information is available here.
(text adapted from the artists' press materials)
---
INFORMATION
Lawrence Memorial Library
40 North Street
Bristol, Vermont 05443 USA
(802) 453-2366
Hours:
Monday, 10AM-5PM
Tuesday & Thursday, 10AM-7PM
Wednesday & Friday, 1-5PM
Saturday, 9AM-3PM