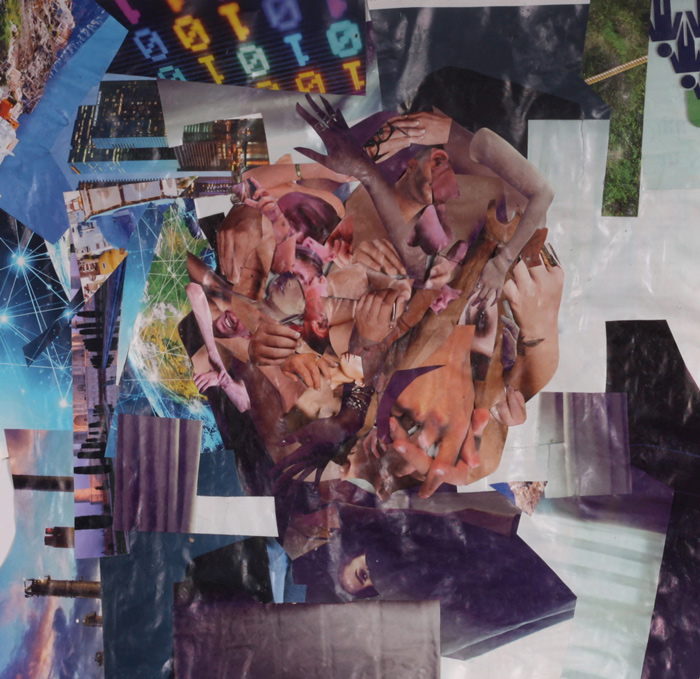 COLLAGE ON VIEW
This Woman's Work
at the Pennsylvania Academy of the Fine Arts Alumni Gallery in Philadelphia, Pennsylvania, USA
13 January-10 April 2022
"This Woman's Work" is an exploration of the representation and materiality of the feminine in our culture through the manipulation of mass-produced materials and the performative and pastiche elements of post-modern discourse. Artists Ana Vizcarra Rankin, Daria Souvorova, Sofya Mirvis, and Brian James Spies explore what femininity is in our culture right now through mediums and methodologies rooted as much in traditional notions of "women's work" as they are in dialogue with contemporary art and culture.
Ana Vizcarra Rankin and Daria Souvorova explore issues of femininity, oppression, and the disparity between society's perception of a woman in her place and the reality of the human form in our society. Sofya Mirvis and Brian James Spies address the feminine nature and the complicated narrative that women and nonbinary individuals find themselves in. The exhibition also features several collaborations between the artists in an array of media.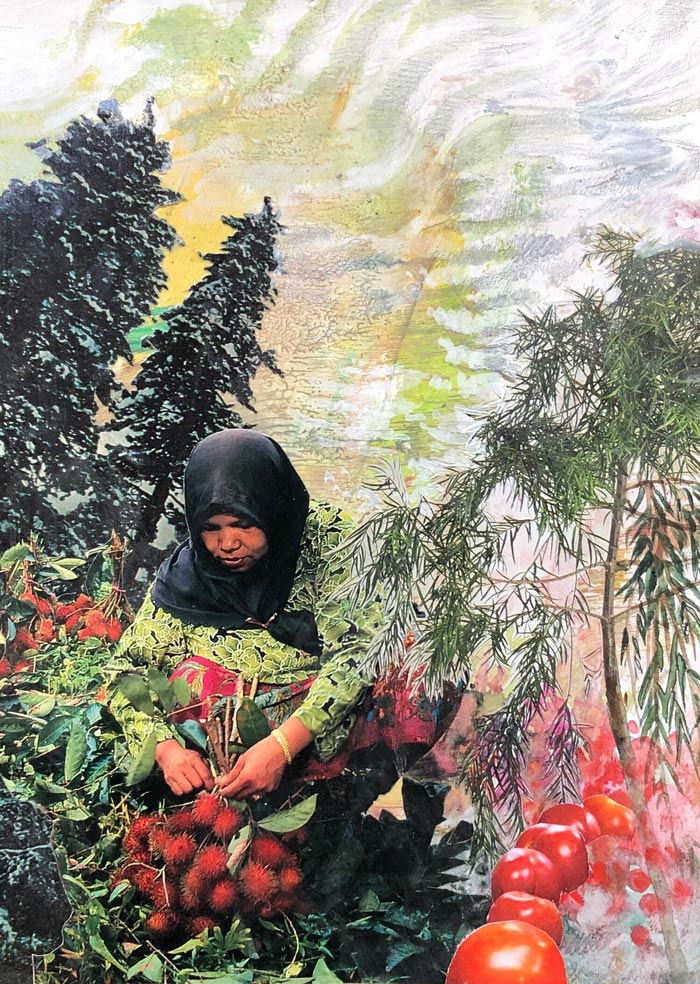 In her "Flesh Planet" series, Ana Vizcarra Rankin relies exclusively upon the discarded detritus of mail order catalogs and skin magazines that make up our cultural waste to craft an obsessive series of collages that explore aspects of the human condition. Sofya Mirvis' images explore cultural traumas that have shaped our identities and ways in which our environment can trigger rebirth and reinvention of the self, blurring the line between painting and collage. Daria Souvorova's "Skin" is a series of soft sculptures that augment and re-fabricate generic, commercial undergarments to create works exploring ideas of imperfection and specificity of the female body. As a non-binary individual residing in a conservative rural community, Brian James Spies' work addresses their experiences living as their authentic self through large format photographic self-portraiture.
The exhibition was curated by Brian James Spies.
(text adapted from the gallery's press materials)
---
INFORMATION
The Alumni Gallery
Pennsylvania Academy of the Fine Arts
118-128 North Broad Street
Philadelphia, Pennsylvania 19102 USA
(215) 972-7600
Hours:
Thursday-Friday, 10AM-4PM
Saturday-Sunday, 11AM-5PM