"Metamorphoseon"
8-14 August 2016
Opening reception: Tuesday, 9 August, 5-11PM. Kolaj will be there!
"Metamorphoseon" is a colourful exhibition that brings together the work of 18 Quebec artists with diverse approaches to collage-making.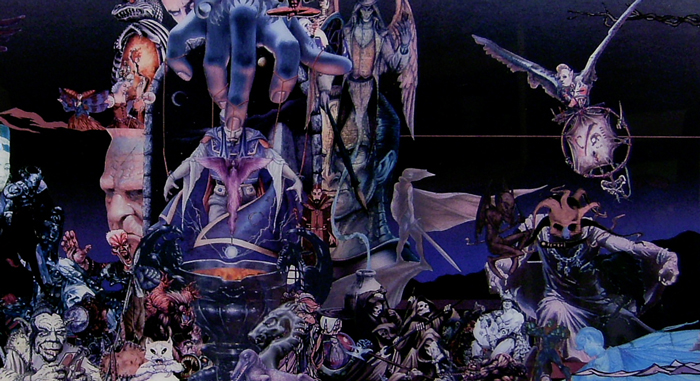 Participating artists: Marie-Josée Alfaro Ledoux, Danielle Bédard, Jerome Bertrand, Véronique Boissono, Eric Braün, Clara B. Turcotte, Catherine Dumont, Amanda Durepos, Chantal Lefebvre (girlplague), Jaber Lutfi, Frédérick Maheux, Jean Martin (Raven), Francine Metthé, Alex Mondry, Marcel Thériault, Rita Thomas, Maria-Cristina Vasilescu, and Victor Vargas Villafuerte.
(adapted from the exhibition's press materials)
---
INFORMATION
Galerie Mile-End ÂmeArt
5345 avenue du Parc
Montreal, Quebec H2V 4G9
Hours:
Wednesday-Friday, Noon-6PM
Saturday-Sunday, Noon-5PM
Image:
Interpretation of Dreams
by Jerome Bertrand
12″x39″
paper collage on wood panel
2001