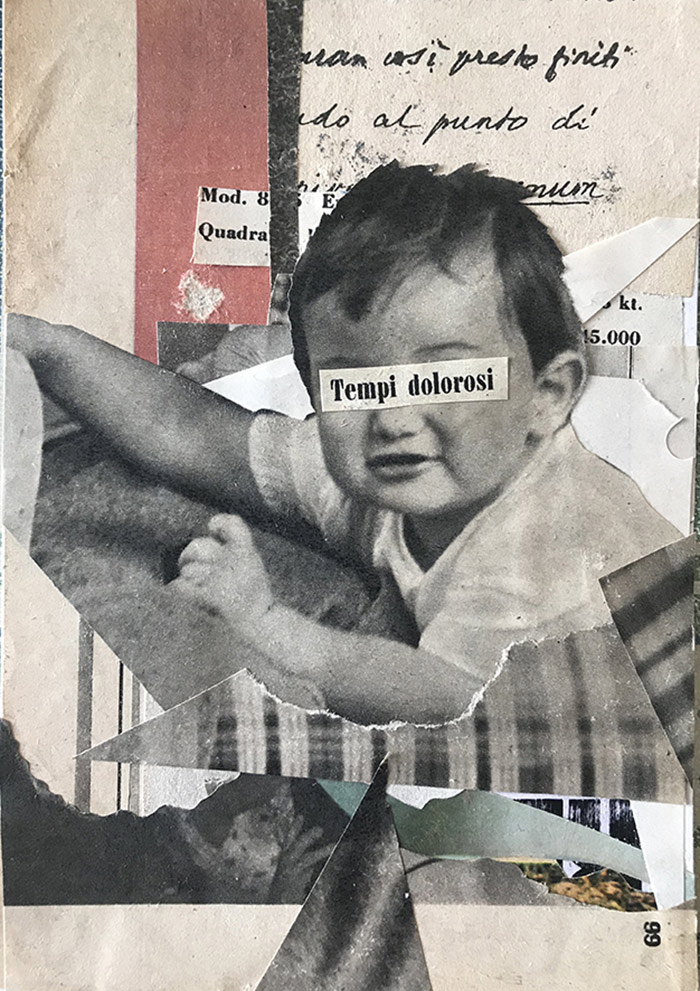 COLLAGE ON VIEW
Nonsense: Demetrio Di Grado
at the Scandinavian Collage Museum in Rennebu, Norway
Through October 2020
Demetrio Di Grado was born in Palermo, Italy in 1976. After spending time in Hip Hop culture (1994-2000), he became fascinated by art and especially by painting. In 2012, he founded ManSourcing, the association that started his artistic project: the promotion of art in all its possible forms. Thus began a path full of collaborations with numerous artists on the national and international scene, including exhibitions, street art projects and festivals.
The Collage: In 2016, Di Grado revolutionized his way of making art by starting to cut and glue every day using collage as a tool of temporary escape from everyday life. In a continuous exploration of new cutting and interlocking techniques, he has, over time, built and refined a language and stylistic code that is recognized today.
Research: Di Grado draws his images from magazines published between the 1930s and 1960s. He archives these as a real researcher, including the sensations that they transmit from the war and post-war periods: years of rebirth, hope and change. These images remain intact in their identity but are re-contextualized in a semantic updating process closer to the present day.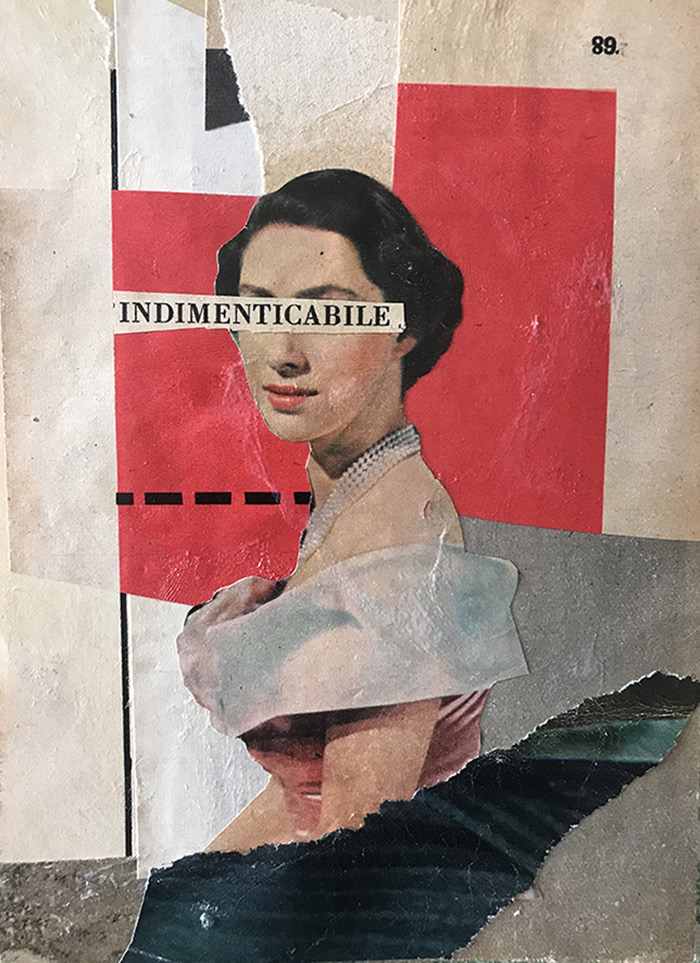 The Eyes: In these works, the figure is always in the centre: faces of men, women, children. Over their eyes is a message that passes through time until it reaches our present: a provocation, a reflection; eyes that speak; their signature.
Di Grado's collages for "Nonsense" were created specifically for this exhibition.
(text adapted from the artist's press materials)
---
INFORMATION
Scandinavian Collage Museum
E6 240
7391 Rennebu, Norway
Hours:
Open 24 hours a day, 7 days a week