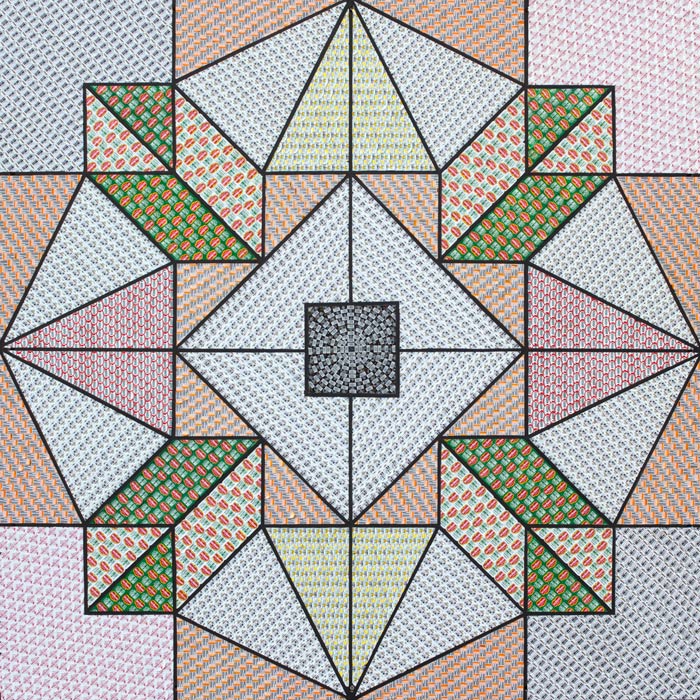 COLLAGE ON VIEW
Paper Cuts: Large-Scale Collage
at Palo Alto Art Center in Palo Alto, California, USA
16 June-26 August 2018
"Paper Cuts: Large-Scale Collage" is part of the Palo Alto Art Center's Summer of Collage, which engages the community in exploring the creative potential of this dynamic medium. Through exhibitions, public programs, hands-on opportunities, and community partnerships, this initiative promises to introduce new audiences to the power of collage.
Collage is one of the most accessible artistic mediums. Requiring nothing more than paper and glue, it is easily achievable by people of all ages and skill levels. Often relying on found imagery, collage circumvents the need to generate new content and is a refreshingly non-intimidating form of self-expression. However, its seeming simplicity belies an influential, potent, and rebellious underbelly.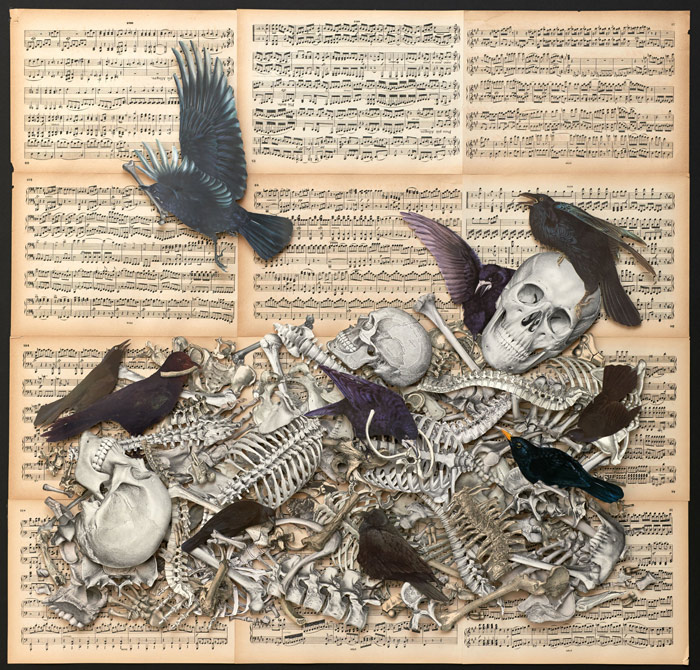 The artists in this exhibition are breaking with tradition, rebuffing the commonly intimate scale of contemporary collage. The large scale of their work beautifully illustrates the power of the medium. The energizing, bold collages of Rina Banerjee, Manuel Ocampo, and Travis Somerville read as brave declarations. The kaleidoscopic work of Sanaz Mazinani mirrors the inescapable collage of digital media permeating our daily lives. Ben Venom's iconographic quilts are a sassy blend of collage and punk rock. Ray Beldner and Ann Weber's creatural forms bend the medium by bringing it into three dimensions. The delicacy and seamless detail of Lisa McCutcheon, Catie O'Leary, and Kirsten Stolle reflects their use of paper as a tool for mark making, becoming as much drawing as collage. And EfrenAve and Mary Anne Kluth both tickle the mind with their edible, pulsing colours palettes and playful materials. Other participating artists include: Laura Deem, Tara de la Garza, John Hundt, Hope Kroll, Andrew Schoultz, Inez Storer, Leigh Wells, Vanessa Woods, and Benecia Gantner.
Artist reception: Friday, 22 June, 7-10PM
(adapted from the venue's press materials)
---
INFORMATION
Palo Alto Art Center
1313 Newell Road
Palo Alto, California 94303 USA
(650) 329-2366
Hours:
Tuesday-Wednesday, 10AM-5PM
Thursday, 10AM-9PM
Friday-Saturday, 10AM-5PM
Sunday, 1-5PM
Images (top to bottom):
Complement by EfrenAve (48″x48″; fruit stickers; 2016)
Bone Eaters by Hope Kroll (30″x30″x2″; hand-cut paper collage; 2010
Images courtesy of the artists