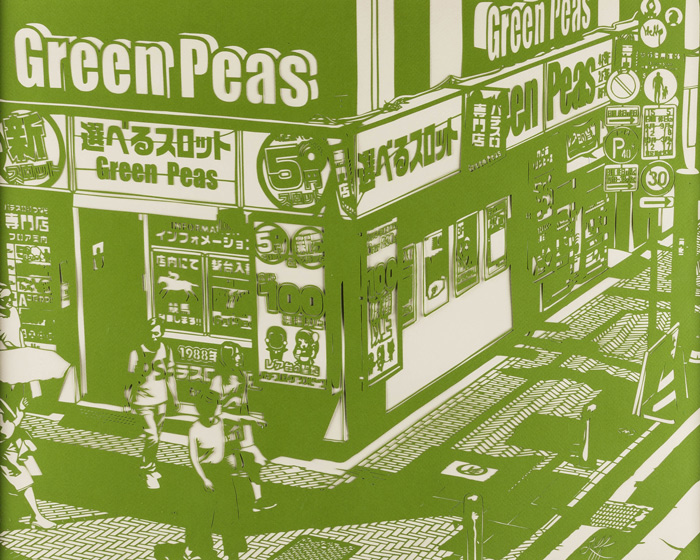 COLLAGE ON VIEW
Papercut Polaroids
at Soapbox Arts in Burlington, Vermont, USA
17 July-29 August 2020
Though the unknowns of life in a pandemic have left many feeling anxious and overwhelmed, Baltimore-based artist Rosa Leff embraced her time in quarantine as an opportunity to slow down, refocus, and commit full time to her art-making process. The change of pace may not have been voluntary at first, but it provided a welcome space for the well traveled artist to reflect.
Unraveling the common threads that connect her most recent papercuts, whether based on photographs of her own backyard or taken during past adventures abroad, we see that for the artist, a place and our experience of it is only the sum of its most overlooked parts. Celebrating the mundane, Rosa memorializes the messier details of urban life- tangled nests of telephone wires and power lines, blocks of storefronts crowded with competing signage, and broadsides of rusted delivery trucks emblazoned with local graffiti tags. For Rosa Leff, a memory is all in the details.
Rosa Leff began cutting paper in 2012 while working on her Master's in Elementary Education at The University of Pennsylvania. When asked to create a children's book as part of her program, she looked to Eric Carle and Ezra Jack Keats for inspiration. Building on the education she received from painting with her grandmother, Jacqueline Ziegler, and her time at the Instituto Superior de Artes de La Habana, Leff created her first papercut illustrations.
She now serves on the board of The Guild of American Papercutters and is best known for her obsession with power lines and urban landscapes. Each cityscape is cut from a single sheet of paper using Excel Blades in her Baltimore studio.
(adapted from the gallery's press materials)
---
INFORMATION
Soapbox Arts
Suite 119
266 Pine Street
Burlington, Vermont 05401 USA
(802) 324-0014
Hours:
Thursday-Saturday, 11AM-5PM
and by appointment