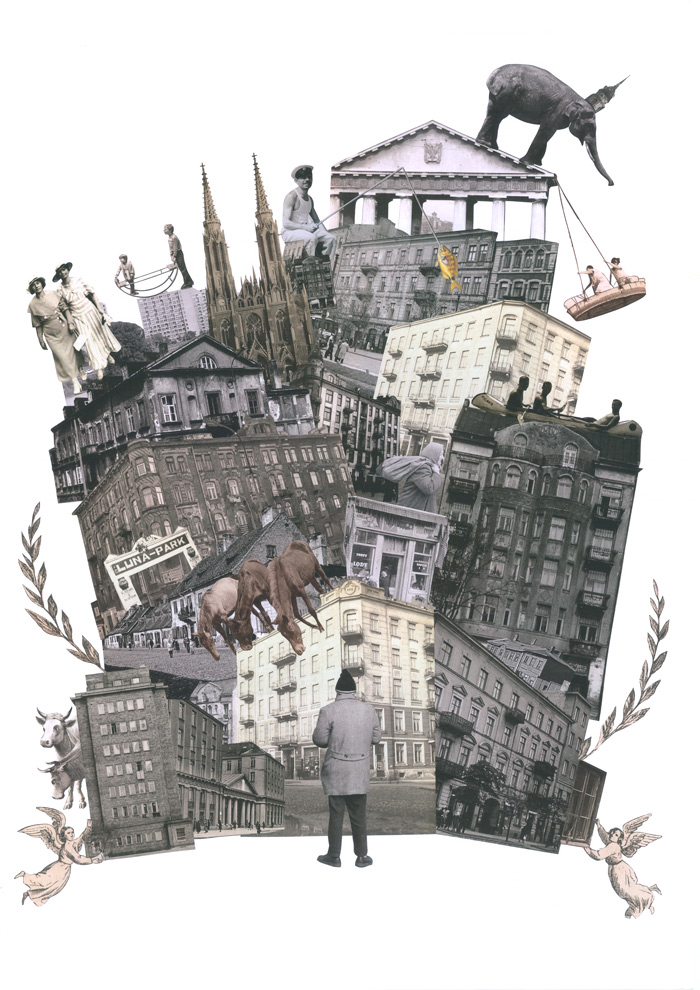 FROM KOLAJ 29
Report from Warsaw
For Kolaj #29, Polish collage artist Marta Janik sent us a report about the "Collage Language" project taking place in Warsaw.
The Collage Language project held several events between September and December 2019 with the goal "to discover the universal connections that collage can create, bring people together, and ask the question, What would happen if we used collage to create a story about our part of the world?" The culmination of the project was a large exhibition in December 2019.
"Collage Language is only just beginning," reports Janik. "Collage Café is a series of monthly collage workshops, each one led by a different artist. During COVID-19, each Collage Café is a 10-minute video of an artist explaining their collage process and giving viewers a task."
Janik's full report appears in Kolaj #29.
"Collage Language" appeared in Kolaj #29. To see the entire issue, SUBSCRIBE to Kolaj Magazine or Get a Copy of the Issue.
To learn more about Collage Language visit them on Facebook @tupraga.