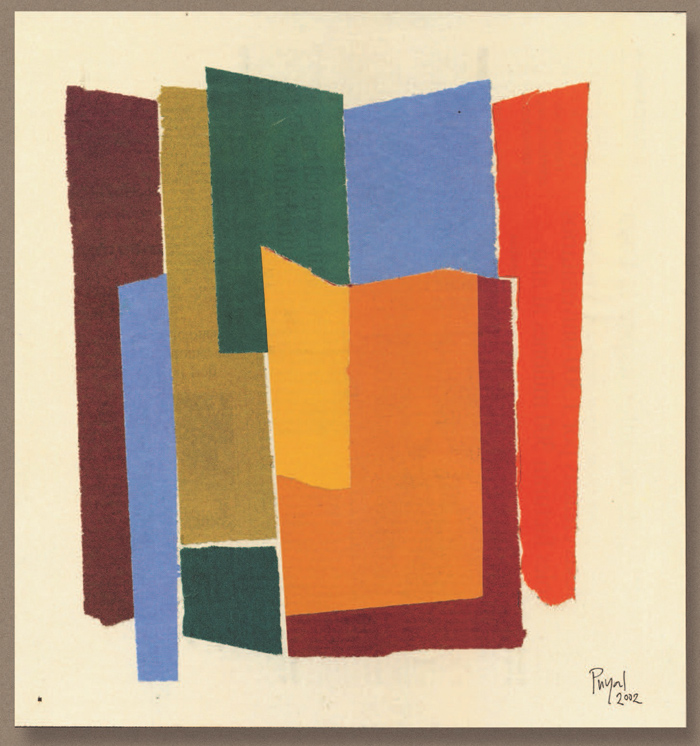 COLLAGE ON VIEW
Retrospective: Alfonso Puyal
at the Centro Buñuel Calanda in Calanda, Spain
4 June-30 September 2022
Alfonso Puyal is a professor of Audiovisual Communication in the department of Information Science at the Universidad Complutense in Madrid. The collage works on display are mainly from 2000 and after, as well as three of his early works from 1991.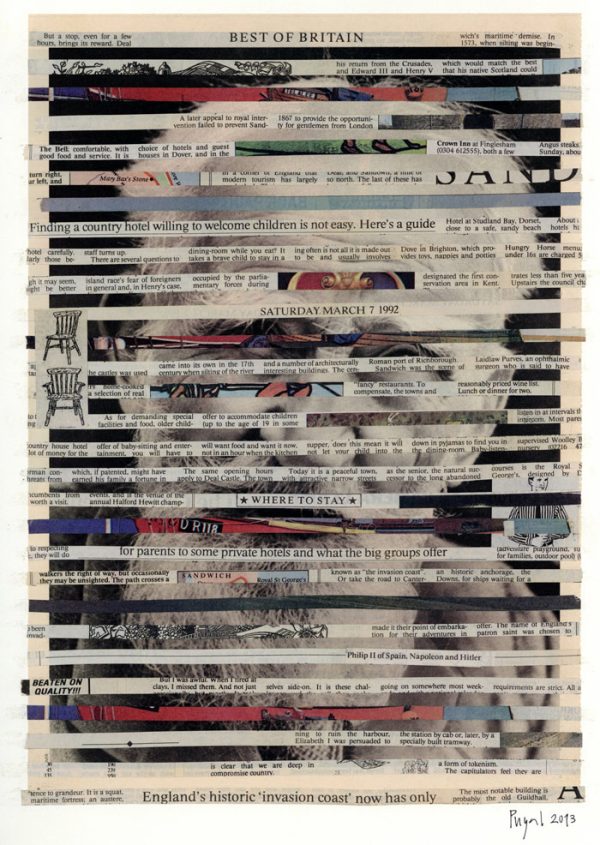 The collages are presented in seven groups: Newsprint (using newspaper clippings), Without Object (emerging from the very process of making the collage), Pages (using book pages), Anecdotal (essential images that refer to an idea rather than to the recognition of a specific referent), Gender Issues (calling into question the codification processes to which the definition of femininity and masculinity is subjected), Interventions on Ads (appropriation), and a series of work using the newspaper El Pais.
Other work on display by the artist includes etchings; workbooks; Visual Items, a 141-foot, horizontal roll that, as an atlas, displays a selection of images belonging to the visual legacy of different civilizations, especially the western one; and a short, Super 8 silent film from 1984 which was remastered with a soundtrack in 2003, Estudio estático IV.
(text adapted from material provided by the artist and the venue)
---
INFORMATION
Centro Buñuel Calanda
Calle Mayor, 48
44570 Calanda, Spain
+34 978 846 524
HOURS
Tuesday-Sunday, 10:30AM-1:30PM and 4-8PM