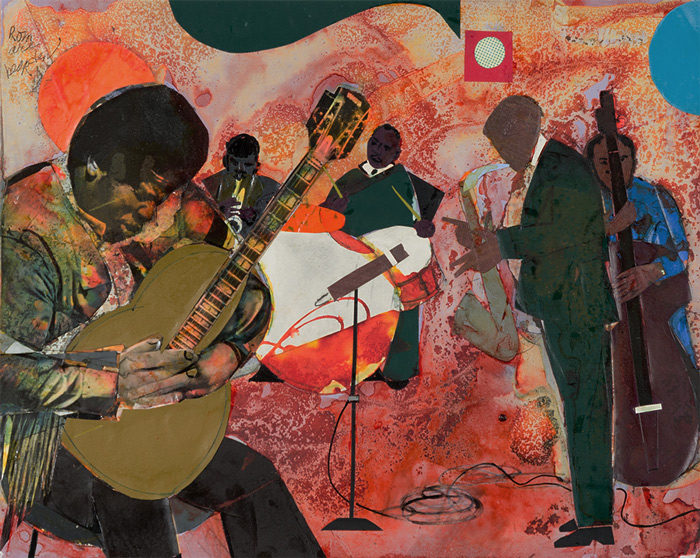 COLLAGE ON VIEW
Under Construction: Collage from the Mint Museum
at the Mint Museum in Charlotte, North Carolina, USA
1 December 2018-18 August 2019
Drawing together nearly 100 works from the museum's Modern & Contemporary Collection, "Under Construction: Collage from The Mint Museum" is the museum's first exhibition to focus on this dynamic, engaging medium. This technique, in which materials from different sources are cut, torn, and layered to create new meanings and narratives, experienced a renaissance after World War II, due in large part to Charlotte native Romare Bearden, whose work plays a special role in this exhibition.
Bearden has long had a special place at The Mint Museum, which maintains a gallery dedicated to his work at Mint Museum Uptown. In this special exhibition, he and his work serve as a point of departure to explore the medium for which he is best known.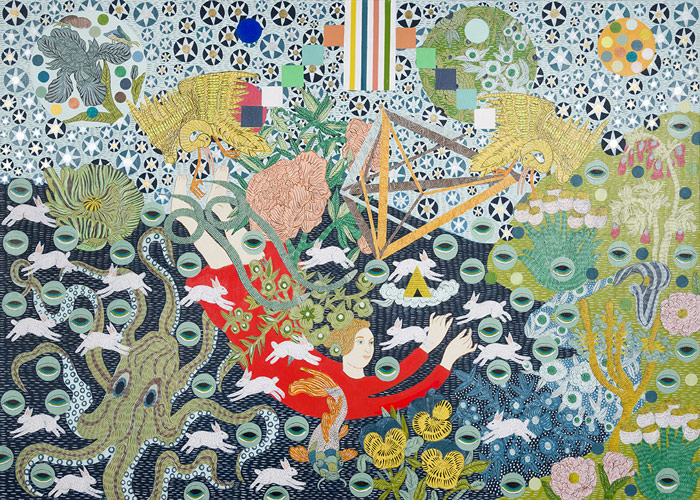 "Under Construction" explores not only classic collages including those by Bearden, but also the wide range of ways in which the technique has inspired artists and impacted other forms of art, from painting and printmaking to photography and assemblage. Featuring more than 30 international artists, "Under Construction" explores the growth and impact of the collage technique from the 1950s to the present. It includes more than a dozen works by Bearden, as well as examples by such notable artists as Sam Gilliam, Robert Motherwell, Tim Rollins and K.O.S., Shepard Fairey, Howardena Pindell, Robert Rauschenberg, and James Rosenquist.
In the "New Directions" section, eight inventive contemporary artists demonstrate how they mined the medium in recent years. Although drawn primarily from the rich holdings of The Mint Museum, this exhibition also includes special loans from private collections.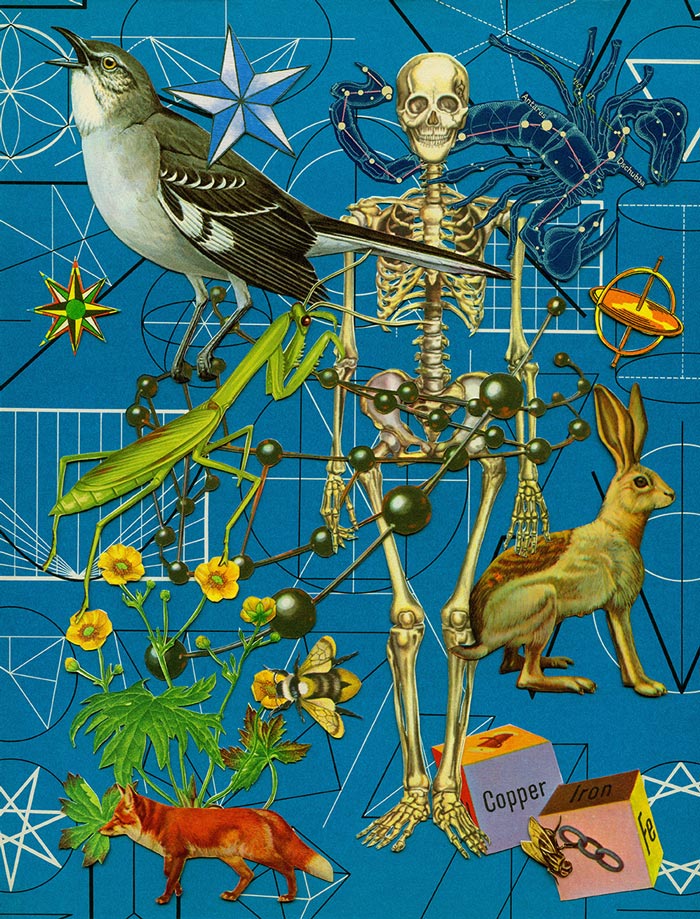 The exhibition is organized by The Mint Museum.
(adapted from the venue's press materials)
---
INFORMATION
Mint Museum Uptown
at Levine Center for the Arts
500 South Tryon Street
Charlotte, North Carolina 28202 USA
(704) 337-2000
Hours:
Wednesday, 11AM-9PM
Thursday, 11AM-6PM
Friday, 11AM-9PM
Saturday, 11AM-6PM
Sunday, 1-5PM
Images: top to bottom
Guitar Magic
by Romare Bearden
collage and watercolour on board
1986
Gift of Bank of America. 2002.68.6.
© 2018 Romare Bearden Foundation / Licensed by VAGA at Artists Rights Society
The Invisible Life of Small Things
by Cristina Toro
acrylic paint
2011
Museum Purchase: Funds provided by an Anonymous Donor. 2013.56.
© Cristina Toro
Blue Go-Go: Skeleton
by Anne Lemanski
collage
2015
Promised Gift of Lorne Lassiter and Gary Ferraro. PG2017.9