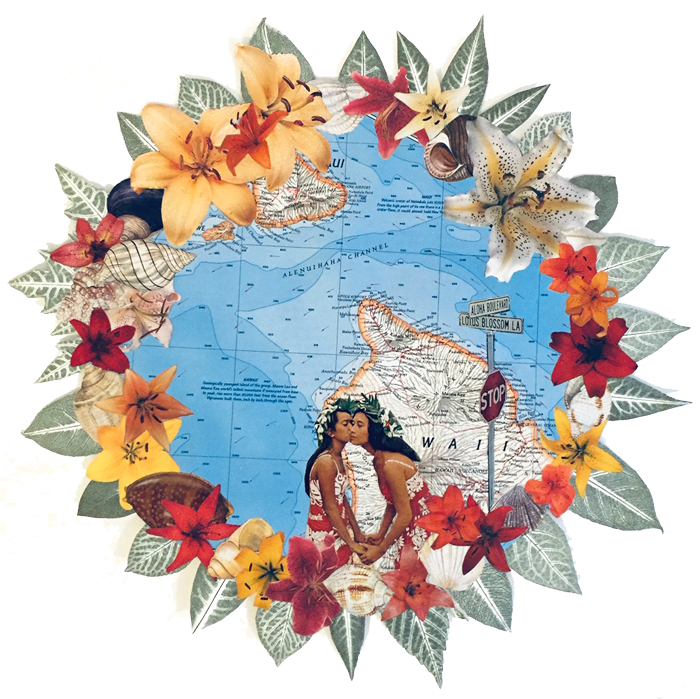 FROM KOLAJ 26
Susan Lerner
New York, New York, USA
Susan Lerner is a hand cut collage artist living and working in New York City. The artist writes, "My latest series, 'All Over the Map', involves the use of vintage maps and imagery. The use of the map's line, colour and symmetry naturally inform the direction of the work." A portfolio of her work appears in Kolaj 26.
This artist portfolio appeared in Kolaj #26. To see the entire issue, SUBSCRIBE to Kolaj Magazine or Get a Copy of the Issue.
Since 2015, Lerner has taken mixed media collage classes at the 92nd Street Y in New York. She has also had solo shows in New York City and Washington, Connecticut and participated in numerous group shows in New York, Connecticut, and New Jersey, as well as Canada, Scotland and Norway. She hosted @the_collage_garden in New York City 2018 and is a member of the Instagram group @thecollageclub. Learn more on her Kolaj Magazine Artist Directory page and at www.mixdmediamashup.com.