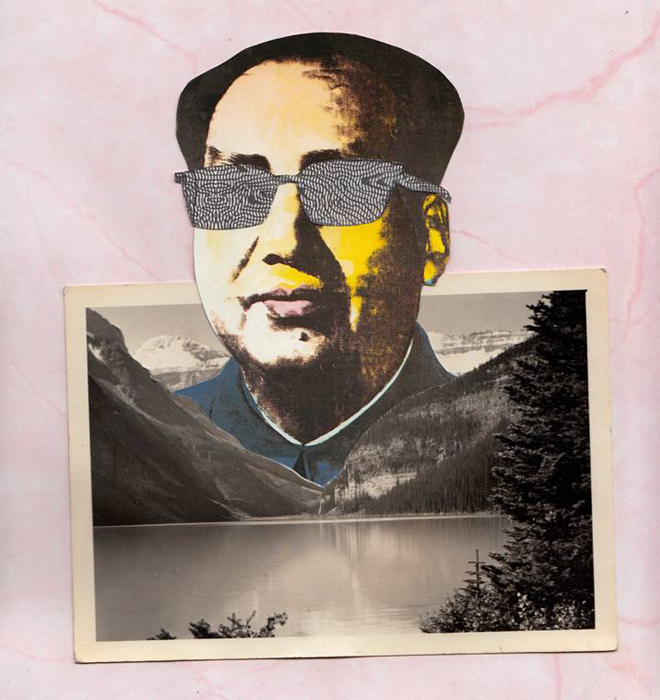 MONTREAL, QUEBEC, CANADA
Ben Clarkson, who recently moved from Winnipeg to Montreal, says his "practice is mainly drawing, but progressively collage is becoming a facet of the larger body of work I am developing. Collage allows me, in the borrowed words of Cai Guo Qiang, to use the enemy's arrows against him. I am adopting and subverting the images and elements of this world in hopes to create a foothold for another." In 2012, he was nominated for the Lumen Prize in digital art and an RBC On the Rise Award from the Winnipeg Arts Council. His work also toured China and the United Kingdom that year.
Clarkson's portfolio appears in Issue Five where Ariane Fairlie writes,
Clarkson speaks about totalitarianism, in our understanding of reality, in our system of governance, and in personal relation to himself. He has concerns for humanity: his characters often feel distant, a reflection on what is or what might be.
To see all of Ben Clarkson's Artist Portfolio, purchase Issue Five or SUBSCRIBE to never miss an issue.
Image:
Mao in the Rockies
by Ben Clarkson
8″x8″
collage
2012