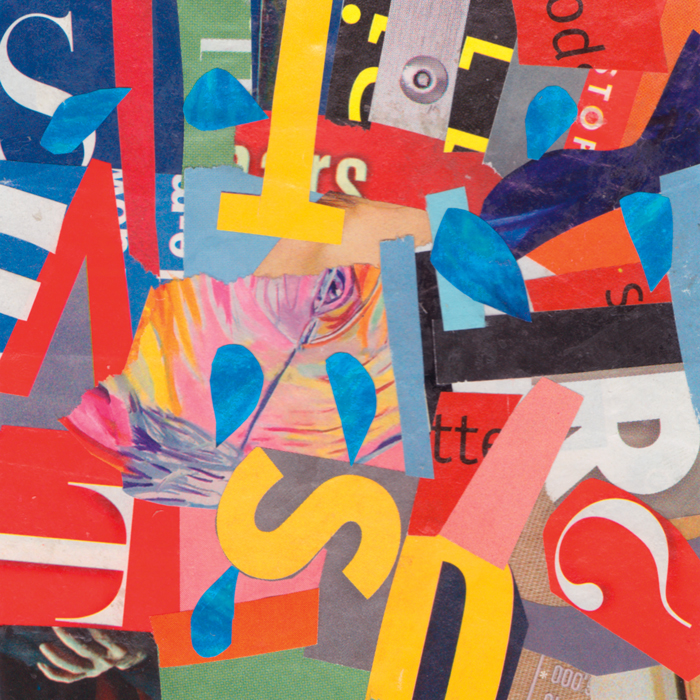 The Collage Workbook: How To Get Started And Stay Inspired by Randel Plowman
review by Benoit Depelteau
In recent years, the number of collage how-to books and magazines has increased enormously on the market. But these publications are often written from a crafts perspective and focused on directive ready-to-go projects, which can be frustrating for collage artists simply looking to expand their technical knowledge.
But Randel Plowman, an artist from Madison, Wisconsin, might have been able to reconcile both worlds with his Collage Workbook, published in June 2012 by Lark Crafts. Known and respected by the collage community for his blog A Collage a Day, Plowman uses his 30 years of experience to achieve the improbable act of creating a book that is as useful and relevant to neophytes as well as experienced artists.
Plowman is an experienced teacher of collage and printmaking workshops and his popularization skills are definitely one of the book's strengths. Using a simple but precise language and aptly chosen images, he nicely sums up the basic elements and principles of design, layers and composition. The whole instructions section is well detailed with many practical tips and step-by-step images. It covers the whole process from the selection of tools, materials and images to the process of flattening and matting the work.
But what makes this book stand out of the crowd is its section of creativity exercises in which the author demonstrates varied ways to use themes, materials or formal elements or as possible starting points for creation. Illustrated by Plowman's work over the course of his A Collage A Day adventure, these fifty exercises are simple, fun and useful for beginners and collage aficionados.
More importantly, artists will enjoy the fact that, where other instruction books impose a direction, The Collage Workbook suggests ways to explore and experiment.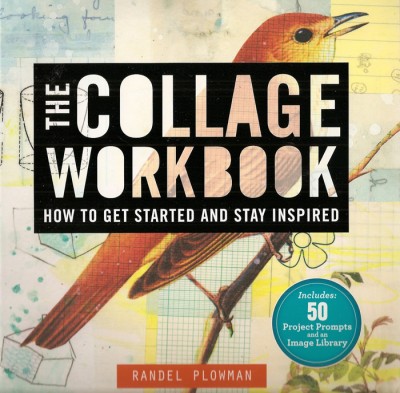 Much like Plowman's work, this book is colourful, vibrant with a dynamic layout that maximizes its 9"x9" format. It contains 132 pages, presents over 175 collages and is completed by a royalty-free image library and a detailed list of resources.
The Collage Workbook
by Randel Plowman
paperback, all colour illustrations, 9"x9", 132 pages, $17.95 ($21.95 in Canada)
ISBN: 9781454701996
Lark Crafts, Asheville, North Carolina, USA, 2012
This Book Review originally appeared in Issue Four. To see other Reviews from the world of collage, SUBSCRIBE to Kolaj or PURCHASE ISSUE FOUR.
Image:
Hit Parade
by Randel Plowman
4″x4″
collage on paper
20 July 2011