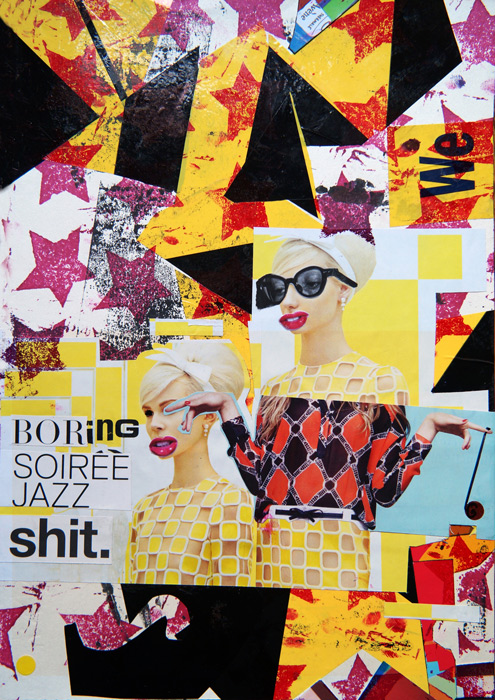 Collagistas Festival 2
The idea is simple. Get off the computer and get onto a plane and rendez-vous with collage artists from all over the world. Last year they met in Berlin. This year, the Collagistas Festival is heading to Thessaloniki, Greece for their second edition. Organizers Regentag and Lane Collage have selected a group of fifty artists from all over the world and asked each to present one brand-new collage, something that hasn't been seen online or in a gallery. The collagistas will rendez-vous at TABYA Art Space, a music store-com-art gallery-cum-cafe located in a restored house in the ancient city on the Aegean Sea. The event begins with a grand opening on 22 May and continues through 5 June 2015. The theme for the festival is "MAYDAY! MAYDAY!" More information can be found at www.collagistas.com.
This News and Notes item originally appeared in Issue Twelve. To see other News and Notes from the world of collage, SUBSCRIBE to Kolaj or PURCHASE ISSUE TWELVE.
---
INFORMATION
TABYA Art Space
Melenikou 14C (across from Laboratory Square)
Thessaloniki, Greece
+30 231 124 2522
Hours:
Always open
Image:
Boring Soiree Jazz Shit
by Rob Benders
13″x8.6″
collage, mixed media
Courtesy of the artist