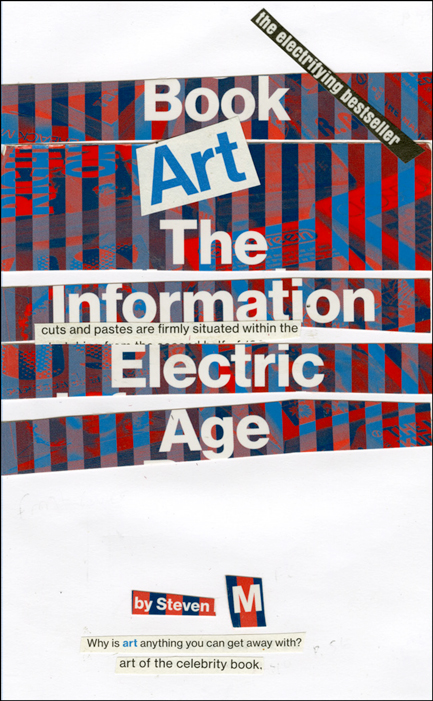 FROM THE PRINT EDITION
A review of Steven McCarthy's Book Art The Information Electric Age
In Kolaj #17, Editor Ric Kasini Kadour reviews Steven McCarthy's Book Art The Information Electric Age, a quasi-punk, quasi-Fluxus collaged remix of Jeffrey T. Schnapp and Adam Michaels' 2012 book, The Electric Information Age Book, which is itself an homage to Marshall McLuhan and Quentin Fiore's iconic 1967 masterpiece, The Medium is the Massage.
McCarthy, a professor of design at the University of Minnesota, gives us a wild ride through 20th-century media theory and how information comes to us, the media and its delivery, shapes the understanding of ourselves in ways we cannot truly appreciate.
This book review appeared in Kolaj #17. To read the entire review, SUBSCRIBE to Kolaj Magazine or Get a Copy of the Issue.
Book Art The Information Electric Age
by Steven McCarthy
6.88″x4.25″, 74 pages
illustrated
Published by Steven McCarthy
2015
The book may be purchased or downloaded from McCarthy's website HERE, which also has links to his article in Visual Language.