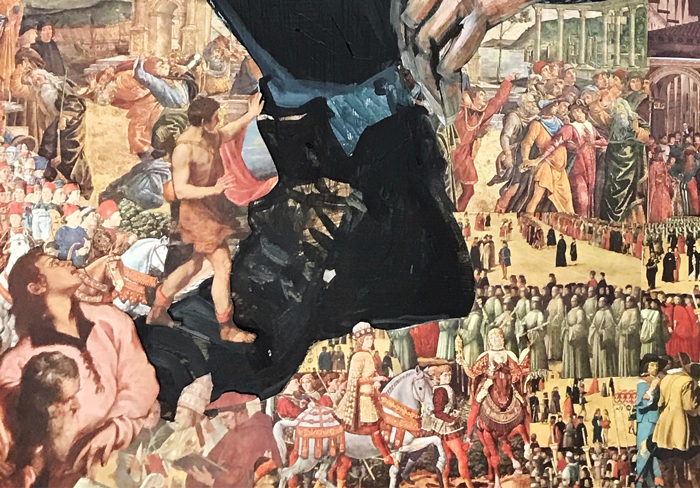 FROM KOLAJ 28
Misoo
Artist Portfolio
"The Giant Asian Girls" by Misoo are an acrylic painting and collage series that contemplates the unique intersection of gender-based violence and racial stereotypes for Asian women living in the United States. In one aspect, the work is a counterbalance to the western "fetishization" of Asian women, and in another, it is a fantasy narrative about the privilege of size.
A portfolio of Misoo's work appears in Kolaj 28. To see the complete article, SUBSCRIBE to Kolaj Magazine or Get a Copy of the Issue.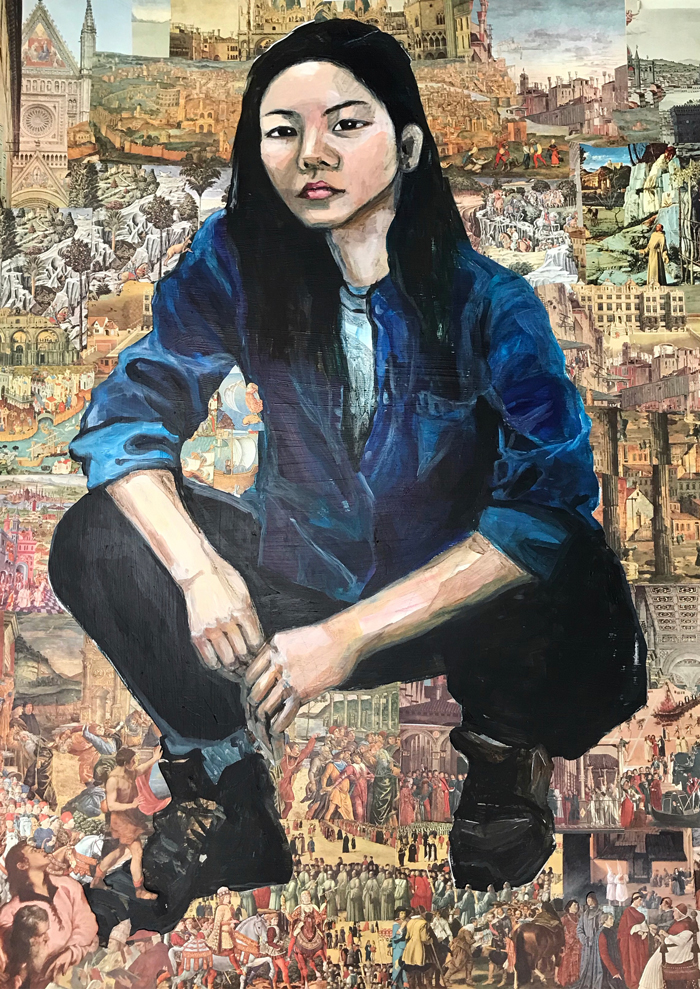 "American men often comment about our "small" body size, masking them as compliments when what they really mean is weak, less able to fight off advances. "The Giant Asian Girls" are powerful giantesses, towering over familiar Disney characters and scenes from Golden Books and Richard Scarry stories."
To see the complete article, SUBSCRIBE to Kolaj Magazine or Get a Copy of the Issue.
Misoo was born in The Bronx, New York in 1980, but moved back to her parents' homeland of South Korean at the age of one. She returned to the US in 1998 with ambitions to use painting as her mode of emotional communication and story-telling. Misoo has exhibited in number of galleries and museums including the Cultural Council of Palm Beach County, Boca Raton Museum of Art, The Gallery at Art House Delray, Bailey Contemporary Arts, Florida Atlantic University, Palm Beach State College, and the Girls' Club Foundation of Fort Lauderdale, all in Florida; Durham Arts Council, North Carolina; University of Vermont, Burlington City Arts, Champlain College, all in Vermont; and Steinhardt Museum of Natural History in Tel Aviv, Israel. She lives and works in Shelburne, Vermont. Learn more at www.misoo.org.