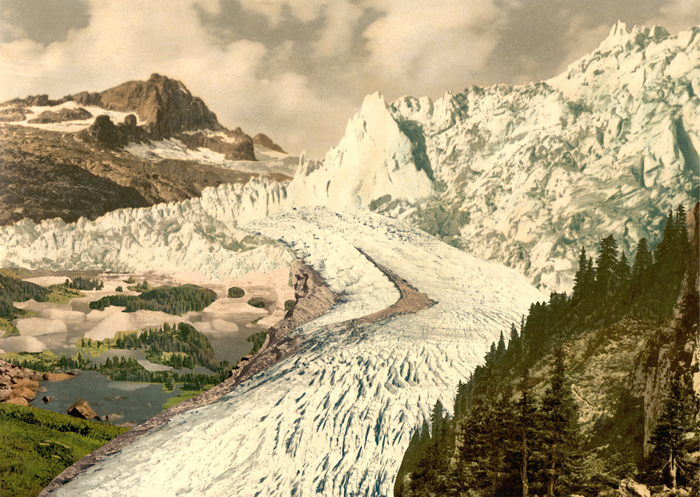 MONTREAL, QUEBEC, CANADA
Jen Storey lives and works in Montreal. She is one of the founding members of The Young People's Foundation art collective. Check out more of her artwork at her website.
Storey's portfolio appears in Issue Six, where Ariane Fairlie writes:
At first, the scene presented seems real and believable, if not only a little off, as your mind tricks you into making sense of the image. As examination continues, inconsistencies begin to become evident, such as icebergs that float with no reflection, or a few too many tree stumps too close in proximity. You regain your footing, though, and continue on your voyage, understanding now that everything around you is not what it seems.
To see all of Jen Storey's Artist Portfolio, purchase Issue Six or SUBSCRIBE to never miss an issue.
Image:
Magic Mountain
by Jen Storey
14″x20″
digital Photoshop collage of hand-coloured photochom prints from the early 20th Century
2008