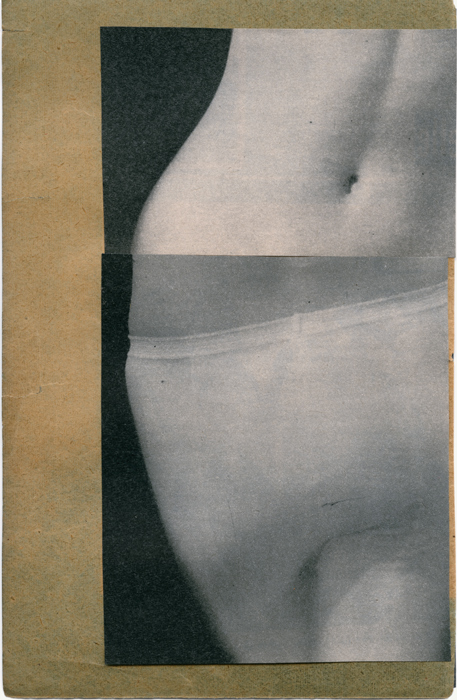 ANTWERP, BELGIUM
Katrien De Blauwer says, "Emotions have always been the driving force and main consideration in what I do and make. I am also strongly drawn to the uncomfortable in human emotion, like pain, sorrow, loss, desire. It's about life and death, what we are, what we signify, how we are loved."
De Blauwer's portfolio appears in Issue Six, where Ariane Fairlie writes:
"Snap-shot" encompasses the description of Katrien De Blauwer's artwork. Each image is carefully composed with a strong focus on alignment and an abundance of femininity. This attention to detail is showcased in Féminin (1), where the porcelain front half of a woman's torso lines up perfectly with pantyhose-clad legs…De Blauwer's collages capture a split second where her imaginative, mysterious, and whimsical universe blends with our own for just an instant.
To see all of Katrien De Blauwer's Artist Portfolio, purchase Issue Six or SUBSCRIBE to never miss an issue.
Image:
Féminin (1)
by Katrien De Blauwer
6.3″x4.3″
found paper, pictures from old magazines
2013