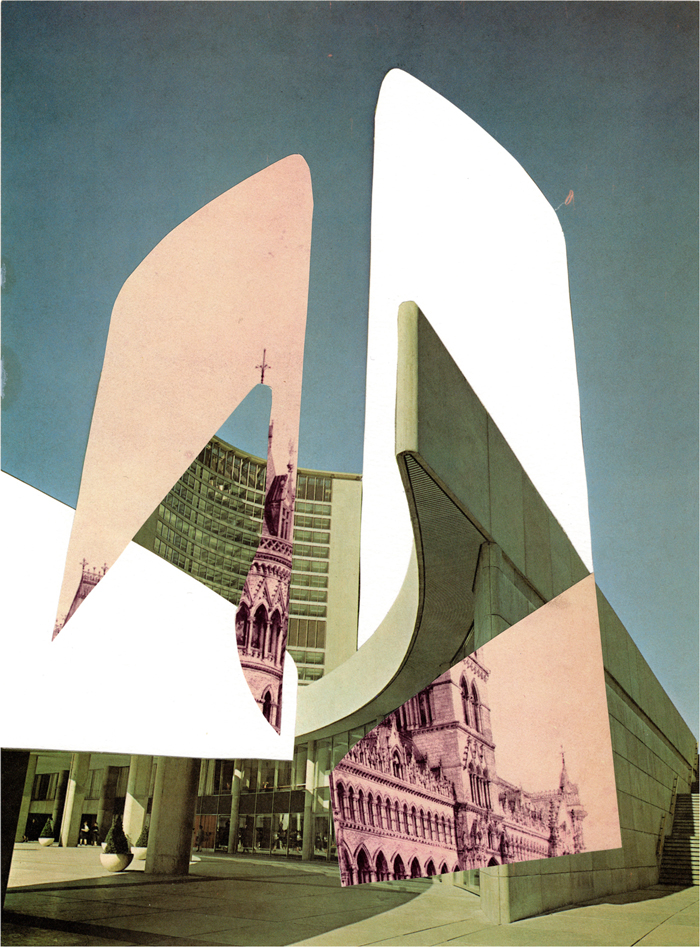 FROM KOLAJ 34
Kal Honey & Kim-Lee Kho's Virtual Collage Jam
For the past year-and-a-half, artists have gathered in a virtual community supporting each other during the pandemic through a shared love of collage. What is unique about this community is the artistic generosity of the creators and hosts of the Virtual Collage Jam, Kal Honey and Kim-Lee Kho. Both are prolific Canadian fine artists who are busy exhibitors and teachers with long experience in design and graphic arts. This talented husband and wife team has given generously of their time to host a free forum for like-minded collage artists from all backgrounds to create and communicate. In Kolaj 34, Cherie Rahkola profiles these two artists and the virtual community they are making.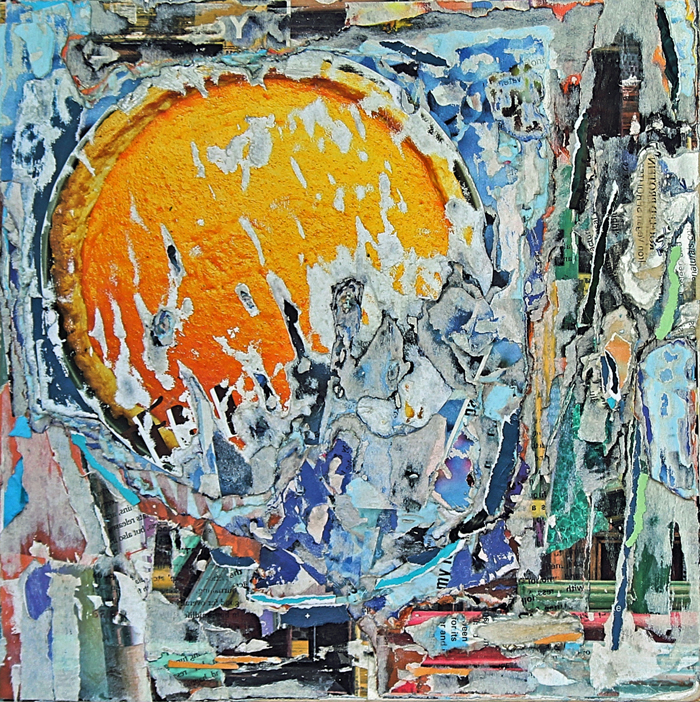 "Artists work in isolation in their studio day after day, putting in even longer solitary hours during COVID. To connect with other artists and to hear their thinking in the Virtual Collage Jam was invaluable." –Lainey Windsor, Virtual Collage Jam member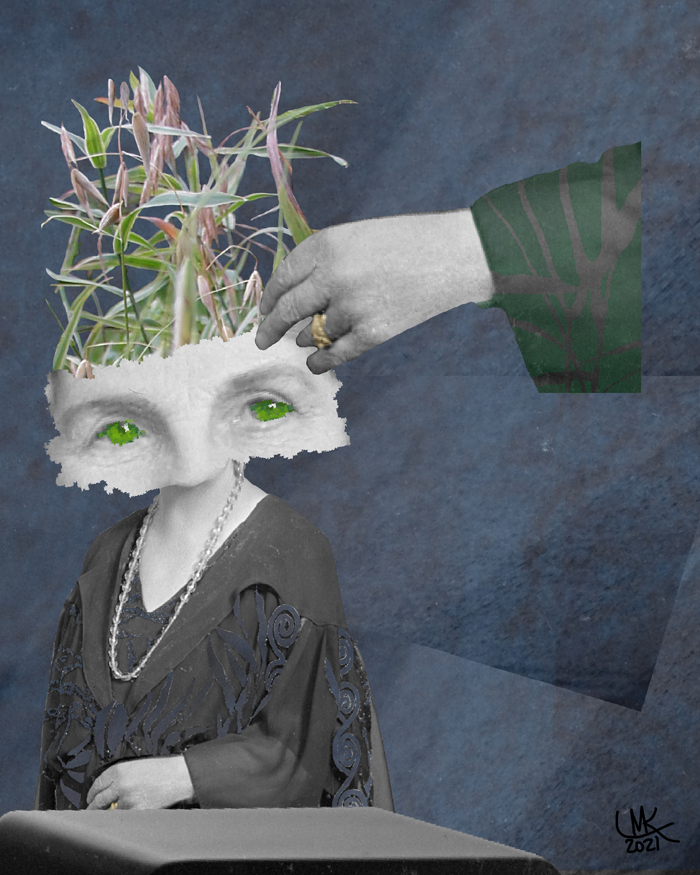 Virtual Collage Jam member Anne Lakoff observed that the chat group "pulled us all together into a shared space of delight and camaraderie". For each Jam, the participants were provided with an optional visual or verbal "prompt" to consider. Lakoff adds, "The prompt was always a great starting point to inspire the beginnings of a collage and, from there, each person's individuality took over to produce a really unique piece.
Cherie Rahkola's article about Virtual Collage Jam appeared in Kolaj 34. To read the full article, SUBSCRIBE to Kolaj Magazine or Get a Copy of the Issue.
Kal Honey's Virtual Collage Jam is a free, bi-weekly social collage-making session on YouTube. The Jam happens every other Monday from 2 to 3:30PM ET, alternating with Kim-Lee Kho's Kim's Virtual Studio Party. To learn more, search YouTube or visit
www.kalhoney.ca and www.kimleekho.ca.
Cherie Rahkola is an honours graduate of the University of Toronto and Sheridan College's joint Art and Art History program. Following her retirement from a rewarding career in education, Rahkola has returned to her artistic roots. Rahkola's collages were selected for inclusion in two online juried exhibitions, "Collage" and "Florals" (both 2021) sponsored by Toronto's John B. Aird Gallery. She has also exhibited and sold her work in support of Gallery Stratford in Stratford, Ontario. Rahkola enjoys the creative process of both analogue and digital collage formats often combining the two using her own photography. She gratefully acknowledges her sister Liisa Rahkola along with the Virtual Collage Jam community for giving her the confidence to put her work out in the world. The artist lives and works in Toronto.