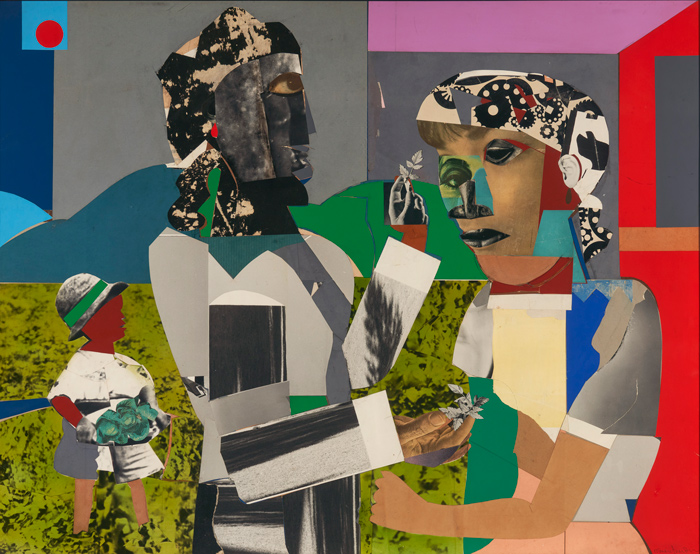 COLLAGE ON VIEW
Romare Bearden: Abstraction
at the Gibbes Museum of Art in Charleston, South Carolina, USA
15 October 2021-9 January 2022
With some fifty-five paintings, works on paper and collages, "Romare Bearden: Abstraction" is the first exhibition to fully examine and contextualize the artist's significant body of abstract work. Bearden's extraordinary abstract watercolors, collages and stain paintings were executed mainly between his return to New York from Paris in 1950 and approximately 1964. The abstractions are striking in their variety and scale, with the artist freely employing diverse techniques to realize his unique vision and creating works ranging from under three inches tall to nearly six feet tall. Watercolors and oil paintings from the mid-1950s show his continued devotion to landscapes through abstraction. Large stain paintings–with marbleized effects, paint splatters launched from above the canvas or curving lines showing the influence of traditional Chinese calligraphy–are a high point and display his experimentation with unprimed canvas, a pursuit shared with other artists of the period. Created with segments cut from paintings and affixed to painted boards, the large collages are distinctive for their powerfully defined shapes.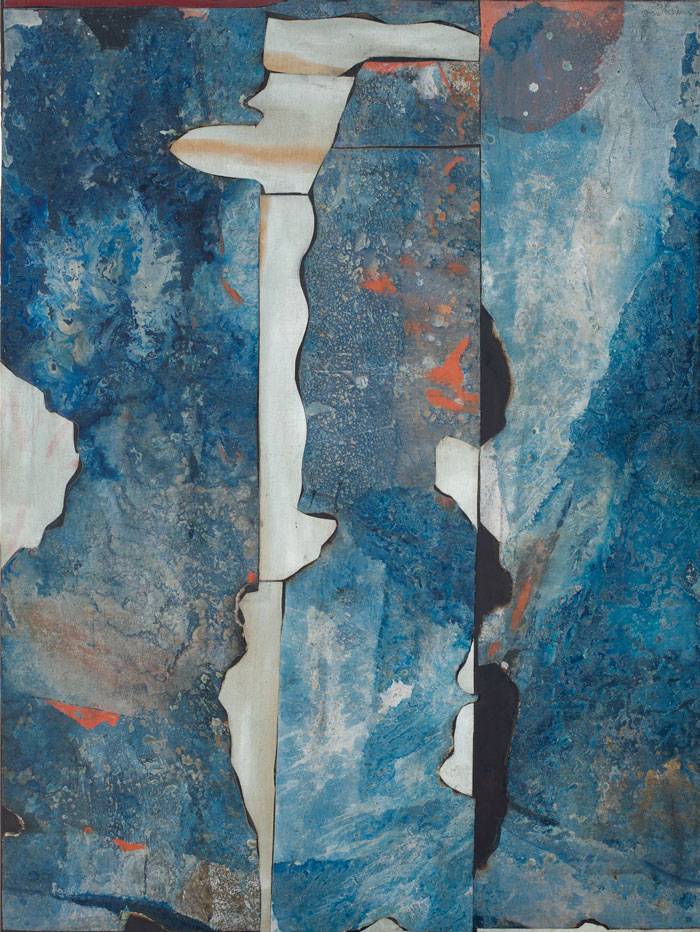 Some of Bearden's abstractions have entered public and private collections. Many, however, have remained in storage since they were first exhibited in the 1950s, while others have never been shown until this exhibition. "Romare Bearden: Abstraction" sheds new light on this remarkable artist's stylistic and technical production and contributes to the development of alternate storylines around the dominant narrative of post-war abstraction. The Gibbes' exhibition includes pieces on loan from the Whitney Museum of American Art, The Museum of Modern Art, The Guggenheim Museum and the private collection of Walter O. Evans.
The exhibition is curated by Tracy Fitzpatrick, Ph.D., Director of the Neuberger Museum of Art and Associate Professor of Art History at Purchase College, SUNY. She has written and taught widely on American art of the 20th century. Her exhibitions include "When Modern Was Contemporary: The Roy R. Neuberger Collection" (2014); "American People, Black Light: Faith Ringgold's Paintings of the 1960s" (2010); and "Hannah Wilke: Gestures" (2009).
This exhibition is organized by the American Federation of Arts and the Neuberger Museum of Art, Purchase College, SUNY. The national tour of of the exhibition is sponsored by Morgan Stanley. Additional support for the exhibition is provided by BlueCross BlueShield of South Carolina, Liberty Hill Capital and Lynch Cracraft Wealth Management of Raymond James.
(text adapted from the museum's press materials)
---
INFORMATION
Gibbes Museum of Art
135 Meeting Street
Charleston, South Carolina 29401 USA
(843) 722-2706
Hours:
Monday-Saturday, 10AM-5PM
Sunday, 1-5PM