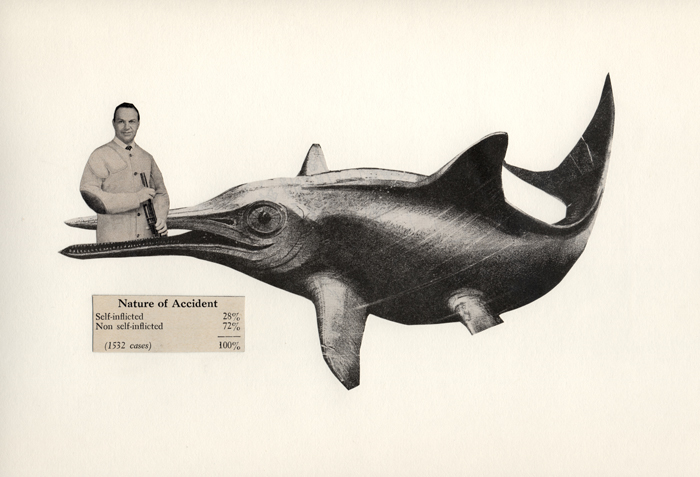 AUSTIN, TEXAS, USA
Lisa Eisenbrey is collage artist and photographer. She came to visual art from a background of fiction writing. She says, "The medium has changed, but storytelling remains the guiding force of my work. Through cut-and-paste collage, I liberate characters and settings from vintage material and give them new life in scenes that invite the viewer to fill in the plot." Eisenbrey's work has been shown in galleries in Texas, New York, and the United Kingdom. You can find out more at her website.
Eisenbrey's portfolio appears in Issue Four where Ariane Fairlie writes,
Storytelling is the essence of Lisa Eisenbrey's work. She has an acute imaginative capacity for character development and narrative in her artworks, allowing the viewer to immerse themselves in a new story for each piece. Her creations are humorous and reflective…All of her work has a tone of comedy, but also insight.
To read more about Lisa Eisenbrey, purchase Issue Four or SUBSCRIBE to never miss an issue.
Image:
Nature of Accident
by Lisa Eisenbrey
11″x14″
collage on paper, images from vintage books and magazines
2012