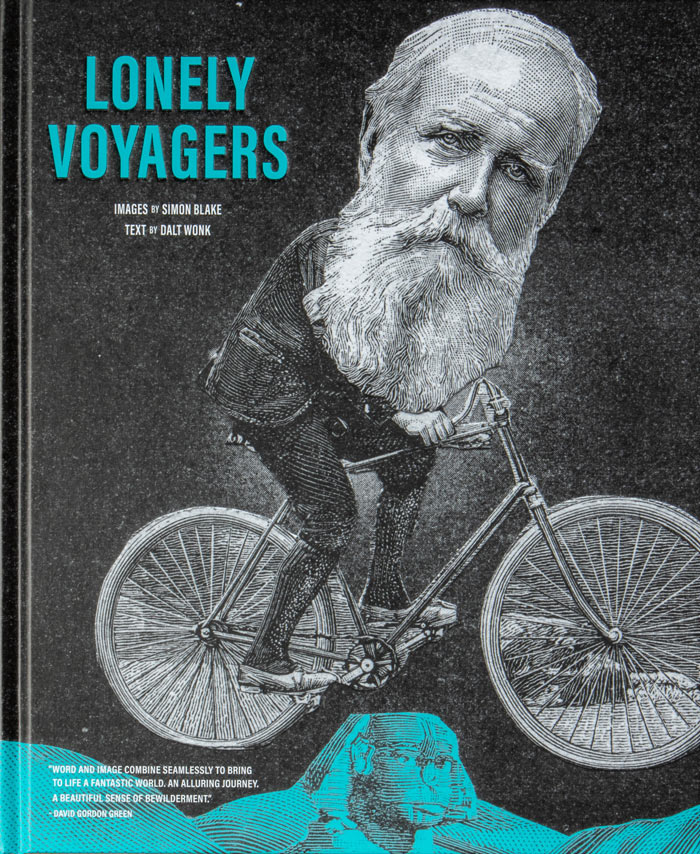 FROM KOLAJ 28
In late 2019, New Orleans' Luna Press released Lonely Voyagers, a book of collages by Simon Blake with text by Dalt Wonk. Blake's collages use images taken from La Nature, a 19th-century French magazine. Blake dissected the illustrations from the magazine with carbon scissors and surgical scalpels and pasted the pieces together to create an original image, to which Wonk added intriguing, humorous captions.
This News & Notes item appeared in KOLAJ #28. To see the entire issue, SUBSCRIBE to Kolaj Magazine or Get a Copy of the Issue.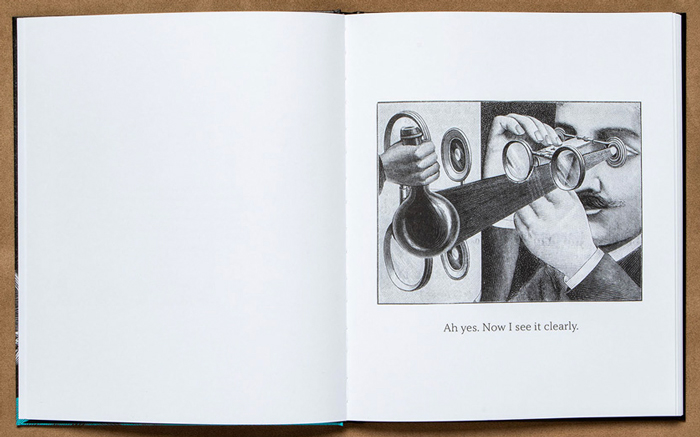 Simon Blake is well-known for his collage work in film, graphics and animation. His work has garnered two Association of Independent Commercial Producers awards and is in the permanent collection of the Museum of Modern Art. The Doug+Laurie Kanyer Art Collection recently acquired one of his works. Wonk writes plays, poems, and fiction. Both artists live and work in New Orleans. Lonely Voyagers is hard-bound and is available for purchase directly from the publisher at www.lunapress.com.
To learn more about Simon Blake, visit the Kolaj Magazine Artist Directory and www.simonblakestudio.com