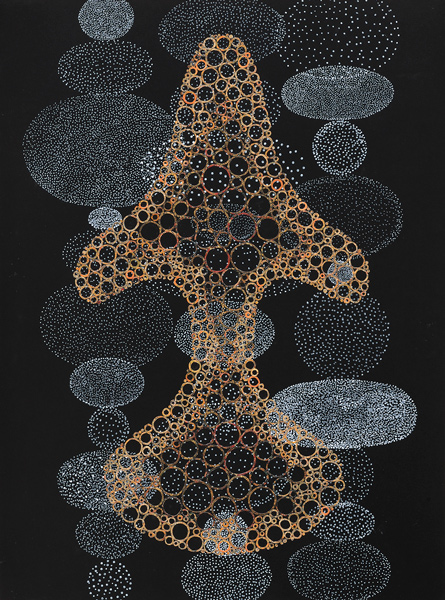 Kolaj contributor Cory W. Peeke stumbled on David King's collage work while Peeke was curating a group exhibit for the Nightingale Gallery at Eastern Oregon University. King is the recipient of a Pollock-Krasner Foundation Grant and his work has been shown throughout the U.S. and Europe, including such prestigious venues as the Soap Factory in Minneapolis and San Francisco's Yerba Buena Center for the Arts.
In Issue Three, Cory W. Peeke has a conversation with David King about his studio practice and what motivates his creative process.
The work is very meditative for me to create–the process of cutting out all the individual elements is deeply concentrating–and yes, the goal of many of my pieces is to make something that can work as a sort of mandala, that can be meditated upon, over and over, always seeing something new–in the piece and in the self of the viewer.
To read the full conversation and see images of David King's work, purchase Issue Three or SUBSCRIBE to never miss an issue.
Image:
Talisman #3
by David King
22″ x 15″
collage and acrylic on paper
2011