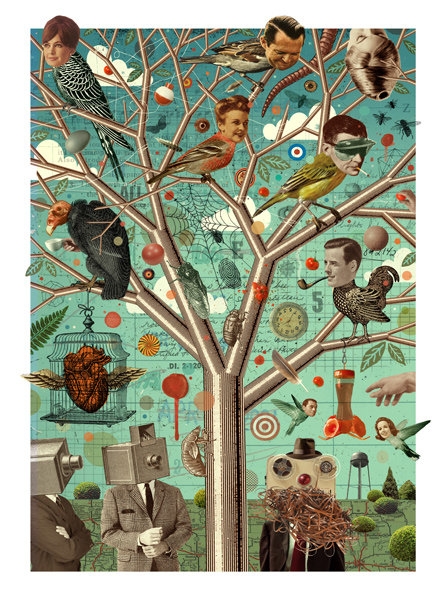 CHICAGO, ILLINOIS, USA
Michael Waraksa, based in Chicago, has exhibited across the U.S., and his illustrations have appeared in publications including Time, The Progressive and The Los Angeles Times. His work has also been featured in the Communication Arts Illustration Annual and The Society of Illustrators annual competition.
A portfolio of Waraksa's collages appears in Issue One where Ariane Fairlie writes,
Michael Waraksa's collages are best described as organized disorder. The elements are laid out in complement to a recurring grid backdrop, but although there is an unexpected harmony that ties them all together, they are spread across the page with an arbitrary but intentional chaos. Waraksa uses many disparate pieces, taken from scraps of text and images from magazines or newspapers, discarded items in the garbage, or his own photography and illustrations.
To read more about Michael Waraksa, purchase Issue One or SUBSCRIBE to never miss an issue.
See more of his work in the Kolaj Artist Directory.