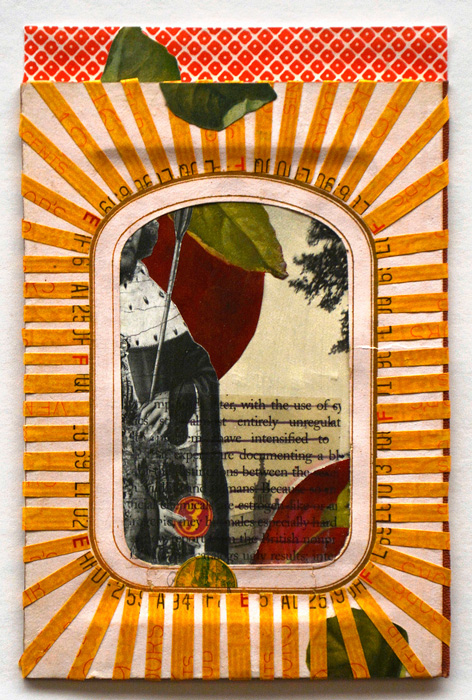 New Location for Annual Postcard Show
For many years, The National Collage Society's Annual Postcard Show was held at the Cork Gallery in New York City's Lincoln Center where it would attract 15,000 visitors a day. The 19th edition takes place at a new location, the Quinlan Visual Arts Center in Gainesville, Georgia. The show is made up entirely of 4"x6" postcard-sized collages. "Expansive art can be found in a small format," explains NCS President and Founder Gretchen Bierbaum. On view from 14 April to 4 June 2016, member artists who wish to participate must submit their entries between 4 and 8 April 2016. Details at www.nationalcollage.com.
This article first appeared as a News & Notes item in Kolaj #15. To read more News & Notes from the world of collage, SUBSCRIBE to Kolaj Magazine or Get a Copy of the Issue.
Image:
The Apple King
by Shirley Ende-Saxe
6″x4″
collage
Courtesy of the artist and National Collage Society, Inc.