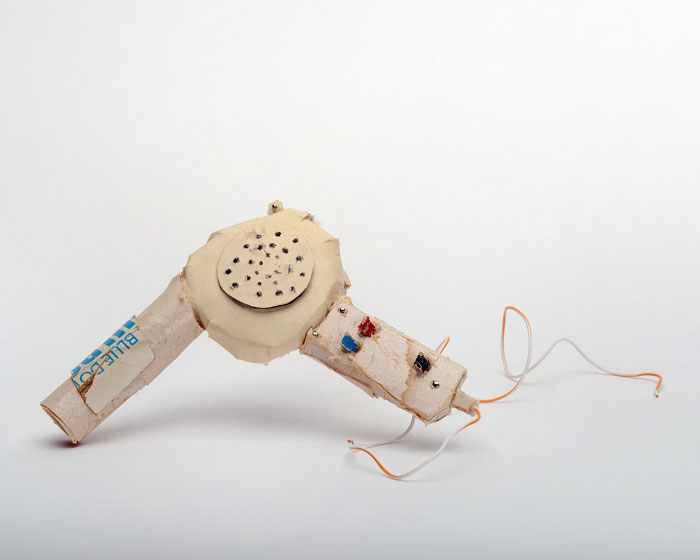 FROM KOLAJ #22
Selections from the Exhibition
In Kolaj 22, we reported on a remarkable exhibition of collage at the Indianapolis Art Center, 9 February to 8 April 2018. "Piecemeal" explores interpretations of the collage medium through a curation of work dealing with dimension and interaction of shapes within physical and imagined spaces. The exhibition was curated by Kyle Herrington, the Art Center's Director of Exhibitions & Events and featured works by artists Clarke Curtis, Andrea Myers, Cory Peeke, David Beatty, Katy Schmader, Kristy Hughes, Lydia Ricci and Sivavis. Here is a selection of five artists from the exhibition.
This exhibition is a news and notes item in Kolaj #22. To see the entire article, SUBSCRIBE to Kolaj Magazine or Get a Copy of the Issue.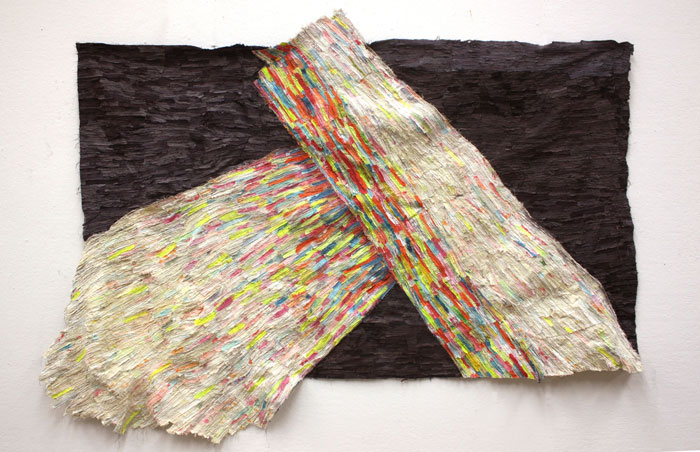 Andrea Myers
In my textile wall pieces, I create machine sewn fabric collages from a wide range of fabrics, exploring and manipulating ideas of quilting, applique and tactile formations, patch worked and growing across the surfaces of walls. (image: Come Comet Calm)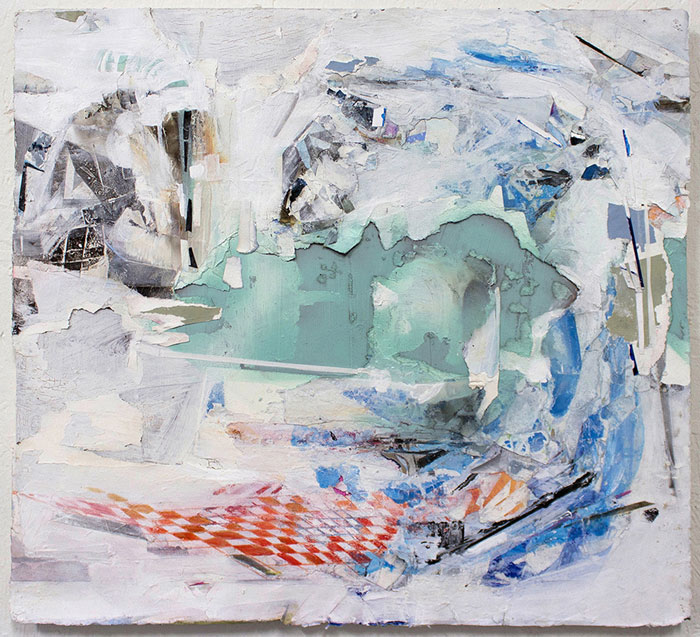 Kristy Hughes
My work is a negotiation between the false dichotomies of transience and permanence, chaos and control, certainty and guesswork. In its consideration of in between-ness, my work is about being honest and paying attention. It is a nod to the human experience of simultaneously knowing and not knowing. (image: With Both)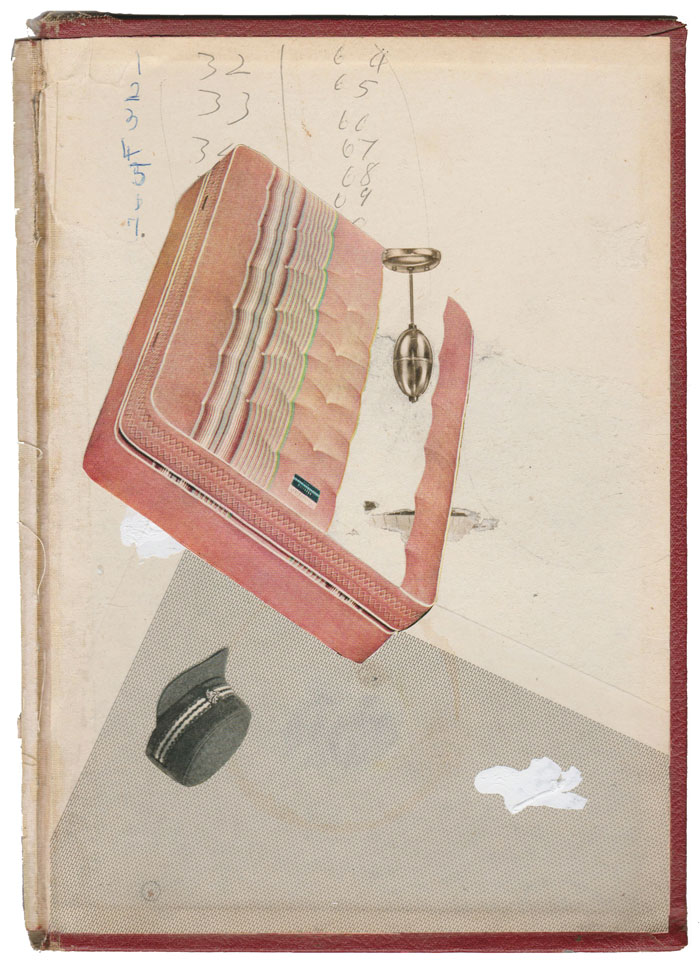 Cory Peeke
I combine, layer, juxtapose, glue, tape and re-contextualize these bits and pieces of detritus in order to reincarnate and recharge them. Through the process of collage these snippets of the past combine to become something both fresh and familiar. (image: No Hats on the Bed from "A Higher Education" series)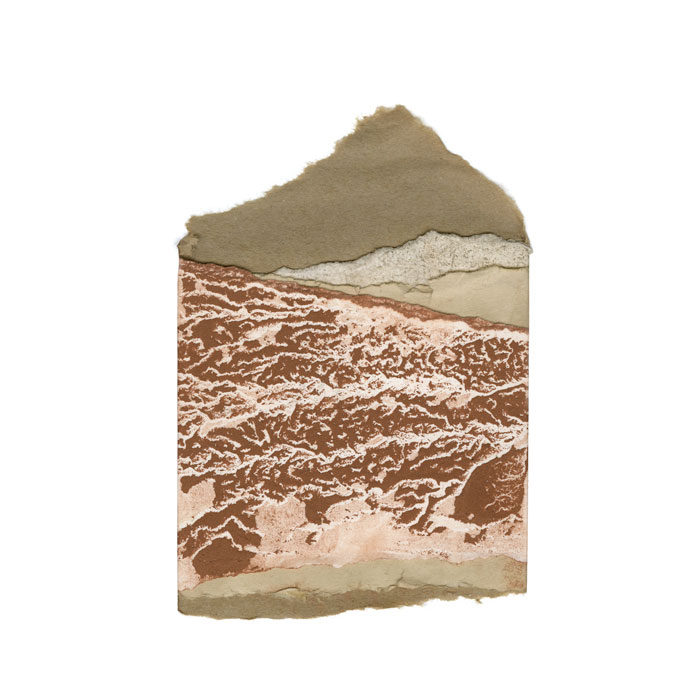 Katy Schmader
Working in paper, Ms. Schmader creates meticulous, abstract landscape collages, which explore the connection between the tactile traces of a physical environment, an art-historic tradition of landscape aesthetics, and the potential for cultivating a new system of eco-semiotics.
(image at top of post: Hot Air)
Lydia Ricci
I've been collecting scraps for over 30 years and turning them into tiny tributes to the mundane. Simon and Schuster recently published two of her books, From Scraps Journal: Chaise Lounge Chair and From Scraps Journal #2 Bicycle.