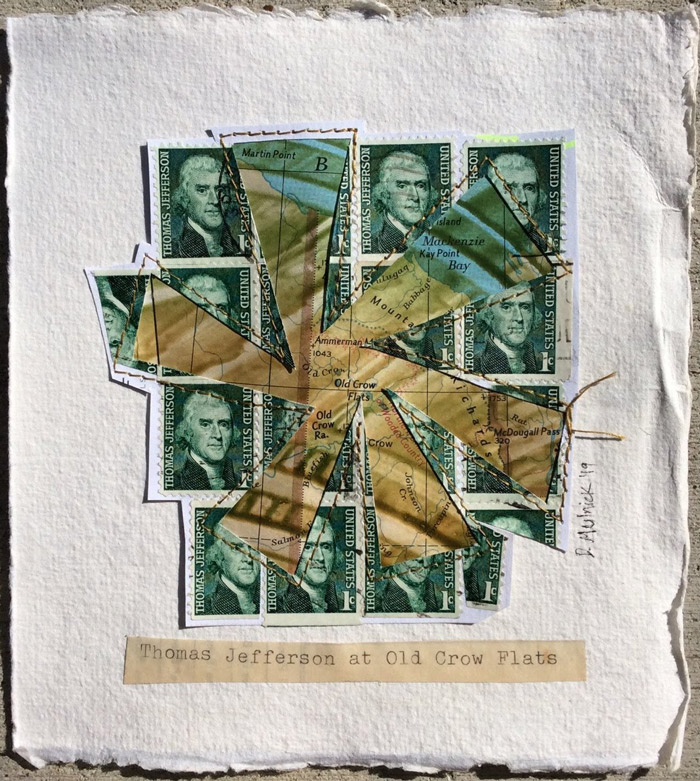 CALL TO ARTISTS
Paper + Post: Collage Mail Art Exhibition
at the Fine Arts Gallery at Boise State University in Boise, Idaho, USA
10-28 May 2023
Collage Meet-Up Event on World Collage Day, 10AM-1PM MDT
Deadline: Friday, 28 April 2023
Paper+ Post is an international open call for mail art with collage as the theme. Postcard-sized mail art will be presented in an exhibition at Boise State University, "Paper + Post", 10-28 May 2023. This exhibition will feature collage and mixed media works highlighting current worldwide trends in collage. The organizers ask participants to respond to life during the pandemic these past three years. They welcome participants to ponder the question, "How has living with the pandemic for the past three years changed your life?" Upon conclusion of the exhibition, artwork will be preserved in Boise State's Special Collections and Archives at Albertsons Library. Paper + Post's open call for collage-themed mail art is being held in conjunction with World Collage Day, an annual, international celebration of collage.
A live meet-up event will be held on World Collage Day, Saturday, 13 May 2023. Participants from the community can explore and create their own works using collage as the medium. Details of the event to follow.
How to Submit and Further Information

Please mail submissions to:
Paper + Post Exhibit
c/o Exhibit D
1912 North 25th Street
Boise, ID 83702 USA
Please write your name, address, e-mail address and Instagram handle (optional) on the back of the postcards so that we may keep in touch.
Artwork must be composed of collage and/or mixed media, including but not limited to painting, drawing, printmaking, fabric, and more.
Standard postcard sized artwork, 4" x 6" (10 x 15 cm), is encouraged but not required; however, artwork cannot exceed 8.5" x 11" x ½" (21.6 x 28 x 1.3 cm) in depth.
No fee, No jury, No returns.
Any theme is acceptable. No racist, pornographic, or sexist works will be displayed.
The call is open to people from all over the world.
Submissions must be sent through and delivered by the US Postal Service (i.e., through the official postal service of the artist's home country).
Online documentation for all received works will be made on Paper + Post's Instagram HERE.
Please follow Paper + Post on Instagram HERE for more details and to view online documentation of the exhibition. For specific submission questions, send an email HERE.
Deadline: Friday, 28 April 2023
(The text of this call to artists was based on materials provided by the organizers, who are solely responsible for its content. All questions should be directed to Paper + Post HERE)