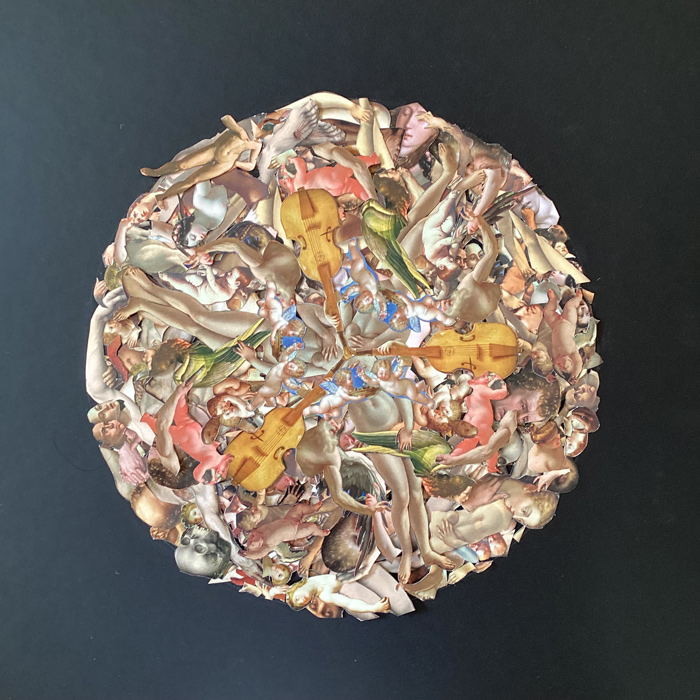 COLLAGE ON VIEW
Kaleidoskop
at the Frauen Museum in Wiesbaden, Germany
5 March-7 May 2023
In a kaleidoscope, the vision of its component elements is multiplied, creating a diverse and changing totality. In a symbolic sense, the idea of kaleidoscope is used to name a whole formed by heterogeneous and variable elements. A kaleidoscope is a riddle full of fabulous changes, at the same time a unique moment that each person lives in an individual and unrepeatable way.
"Kaleidoscop" is the collage exhibition at the Frauen Museum Wiesbaden. The exhibition includes an international exhibition of Contemporary Collage with twenty invited artists, and an exhibition of Assemblages, from the "Art in a Box" call to artists made on Instagram in September 2022.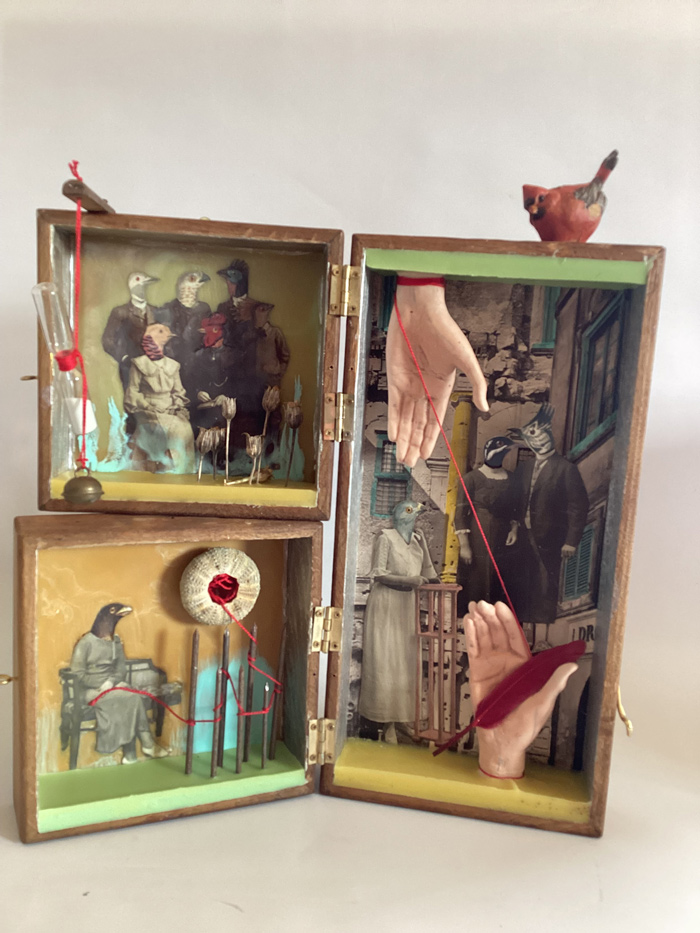 Finally, "Kaleidoskop" is a dynamic collage, an expression that is born by bringing together a number of artists and resources in movement, that finally merge into images that surprise, because the artworks are as different as their creators.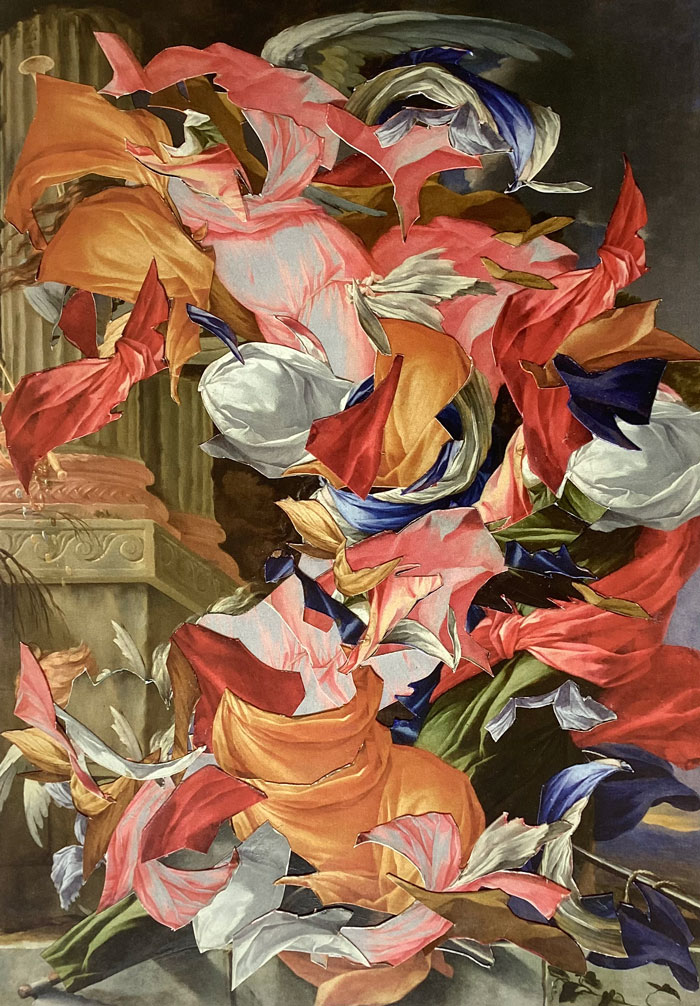 Collage Artists in the Exhibition:
Aline Helmcke | Anna Bu Kliewer | Carmen Alvar | Eva Gjaltema | Fernanda Porto | Ingrid Bittar | Justine Laeufer | Lilly Helja Jonasson | María Elisa Quiaro | Maruša Stibelj | Natalie Huth | Norika Nienstedt | Olivia Descampe | Ovska | Riikka Fransila | Sarah Jarrett | Saskia Reis | Simone Karl | Susana Blasco | The Scissorhands
Assemblage Artists in the Exhibition:
Anne Misfeldt | Arianne Cristiel | Cara Louwman | Federica Gonnelli | Fernanda Porto | Juliette Pestel | Maria Arreb | María Elisa Quiaro | Nikki Ward | Petra Grupp | Sandra Hanisch | Sarah Kamp
(text adapted from information provided by María Elisa Quiaro)
---
INFORMATION
Frauen Museum Wiesbaden
Wörthstraße 5
65185 Wiesbaden, Germany
+44 611 308 17 63
Hours:
Wednesday-Thursday and Saturday-Sunday, Noon-5PM
Holidays, Noon-5PM