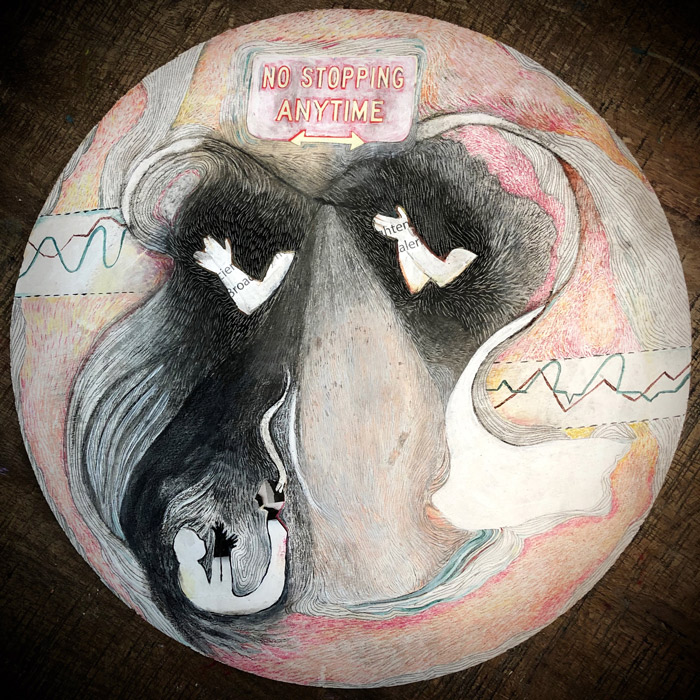 COLLAGE ON VIEW
Visually Poetic: Laura Fuller-Cooper
at Next Act Theatre in Milwaukee, Wisconsin, USA
23 February-19 March 2023
Laura Fuller-Cooper isn't trying to collage her way out of any binds. Rather, she is creating visually poetic art that often incorporates the written word. By combining imagery from historic documents, advertising, natural elements, hand-drawing and watercolor, her collaged visions explore personal biography and memory. Laura Fuller-Cooper shows us that all artists are poets in their own way.
As well as a visual artist, Fuller-Cooper is a Board Certified Art Therapist. She is a graduate of the School of the Art Institute of Chicago and a founding member of Milwaukee Art Therapy Collective. She is also a faculty member at Milwaukee Institute of Art & Design and Mount Mary University. She finds inspiration for her collage work not only as personal narratives but through witnessing the stories of art therapy clients and the community as well.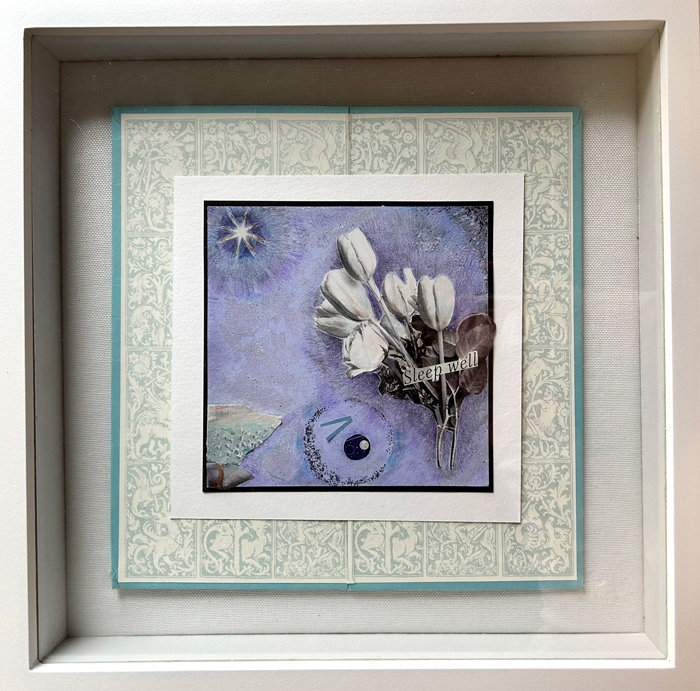 Fuller-Cooper has shown her work in faculty shows and group shows in university galleries and galleries in the Milwaukee area. She has also curated exhibitions at Milwaukee Art Therapy Collective, the Wauwatosa Public Library, the Magnet Factory, Woodland Pattern Books and the Wisconsin State Capitol Rotunda.
"Visually Poetic" is being shown in conjunction with Mickle Maher's play There Is Happiness That Morning Is. The exhibition is curated by Jim Toth.
(text adapted from "Visually Poetic: The Art of Laura Fuller-Cooper" by Jim Toth, which appeared in What's Next: The Newsletter of Next Act Theatre, February 2023 (Volume 33, Issue 3))
---
INFORMATION
Next Act Theatre
255 South Water Street
Milwaukee, Wisconsin 53204 USA
(414) 278-7780
Hours:
Daily, Noon-5PM
and before and after performances