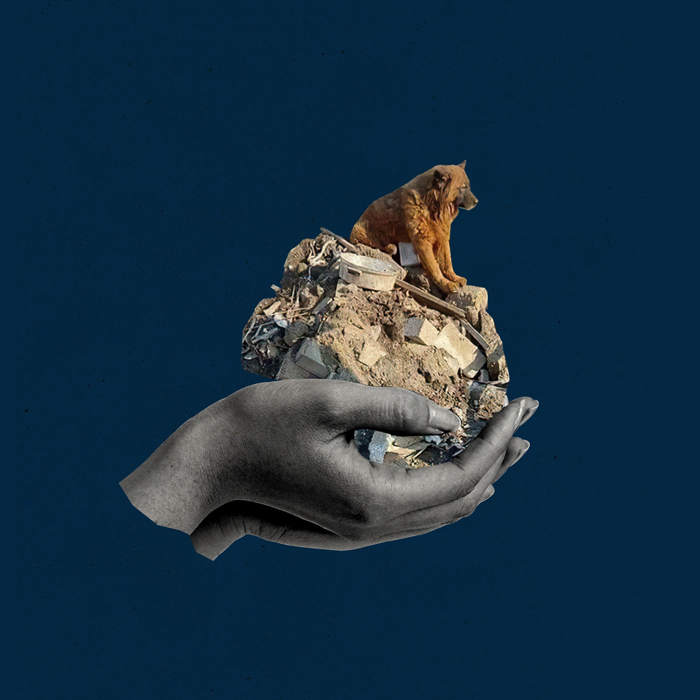 CALL TO ARTISTS & FUNDRAISER
Create for Ukraine: a 2-hour Art Therapy Workshop and Fundraiser for UAnimals
Online via Zoom: Saturday, 29 October 2022, 10AM EDT/4PM CEST
Julia Volonts of Art Therapy Lab and Kyiv Collage Collective facilitate a two-hour art therapy workshop on Zoom using collage for social action to provide community support, raise funds and further awareness of the war in Ukraine.
Suggested Donation Fee to Participate: $10 US
Kyiv Collage Collective is directing all donation proceeds to the organization UAnimals.
For more information and to donate, go HERE. Please send your receipt of donation to UAnimals to hello@arttherapy-lab.com and they will add you to the workshop list.
Participants will come together in a "virtual studio" to meet the founder(s) of Kyiv Collage Collective and CUTOUT Ukrainian Contemporary Collage Festival and hear about their experiences; create collage art in order to process shared feelings and responses; connect with others in discussion through the artwork within an open space; practice mindfulness and reflective writing to anchor in the "here and now."

If you are unable to attend, but would still like to donate, visit the donation page HERE.
(Julia Volonts provided the information for this Call to Artists. Please send questions to Julia via her Instagram page @julia.volonts.)