FROM KOLAJ 26
Usine 106u Gallery, Montreal
Usine 106u is a gallery that brings the marginalised eccentrics of Quebec's art scene together, displaying the work of artists regardless of their individual skill levels. A few of the province's collagists show there, with each using the medium in their own way, be it brutal, dreamy, or obsessive. This variety of work shows us that collage is a vast medium which allows authentic expression and originality. Usine 106u is a place to discover. This is a portrait of some of Usine106u's collagists.
Usine 106u is an artist-run gallery specializing in out-of-the-ordinary work. Presenting monthly collective exhibitions of about thirty artists, its mandate is to abolish the barriers between artists and the public, be they hierarchical, intellectual or monetary.
Founded in 2006 by Eric Braün, Karine Fournier and Mimi Traillette as a production-exhibition-sale-happening project, it was originally scheduled to last a week in the attic of Paul's Boutique at 112 Mont-Royal Avenue East. After an unexpected success and five consecutive exhibitions, Usine 106u made its first move in 2007 with the help of Jean-Michel Cholette, relocating to an industrial building at 111 Roy Street East, where collective and solo exhibitions took place at the same time as concerts and many other events. In 2008, the sale of the building forced Usine 106u to relocate to 160 Roy Street East, its current location with the help of Adeline Lamarre, Karine Allard, Xavier Landry and Heather Utah.
Virginie Maltais shares a profile of these artists in Kolaj #26.
This article appeared in Kolaj #26. To see the entire issue, SUBSCRIBE to Kolaj Magazine or Get a Copy of the Issue.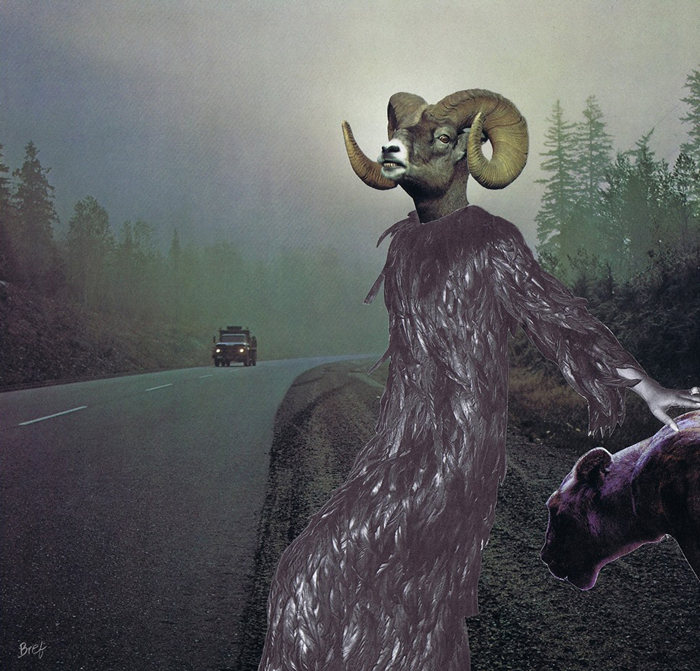 Usine 106u is located at 160 Roy Street East in Montreal's Plateau Mont-Royal district. The gallery is open daily, noon-6PM. Learn more at www.usine106u.com.