COLLAGE ARTIST TRADING CARD SPOTLIGHT
Spotlight on Collage Trading Card Artist Georgi Georgiev
The focus of Georgi Georgiev's work is collage, photomontage, experimental and conceptual photography. The artist writes, "My work is created to surprise and confuse, I am not interested in showing the way things are, but rather how they aren't…Satire, sarcasm and absurdity are of ultimate importance to me as an artist, whether they are directed towards the viewer, the medium of photography, or myself, their presence is vital."
Georgiev's collage, untitled (Winston), is featured in Collage Artist Trading Cards Pack 8.
Packs of Collage Artist Trading Cards are a tool for discovering contemporary, fine art collage. Each card is a full colour, 5.5" x 3.5" postcard with rounded corners. An example of an artist's work is on the front of the card and the artist's public contact information is on the back.
We asked Georgiev some questions about his work.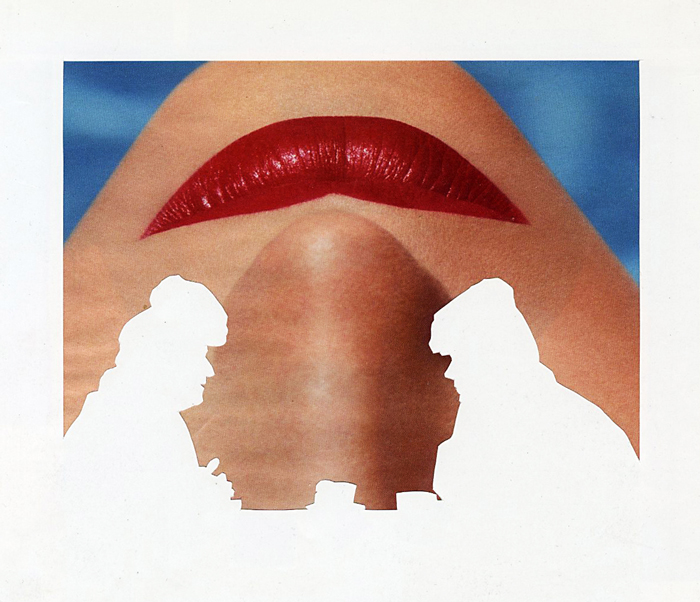 What's your story?
I am Georgi and chop photographs I really like and make them into something they were not meant to be.
What is your art about?
My interests in photography and art are rooted in early twentieth century Modernism, and art movements like Dada, Surrealism and Constructivism. I try to create my personal work using these influences and attitudes as an inspiration. I realize how vast the medium of photography can be, and all the possibilities that it offers, and I am interested in finding out where the limits are to photographic practice, and if they even exist.
My work is created to surprise and confuse, I am not interested in showing the way things are, but rather how they aren't. I constantly investigate the way images are formed and how they operate and try to employ these discoveries in humorous manner. Satire, sarcasm and absurdity are of ultimate importance to me as an artist, whether they are directed towards the viewer, the medium of photography, or myself, their presence is vital.
How did you come to make untitled (Winston)?
It was made after John Galliano's firing from Dior in 2011 (for loving Hitler or some such).
Why did you want to make this work?
I do what I can to stay entertained.
SEE COLLAGE ARTIST TRADING CARDS AT ARTSHOP
You can see more work by Georgiev on his website www.12myxu.com or his Instagram, one can send inquiries through both.
Images: (top to bottom)
untitled collage
untitled (Winston)
11″x8.5″; magazine ads, double-tack mounting film; 2011
untitled collage