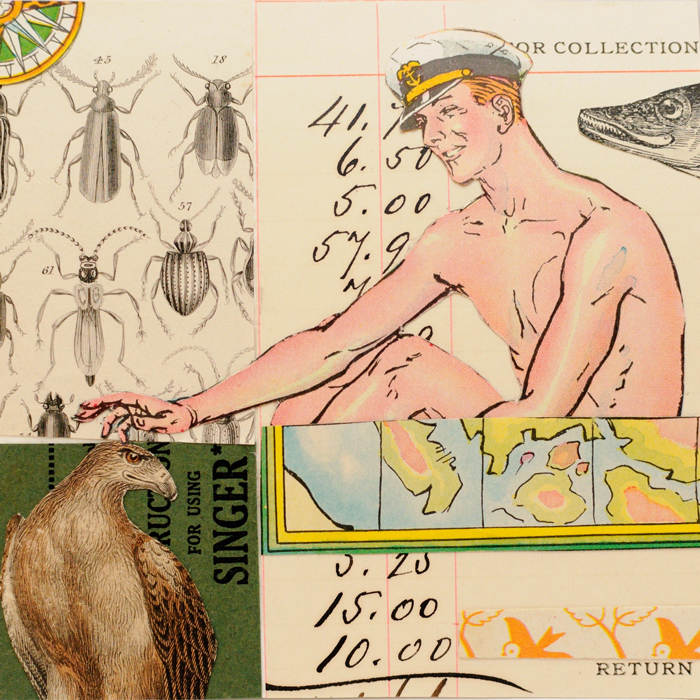 COLLAGE ARTIST TRADING CARD SPOTLIGHT
Spotlight on Collage Trading Card Artist Lisa Pijuan-Nomura
Lisa Pijuan-Nomura is a multidisciplinary artist who works with paper, paint and glue. Inspired by her 20-year-old collection of books and postcards, she began a practice of a daily collage in 2007. She uses only original papers from the 1860s to the 1940s, approaching her work as an improvisation of paper and glue. She is also a performance artist who combines visual art, storytelling and dance into her one-woman shows. Pijuan-Nomura is featured in Collage Artist Trading Cards Pack 7.
Packs of Collage Artist Trading Cards are a tool for discovering contemporary, fine art collage. Each card is a full colour, 5.5" x 3.5" postcard with rounded corners. An example of an artist's work is on the front of the card and the artist's public contact information is on the back.
We asked Pijuan-Nomura some questions about her work.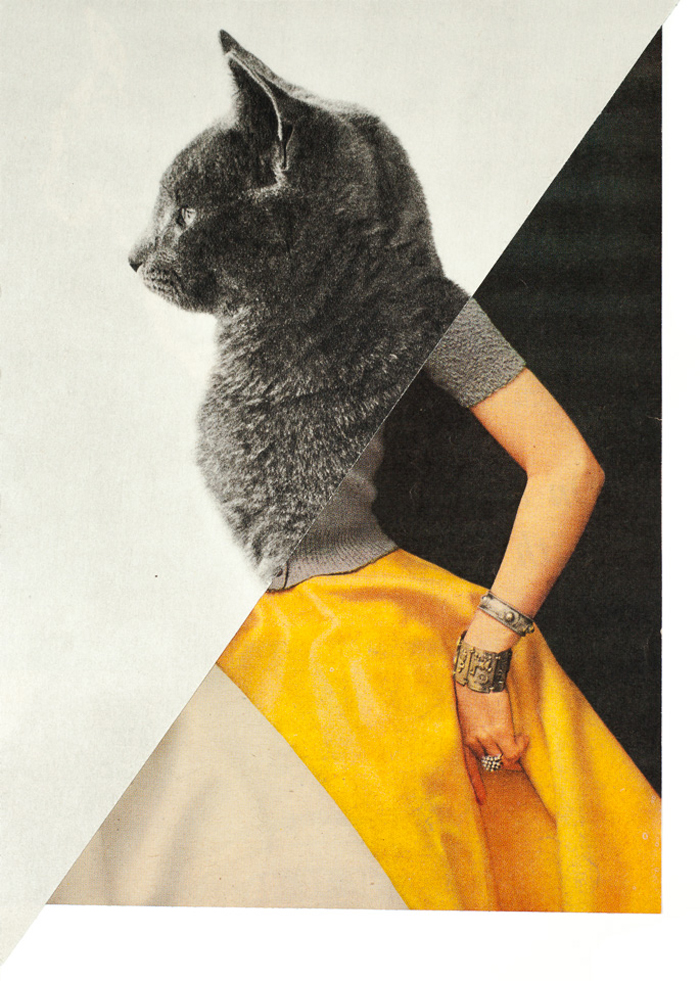 Who are you?
I am a self-taught visual artist, storyteller and creativity coach. Much of my work is created with a story in mind. I am someone who is interested in helping others find their voice and creativity in any way possible.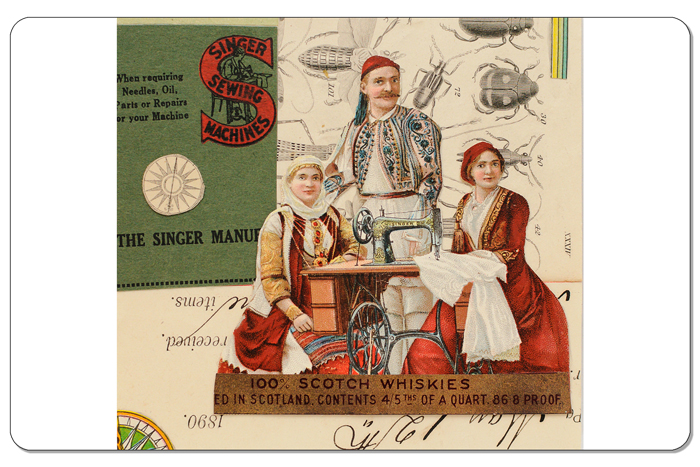 Can you explain the idea behind 100% Scotch?
It was one of my daily collages that I work on. For many years, I would do a daily collage which I call "Collage Sketches". Basically, every day starts off with one of two collages that I work on using images that have been placed into my collage sketch bin. This way, I don't need to go looking for new paper and images.
When I created that piece, I had been thinking a lot about women's work. I had these amazing Singer postcards from around the world and it all sort of fit together.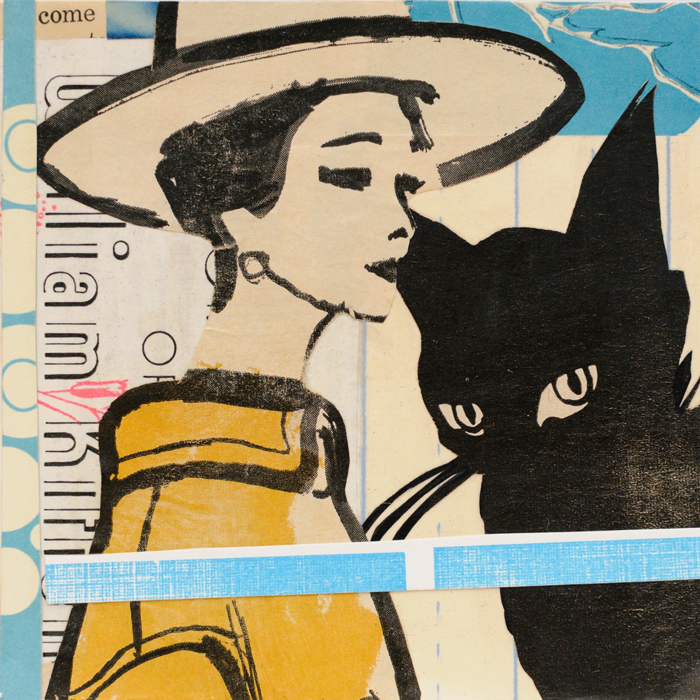 How do you make 100% Scotch?
When I create collages, I like to think of them as improvisations with paper. I sometimes go in with a few thoughts and then improvise with that. I try not to overthink what images go together, rather I just put them there and let it form itself until I feel like the "dance with paper" is finished.
What are you working on these days?
These days, I am trying to get back to my practice as I recover from a diagnosis and treatment of breast cancer last year. I found it hard to do much work while I was going through treatment, but now I am getting back to it in a big way. I am working on a series called "Radiate", which is a play with fashion images, and the idea of radiation that mutates people, and the kind that saves people. It's a very trippy thing, so imagine three headed ladies and playing with it is fun. I find that working through stuff like cancer with collage results in surprising pieces.
SEE COLLAGE ARTIST TRADING CARDS AT ARTSHOP
You can see more of Lisa Pijuan-Nomura's collage on her website, www.girlcancreate.com, and at her Girl Can Create Etsy shop.
Images by Lisa Pijuan-Nomura (top to bottom):
For Collection (4″x4″; vintage ephemera, adhesive, paper; 2013)
Diva Cat (vintage paper)
100% Scotch (4″x4″; vintage ephemera, adhesive, watercolour paper; 2013)
untitled collage (vintage ephemera)