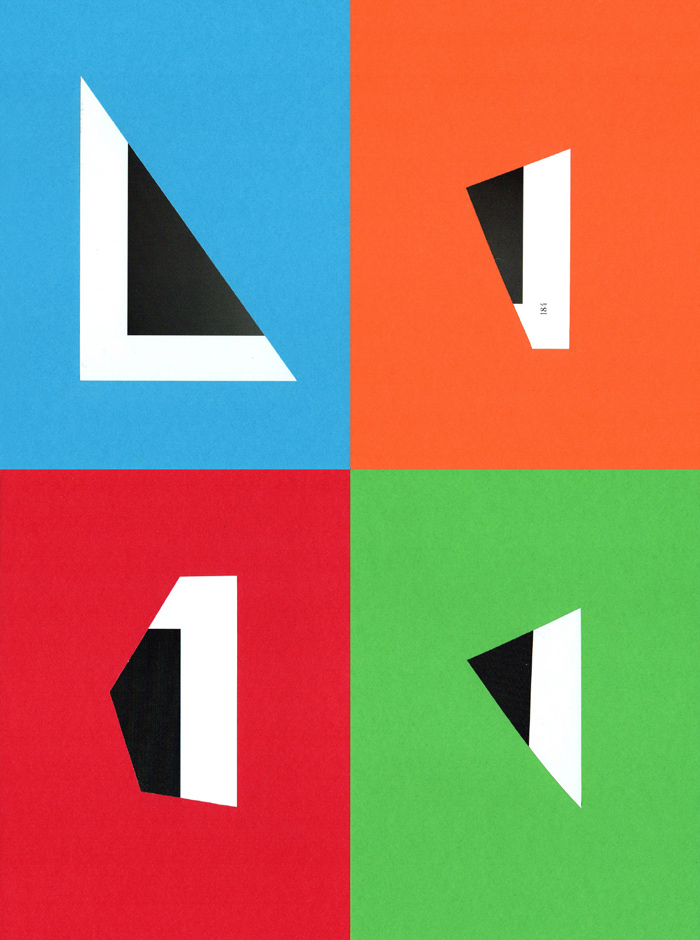 COLLAGE EVENT
Collage Workshop (online) with Jorge Chamorro
13, 14, 15, 16 April 2020
5-7:30PM CET (11AM-1:30PM EDT) (10 hours total)
70€ (8 participants maximum)
Berlin-based collage artist Jorge Chamorro is hosting an online collage workshop, 13-16 April 2020. He writes, "Staying in our homes being active and concentrating on other things besides coronavirus is good for all of us. That's what I'm trying, at least. But I very much miss teaching. Of course, now I can't do it as I used to, nobody can. For awhile now, people have suggested that I run some courses and workshops online. I was skeptical about it at first. I like to teach face-to-face, to work at the same table. As we know, this is not possible now. This is the moment for me to start something new, which is to teach online. So, I am offering this collage workshop. We won't be in the same classroom, but we'll take advantage of the possibilities of the Internet and video conferencing. We'll be at home, but we'll see our faces and somehow we'll be sharing the same table."
ABOUT THE WORKSHOP
Max Ernst defined collage as "the systematic exploitation of the accidentally or artificially provoked encounter of two or more foreign realities on a seemingly incongruous level–and the spark of poetry that leaps across the gap as these two realities are brought together."
That spark of poetry is, ultimately, what we want to explore in this workshop.
In the first session, we will review the history of collage, from the avant garde movements to today's collage scene, in order to dive, quickly but intensely, into the world of collage, to better understand the art movements of the 20th Century and to learn many references.
The following three sessions will be dedicated to making collages based on diverse assumptions, exploring different ways of creating and expressing. We will work with scissors, glue and paper, but also with our computers and cameras. We will explore the possibilities of a piece of paper and a pair of scissors, but also the possibilities of our room and cyberspace.
We will make a collective analysis of the works. We will be in a constant dialogue about concept, composition, contrast, colour, texture…
The main thing is to have fun, to learn, to create a space for knowledge, exchange and debate.
ABOUT JORGE CHAMORRO
Originally from Madrid, Jorge Chamorro is a graphic designer, teacher and artist. He holds a Bachelor's Degree in Audiovisual Communication from the Universidad Complutense de Madrid. He worked for ten years as a graphic designer in several studios and agencies, until he set up his own studio in Madrid in 2005, where he develops communication projects for different clients. He combines his work as a designer with teaching graphic design and collage. Besides designing and teaching, he develops artistic projects, mainly collages. He has exhibited regularly in a variety of venues around the world and his work has been published in many international media. Since 2013, he has lived and worked in Berlin and Madrid. Learn more about his self-published 2017 book, Glued in Berlin, on Collage Books HERE.
---
DETAILS AND HOW TO PARTICIPATE
DATES:
Monday-Thursday, 13-16 April 2020
TIME:
5-7:30 CET (11AM-1:30PM EDT)
Total: 10 hours
PRICE:
70 Euros
Payments must be received before 9 April 2020.
INFO AND BOOKING:
To participate or to ask a question, send an email to jorge@jorgechamorro.es
Maximum 8 participants (a minimum of 5 participants is required to hold the workshop)
WHO IS THIS FOR:
Anyone interested in collage, art, visual communication, from beginners to established artists. The more variety we have, the more we will all learn.
LANGUAGE OF INSTRUCTION: English
MEDIUM OF INSTRUCTION: Zoom
REQUIREMENTS TO PARTICIPATE:
Scissors and/or cutter
Glue
Magazines, books, photos, papers