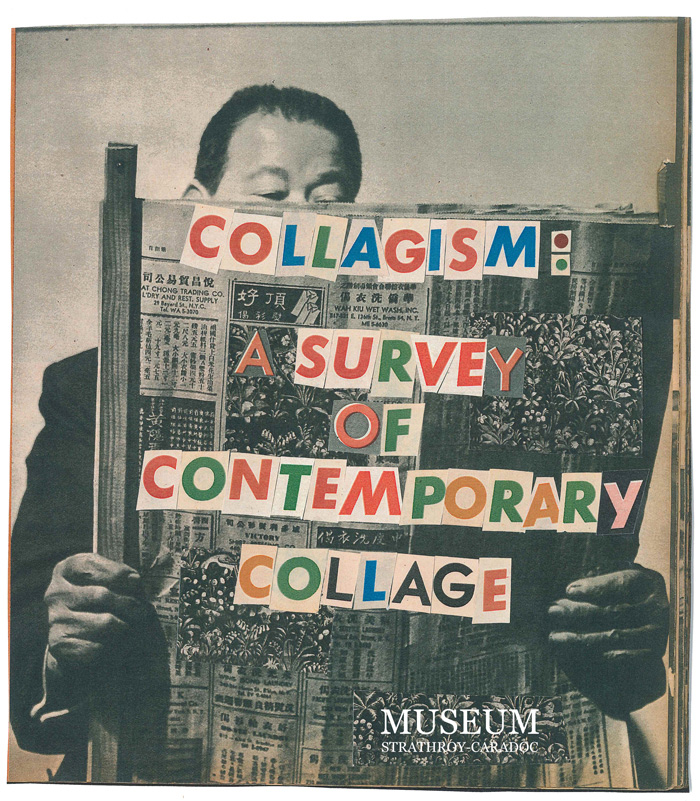 "Collagism: A Survey of Contemporary Collage"
1 July-1 August 2016
Opening reception and Kolaj #16 launch party, Friday, 8 July, 7PM.
At the Kolaj #16 Launch Party, visitors can review and purchase Kolaj #16, back issues, and collage artist trading cards and meet the editor and associate editor. Kolaj #16 features an exhibition-in-print with selected works from this show, curated by Christian Julien Siroyt.
"Collagism: A Survey of Contemporary Collage" aims to explore the state of international contemporary collage practice. The call to artists generated submissions from Argentina, Brazil, Chile, Canada, the United States, the United Kingdom, Italy, Greece, Indonesia, Germany, Iran, the Netherlands, Australia, Taiwan, Peru, Romania, France, Egypt and many more countries around the world. The scope of submissions ranged from classical analogue collage to the most cutting-edge digital, video, sculptural, and other experimental forms of the medium.
Christian Julien Siroyt, Curator at Museum Strathroy-Caradoc, has long been interested in collage. He studied the Dadaists and their early collage practices and wanted to contextualize "collage today" with a contemporary international exhibition in a public gallery. This exhibit is a small sampling of the submissions received. With the constant evolution of technology, definitions of what "collage" is become increasingly difficult to define. This exhibition hopes to contribute to the conversation of what collage is, and how its practitioners execute it.
---
INFORMATION
The Art Space at Museum Strathroy-Caradoc
34 Frank Street
Strathroy, Ontario N7G 2R4 Canada
(519) 245-0492
Hours:
Monday-Friday, 10AM-8:30PM
Saturday, 10AM-4PM