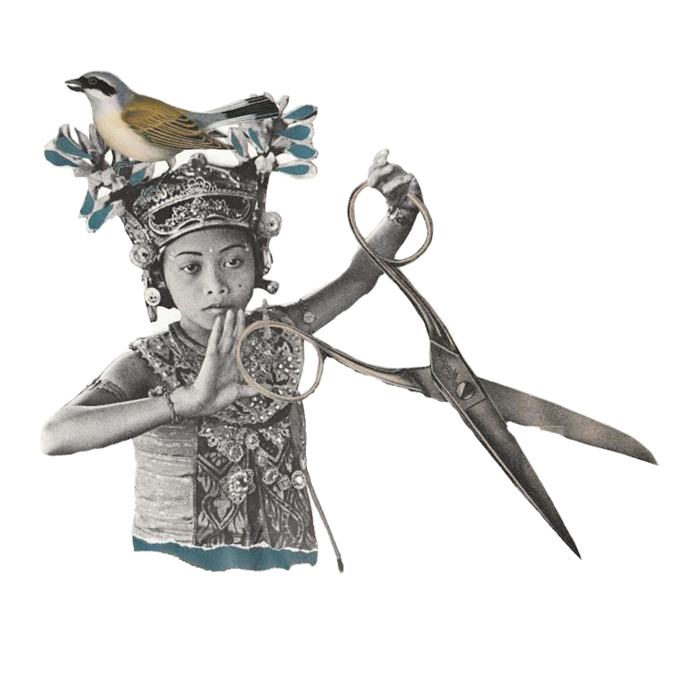 COLLAGE EVENT
Februllage 2023
1-28 February 2023
Februllage is a collaboration between Edinburgh Collage Collective and the Scandinavian Collage Museum. This initiative invites collage artists to make a "collage a day" throughout the month of February using the Februllage Official Word Prompt Calendar for 2023.
Februllage is designed to be inclusive. The organizers encourage artists from all levels to join them for a month of collage making fun. Participating artists are asked to set their own goals, whether they choose to make a collage a day or twice a week. Artists are invited to use #februllage or #februllage2023 so the works can be showcased with daily uploads.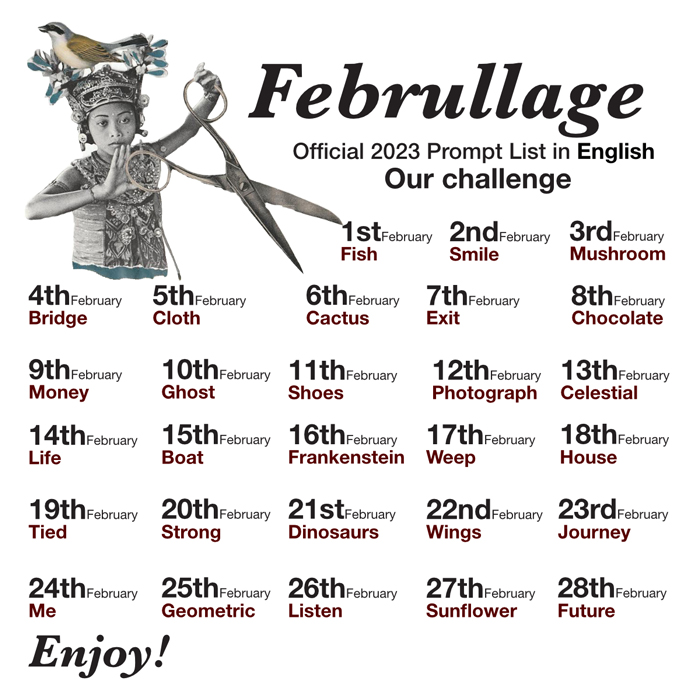 Please visit @februllage for further updates and to ask questions.
(Text adapted from @februllage's announcement. Please contact them with questions.)