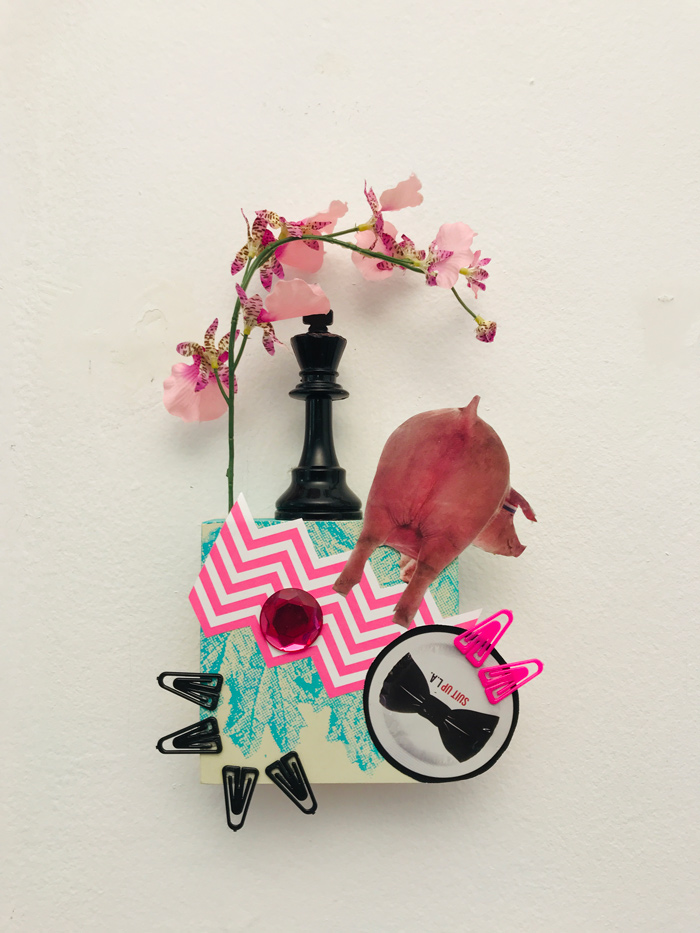 COLLAGE EVENT
Virtual Advanced Collage Night with Juan Hinojosa
Online at Union College
in Schenectady, New York, USA
Tuesday, 23 June 2020, 5-6PM EDT (2100-2200 UTC)
Juan Hinojosa, the current exhibiting artist in the Art Installation Series at Union College's Schaffer Library, leads a virtual advanced collage-making night Tuesday, 23 June 2020, 5-6PM.
Building on his virtual event in April, Hinojosa now invites participants to think about collaging with 3D objects in combination with more traditional, paper-like materials. 3D objects are fun to work with and they add complexity to a typically flat medium.
The event, hosted by the Mandeville Gallery, is free and open to the public.
Click HERE to register and for more detailed information, including items to have on hand for the event. You may submit questions to the artist in advance by email.
Hinojosa will lead participants in making their own collages that combine traditional paper materials with 3D items found around the home, like buttons, costume jewelry, iron-on patches, or even small plastic dinosaurs and Lego! Hinojosa will also discuss adhesives for different materials, how to use a rigid support, and how to display a more 3D work.