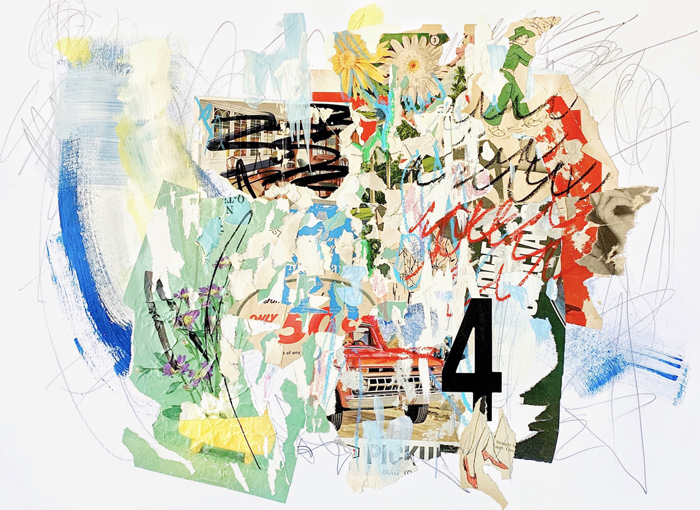 COLLAGE ON VIEW
Breakdown
at Distance Gallery in Denver, Colorado, USA
online exhibition: 15 June-15 July 2020
"Breakdown" is an online exhibition of works made through processes of fragmentation and rebuilding, curated by Andrea Burgay.
Breaking things down is catalytic. Once the components of an object or idea
can be investigated, they can be understood, and reworked. It is a very human compulsion, the desire to take things apart to understand them and clearly see what they are made of. This impulse to poke, prod, scratch and tear, to pull things apart, may uncover faulty workings and unstable structures. Or it may create elements now unrecognizable, holding the potential to become something utterly transformed.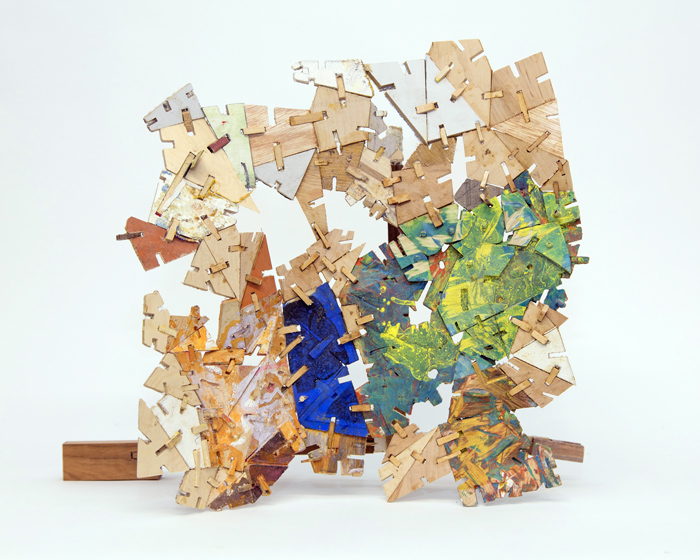 The seven artists in "Breakdown" physically destroy, deconstruct and
disassemble. They break down books, images, raw materials and their own
artwork. The fragments that remain are resurrected and integrated, revealing the limitless possibilities of their source materials. New narratives are created, poking holes in outmoded ways of seeing the world. Reassembled, the broken pieces reveal meaning and visions, showing us ways to rebuild.
The artists featured are Todd Bartel | Adam Brierley | Judy Hoffman | John Hundt | China Marks | Max-o-matic | Helen O'Leary
(text adapted from the gallery's press materials)
---
INFORMATION
Distance Gallery
info@distancegallery.com