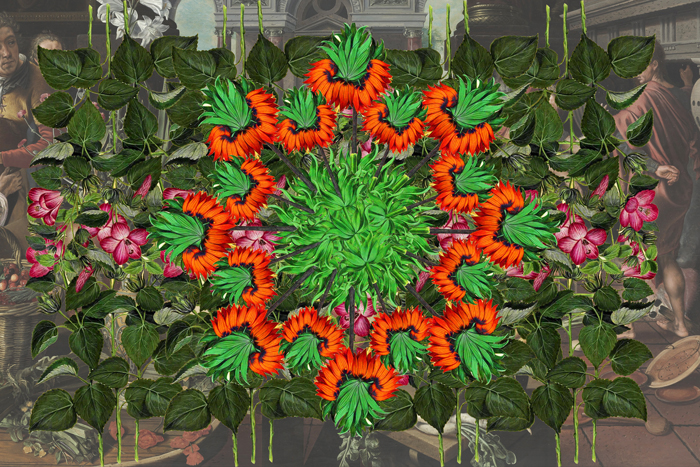 COLLAGE EVENT
Kolaj Editor Ric Kasini Kadour at Antenna::Signals
at Antenna's Paper Machine in New Orleans, Louisiana, USA
24 January 2018, 6-8:30PM
In celebration of the opening of Antenna's Paper Machine print center, Signals presentations and performances examine the theme "Papers". "Papers" explores the myriad uses of paper–a medium at once literal and symbolic, malleable and dogmatic, portable and burdensome–to translate and regulate life. The event explores the connotations of the theme from a number of specific angles, including immigration papers, The Green Book (guide to safe road tripping for African Americans in Jim Crow America), Storyville blue books (catalogues for New Orleans' famed red light district), and rolling and hemp papers.
Kolaj Magazine's editor, Ric Kasini Kadour, is one of the featured presenters. Other presenters and performances include: Katrina Andry; Vanessa Centeno and John Lawrence; The Historic New Orleans Collection; Lydia Y. Nichols; Rodrigo Toscano; and Mr. Kush from Weed World Candies.
Tickets are $10 (free for Signals subscribers). Purchase tickets and find out more HERE.
About Antenna::Signals
Conceived as a "live arts magazine," Antenna::Signals is a variety show-styled event from the artists and writers of Antenna. Each "issue" of Antenna::Signals features a spread of 6-8 local artists, writers, musicians, scientists, activists and scholars whose practices relate thematically. The live magazine drops four times each year, accompanied by the release of a two-dimensional print publication.
About Antenna
Antenna is a New Orleans-based non-profit organization committed to being a vital participant in the life of the city by creating and supporting artist- and writer-driven programs.
(adapted from Antenna's press materials)
---
INFORMATION
Antenna's Paper Machine
6330 St. Claude Avenue
New Orleans, Louisiana 70117 USA
(504) 298-3161
Date and Time:
Wednesday, 24 January 2018
6-8:30PM
Image: (top)
When the Flowers Take Over
by Ric Kasini Kadour
digital collage
Image courtesy of the artist