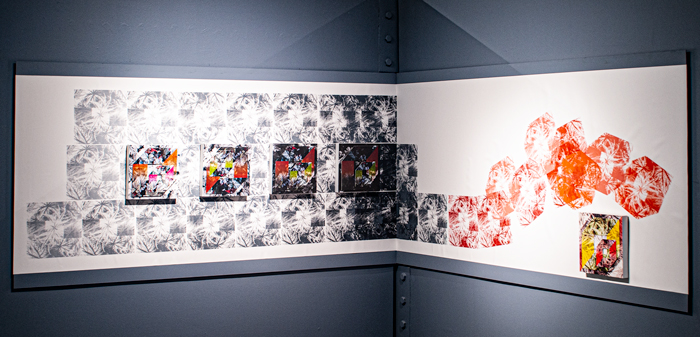 COLLAGE ON VIEW
Carlos A. Gil: Apparent Spaces
at Taller Puertorriqueño in Philadelphia, Pennsylvania, USA
11 September-21 November 2020
Nature and the digital hand merge in Carlos Gil's photographer's eye. Intervening in the pictorial, and working in collage, photography, and digital manipulation, Gil creates haunting imagery based on nature and geometry. In "Apparent Spaces", he presents forty-seven new assemblages and collages from the last five years depicting details and landscapes in Hawaii, Florida, Massachusetts, and Pennsylvania.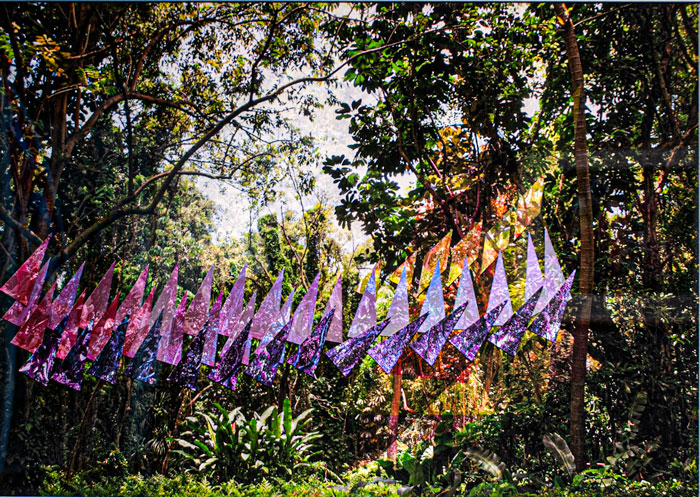 In the pandemic, his poignant pictures bring to light an environment that is both edged and enigmatic. In addition to recent work, the exhibition includes an installation in the center of the gallery space. The show also includes an online portfolio and a videotaped interview about his process.
Shot with a Nikon D300, Gil's photographic work is digitally edited and manually manipulated, reassembled, and intricately layered, testing the limits of representation and abstraction. This exhibition brings appreciation to a gifted and nuanced artist who has been steadily creating important work in Philadelphia since 1994. Gil is known for creating work that captures the natural world's beauty and wonder and its fragility that is caused by human activity and climate change.
Originally from Caracas, Venezuela, Gil earned a degree in fine arts at the Cristobal Rojas School in Caracas and mastered printmaking, engraving, and analog photography in Europe. In the 1960s, he lived in the Netherlands, Yugoslavia, and Spain, where he studied graphic design.
(Text adapted from the venue's press materials)
---
INFORMATION
Taller Puertorriqueño
2600 North 5th Street
Philadelphia, Pennsylvania 19133 USA
(215) 426-3311
Hours:
Monday-Friday, 1-4PM
Appointment required. Call (215) 426-3311