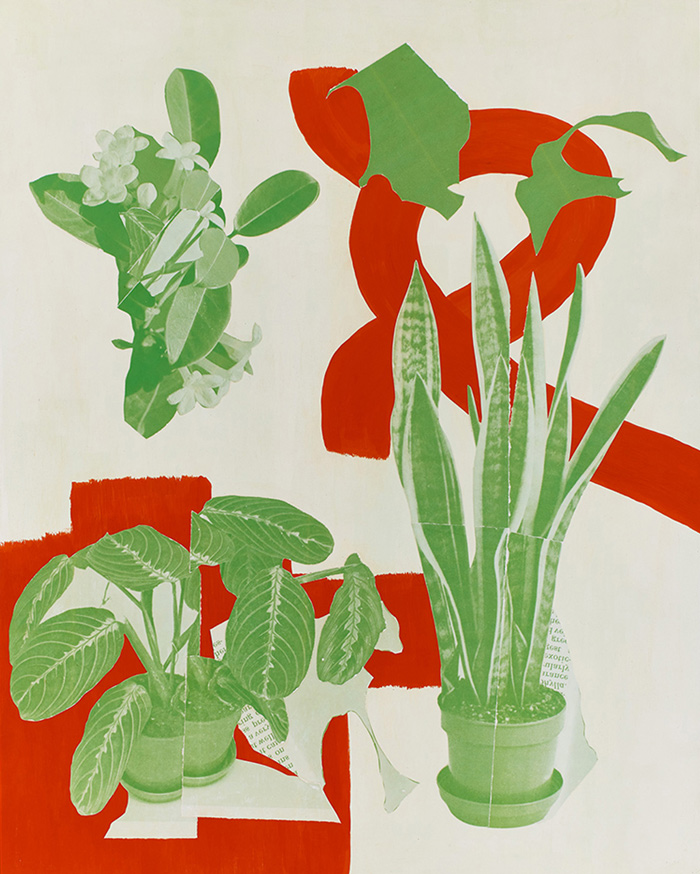 COLLAGE ON VIEW
Kubi Vasak: Bloom Tall
at Rainbow Studios in Darlinghurst, New South Wales, Australia
18 May-1 June 2023
Kubi Vasak has been working in the medium of collage for over a decade. During the COVID lockdowns of 2020, he started work on the "Bloom Tall" collection. During this period of increased isolation and uncertainty, he used this time to explore a new direction in his approach to the art of collage; moving from a predominantly paper-based practice to large-scale mixed media compositions of form and colour. The works are a conscious celebration of hope and playful optimism.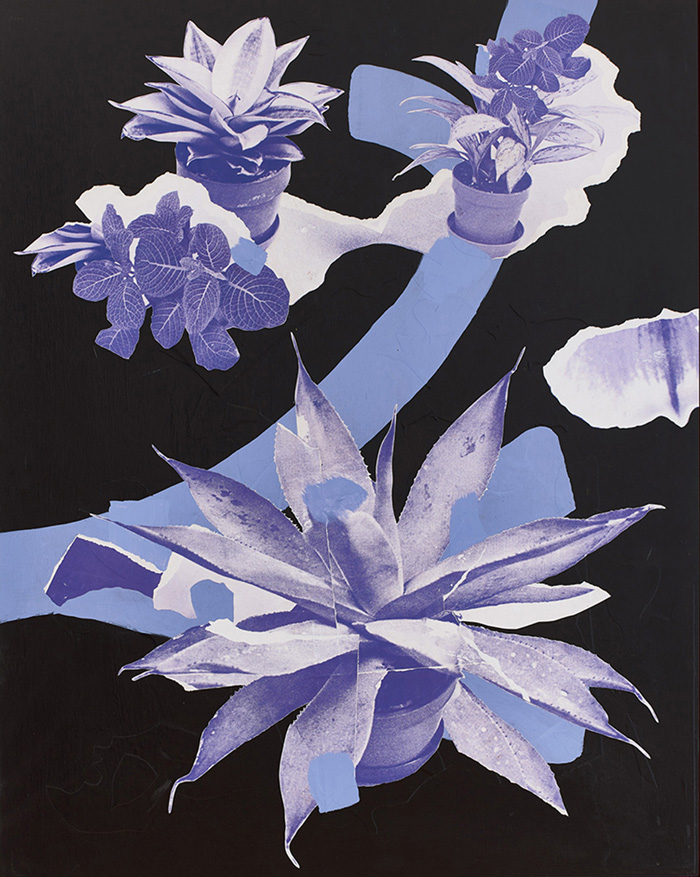 While previously Vasak has explored the human figure as depicted in popular culture, here the human form is absent and plants are the lead protagonists. The plant forms and arrangements found in vintage books go through a process of abstraction. Cut from their original context the images have been scanned, recoloured, enlarged and re-printed; emphasizing the texture in the offset printing process of the original.
The transformation and abstraction in the work is further developed through Vasak's application of paint and colour; used to create a sense of harmony, atmosphere, and tension and to elicit an emotional response. Paint both hides and highlights the shapes and movements in the cuts in the paper, while bold and at times bright brushstrokes lead the eye through an untethered space, where organic forms tell a new story of growth and evolution.
(text adapted from materials provided by the artist)
---
INFORMATION
Rainbow Studios
348 Liverpool Street
Darlinghurst, New South Wales 2010 Australia
info@rainbowstudios.com.au
Hours:
Wednesday-Saturday, 10AM-2PM