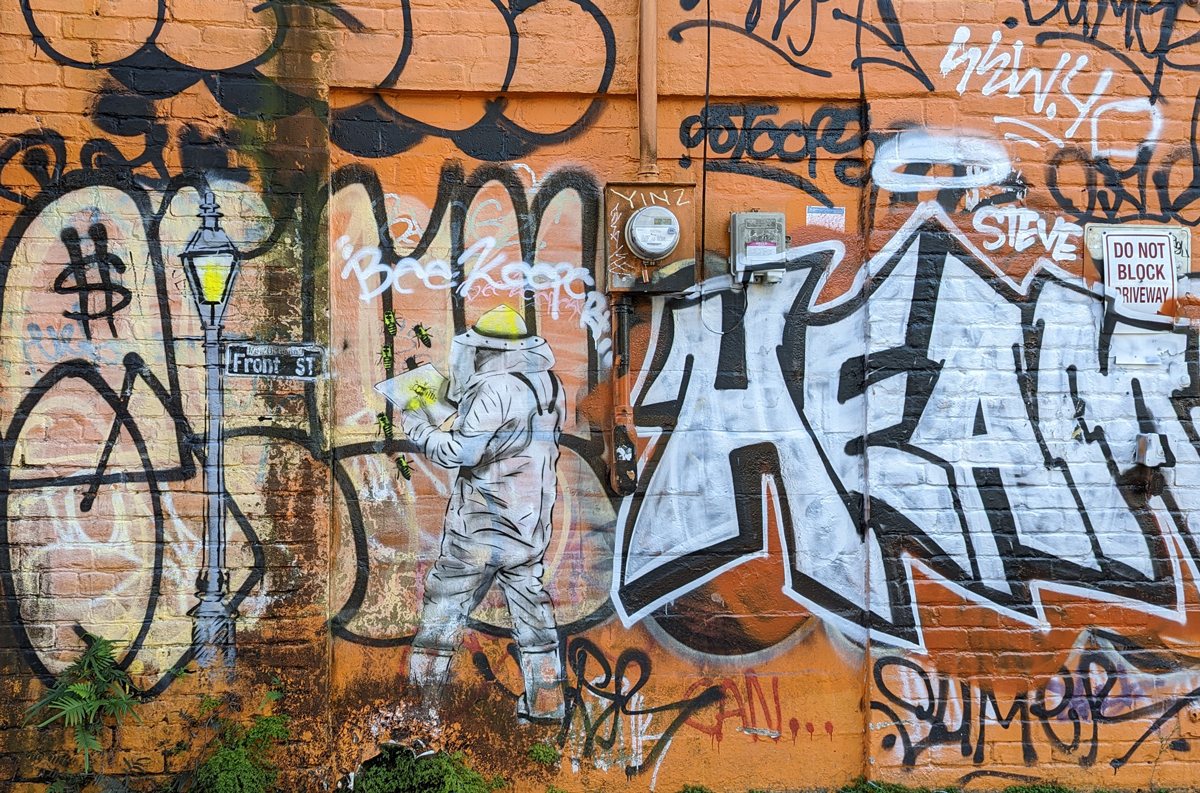 RESIDENCY UPDATE
Collage as Street Art Residency: New Orleans
at the Kolaj Institute Studio at The School Art Studios
4-11 June 2023
A week-long, in-person residency that coincides with Kolaj Fest New Orleans (7-11 June 2023), during which artists will explore the city, learn about the history and materials of street art, and make artwork for public display that Kolaj Fest attendees and New Orleanians will be able to view.
About the Residency
In this week-long, project-driven collage residency, artists will delve into the history, methods and major artists of the "street art" movement with a particular emphasis on collage. Participants will endeavor to put some of those methods into practice, taking their collage art out into the streets. Documenting the entire process will be integral to the project, as the resulting work will be published in a Kolaj Street Krewe book to be announced at a later date.
This residency is an extension of the ongoing Kolaj Street Krewe project, an informal group of artists interested in this subject, which explores the role of collage in street art as a practice and phenomenon. The group formed out of a chance meeting of FANCLUB13, Rosie Schinners, and Laurie O'Brien at Kolaj Fest New Orleans in 2018. Realizing the three of them shared an interest in collage street art, they decided to form a group and pitch a project at Kolaj Fest New Orleans in 2019. During COVID-19, the Krewe led a forum as part of Kolaj LIVE Online which resulted in a Call to Artists. This history is documented in the book, Wallflowers: Collage as Street Art. Today, the project manifests as residencies, presentations, articles, and publications.
Leading the residency is Lance Rothstein, aka FANCLUB 13, who has been creating street art for over 20 years in over 25 US cities and 31 European cities. Rothstein writes, "I consider my work to be a bit like archaeology, collecting the discarded items from people's everyday lives and rearranging them in new relationships. Then I usually send them back out to the streets in this new form, with a new purpose. I look forward to continuing my personal scavenger hunt, finding little trashy treasures and combining them into intricate relationships for people to come across on the streets." Rosie Schinners will be speaking during the residency about scaling up your work for larger pieces, alternate styles of placement such as her Dystopian Reader project, and other advice regarding tools and materials useful to the street artist.
Artists will arrive in New Orleans on the Sunday before Kolaj Fest begins and will spend the next three days coming together to learn about the work and methods of several established artists and discuss new techniques and strategies, with topics such as Placement, Materials, Visibility, Message, and Legality. Each day, we will challenge participants to get their work out onto the streets, document the process, and share it with the group for discussion and critique. There will be sanctioned walls where artists will have permission to put up their work and during Kolaj Fest attendees will be encouraged to seek them out as they tour the city. Once Kolaj Fest starts, the artists in this residency will be let loose from the formal sessions and encouraged to participate in Kolaj Fest programming while also keeping an eye out for street art opportunities. As Kolaj Fest comes to an end, the residency will meet once more on Sunday to debrief and digest the experience together.
---
Participating Artists
Kolaj Institute is excited to announce the ten artists from Canada and across the United States that were selected to participate in the week-long residency in New Orleans.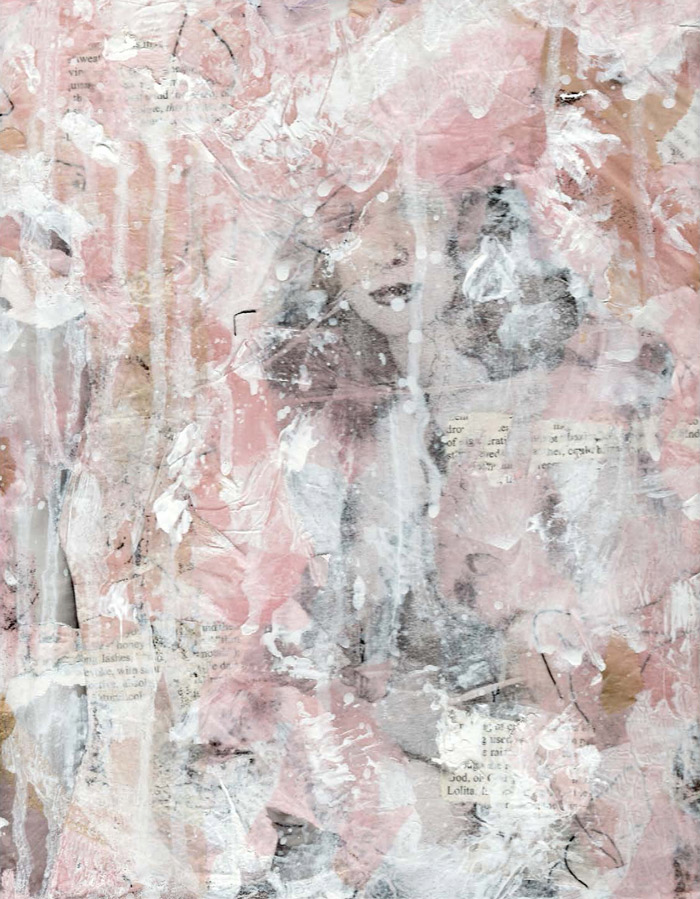 Meghan Larimer is a multidisciplinary designer and artist located in Brooklyn, New York. While her art is influenced heavily by a career in design, it is meant to be an antithesis to the daily grind of pixel-pushing for money-hungry corporations. Collage for her is a space in which there are no restrictions or design briefs, only worlds to be made of paper and ideas that can be as chaotic and nonsensical as she chooses. She is a founding member of the New York Collage Ensemble, a collaborative community of New York-based artists that support and show their work together. Together, they have shown their work in New York as well as France and Norway. Meghan hopes to continue showing her work nationally and internationally and reach audiences that connect with her dreamy paper worlds.
Aisha Shillingford is an anti-disciplinary artist, designer, and cultural strategist originally from Trinidad and Tobago, living in Brooklyn, New York. The daughter of an economist/professor and artist/actress mother, and growing up in the theater and carnival spaces of Trinidad, she worked in the fields of community organizing and social movement building for 20 years before realizing that art-making was missing from her life. Initially a self-taught collage artist, Aisha has taken classes in Assemblages, Print Making, and Contemporary Collage. She has also studied graphic design. She is currently the Artistic Director of Intelligent Mischief, a creative studio unleashing the power of Black imagination to shape the future. She has been artist-in-residence at Boston University Art Galleries during the group show "Occupancies" curated by Lynne Cooney and is a 2023 Artist in Residence with the Laundromat Project Create Change program. She has also been Artist in Residence at The Black Mecca Project Petit Marronage residency and at BLKSPACE on Ryder Farm. Her art has been shown at Bette Ono Gallery in Oakland, California, and at Who Owns Black Art by Zeal Coop during 2019's Miami Art Week. She participated in Kolaj Institute's Collage Lab New Orleans in 2022. Her work has been commissioned by the Movement For Black Lives and Root Rise Pollinate, Creative Wildfire, and licensed for the Nonprofit Quarterly and Black Discourse. Aisha also creates immersive experiences and installation art and curates futures design and dream spaces to invite people to imagine and co-create interdependent and regenerative futures.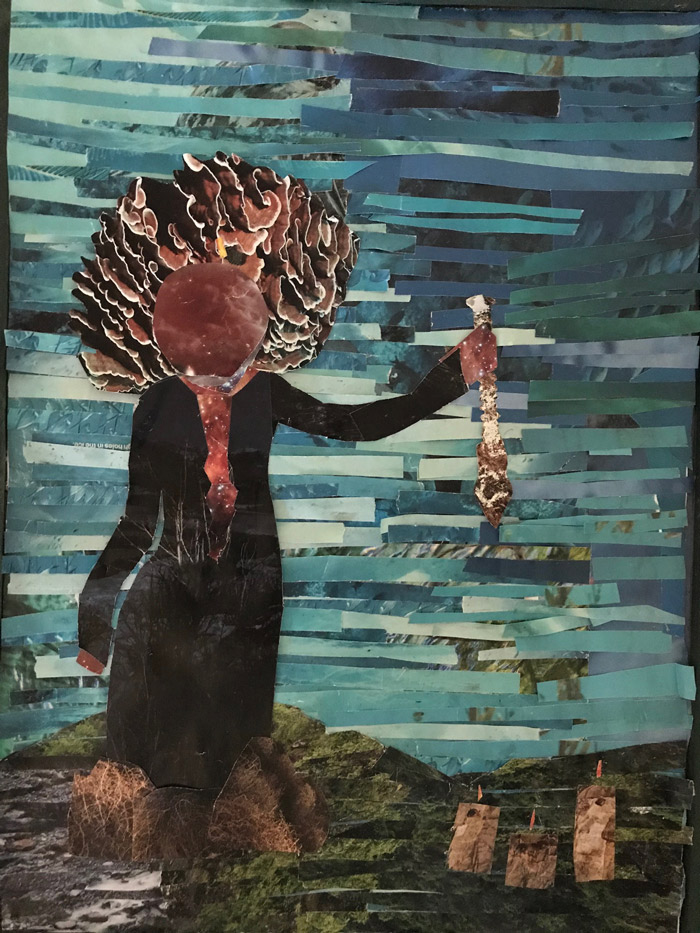 Erica Bryant is a collage artist who uses discarded bits of paper to report on happenings in the dream world. Her work honors images created by the unconscious. With hand-cut pieces of discarded magazines, she is creating an archive of dreams. Self-taught, she draws inspiration from the work of James Hampton, Purvis Young, Josephine Tota, and the Gees Bend Quilters. Her collages have been exhibited in galleries in California, Florida, and New York, including a 2022 solo exhibition titled "40/40 Vision" at Rochester Contemporary Art Center that featured 40 collages of 40 dreams. She was born in Rochester, New York, during a mid-April snowstorm.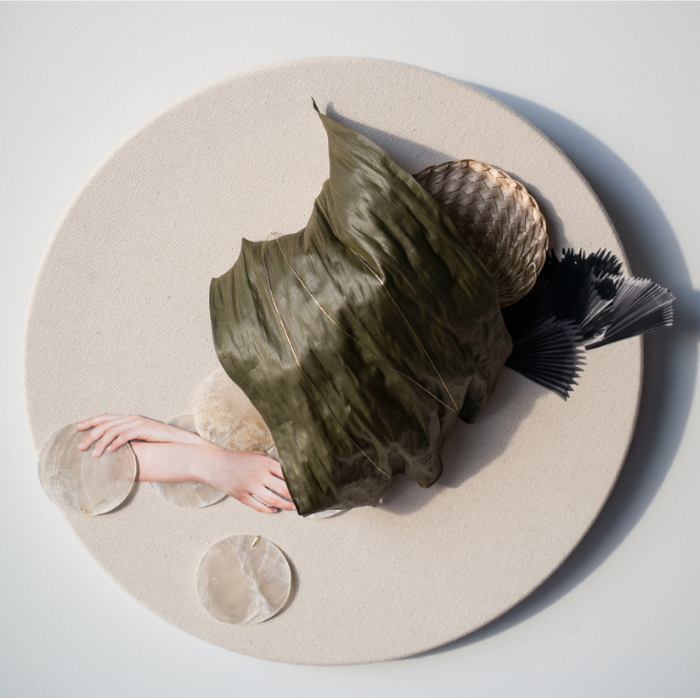 Kristina Corre maintains a studio practice primarily exploring the possibilities of hand-cut collage from the scale of intimate hand-cut compositions to larger installation experiences. Originally trained at the Carleton University School of Architecture, her quiet work continues to be guided by lessons of the importance of narratives, a love of materiality, meticulousness in her craft, and the careful, thoughtful use of space. Kristina's work has been exhibited at Gallery 101 Ottawa, The Embassy of the Philippines in Canada, Hashtag Gallery Toronto, Pineapple Lab Manila, The Ottawa City Hall Art Gallery, House of PainT Festival, and Studio Sixty-Six Commercial Gallery. Kristina's work is also regularly collected at annual fundraisers in support of SAW Gallery and the Ottawa Art Gallery. Two unexpected joys Kristina has discovered through her practice are commissioned/editorial works, and facilitating hands-on workshops. Kristina delights in working closely with patrons, filmmakers, jewelry makers, magazine publishers, and restaurants to bring the nuances of their stories to life. Notable projects include the poster for the feature film Scarborough, a custom original collage for Kaya Filipino Restaurant in Orlando, and custom awards pieces for the Inter Pares Peter Gillespie Social Justice Awards. Kristina loves sharing her love of collage, and has led workshops for small groups, high school art classes, and at art organizations including Possible Worlds, The Canada Council Art Bank, BEING Studio, Pineapple Lab, Carleton University Art Gallery, and the National Gallery of Canada.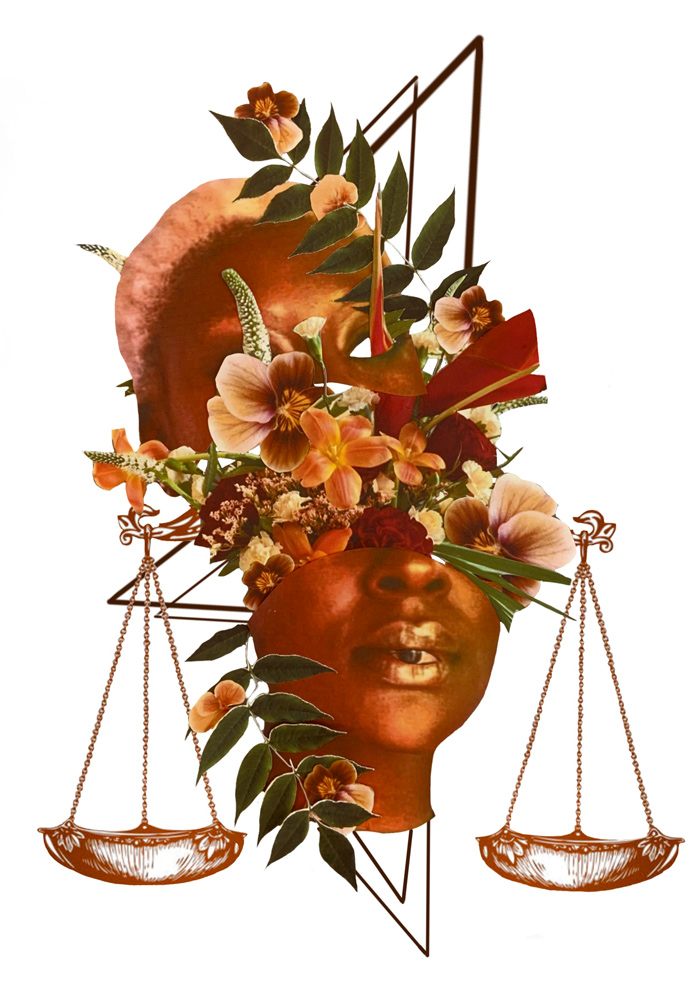 Yazz Atmore is just a scattered-brain barefoot babe who likes to dance with words, play in the spirit world & dabble in art magic. Having created her own degree from Metropolitan State University, Atmore obtained a BA in Supporting High-Risk Youth through the Arts. Atmore is a community organizer, creative & educator in Denver, Colorado where she continues to mentor and create with young artists as they explore their lives, stories, and passions through the beauty of art. She works with and partners with organizations such as Denver Art Museum, Denver Public Library, Redline Contemporary Art Center, Babe Walls, DAVA, Major League Baseball, Miami Art Basel, Arts N da Hood, and others in bringing art to our communities of color, through community programming, exhibitions, commissions, mural festivals, residences, and grants. Constantly, inspired by the youth and community she works with, Atmore continues to develop & deepen her own artistry as an analog collagist and muralist. Her art explores and dabbles in the themes of spirituality, ancient and ancestral wisdom, nature & afro-futurism through storytelling, collaging, and the building/re-building of worlds. Her work is also heavily influenced by her spiritual journey as she loves exploring the spirit world with God, her Ancestors & her Spirit Team. As an expressionist intuitive mixed media artist, she creates breathtaking hand-cut collage and digital works, with the use of bright bold colors, metallic paints, and gold leaf.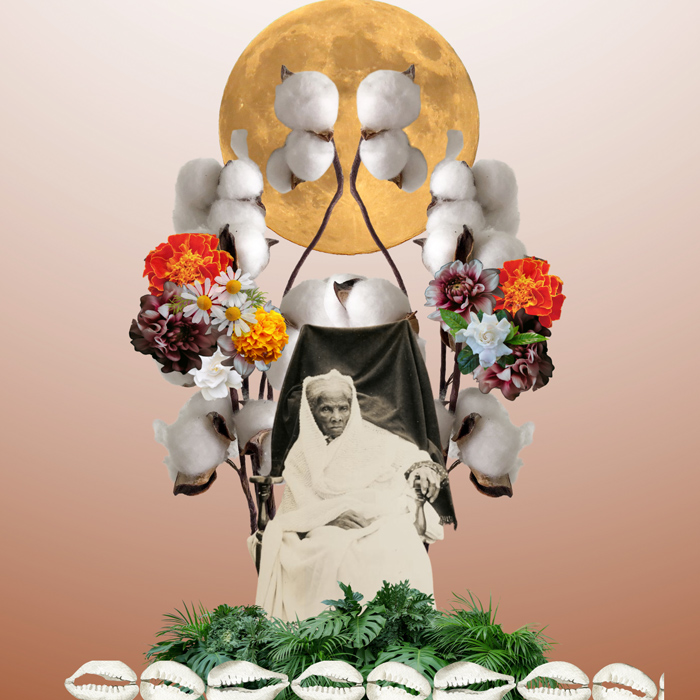 LaVonna Varnado-Brown is a multidisciplinary artist and community worker. She earned a BA from Southeastern University Louisiana with a focus on Theatre and Liberal Arts. After studying abroad in London and Paris in the summer of 2009, Varnado-Brown has worked as an installation artist, artist advocate, teaching artist, and tutor in and around New Orleans. Arijino Artistry is the artistic practice sustained by the work of Varnado-Brown. Varnado-Brown creates mixed media visual art that is AfroFuturistic in aesthetic with odes to history, the Divine Feminine, and floral daydreams abounding. She has developed her practice around intentional engagement to inspire action through creative expression. AfroFuturism is a cultural aesthetic that explores the intersection of art and history with the intention to inspire action in the now by healing beyond trauma. In addition to curating intentional workshops, Varnado-Brown creates works using acrylic, hand-drawn form, and sculpture that speak from the experience of a Black mother creatively navigating the American landscape with a focus on healing and raising spatial awareness. Through her work, she hopes to uplift the narrative of rest, joy, resistance, and wholeness. Varnado-Brown's work has been exhibited at Tulane Newcomb in support of environmental justice and has a creative residency (July 2021-Feb 2023) with Long Vue House and Gardens in New Orleans where she lives.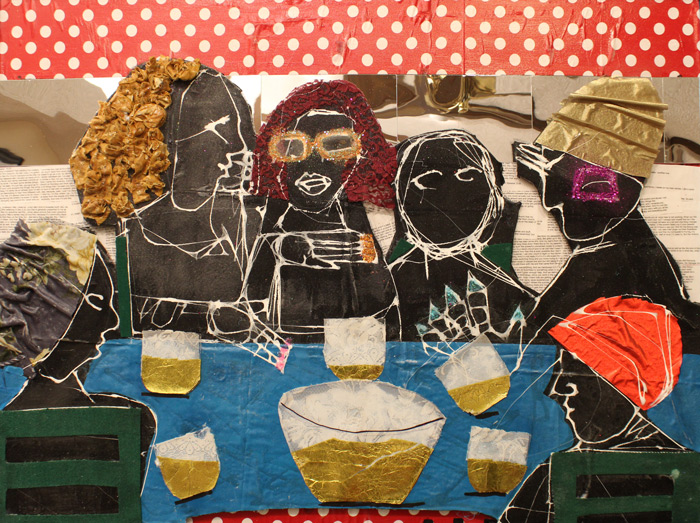 William Wallace III is a multimedia artist, activist, and educator currently based in Columbia, Missouri. Wallace's work is highly narrative incorporating storytelling, round tables, and using art to support community health. Wallace's 2D and 3D works are a way for them to synthesize information from conversation-based projects into an immediately accessible format and often function as a scaffolding for film and mixed media projects down the line.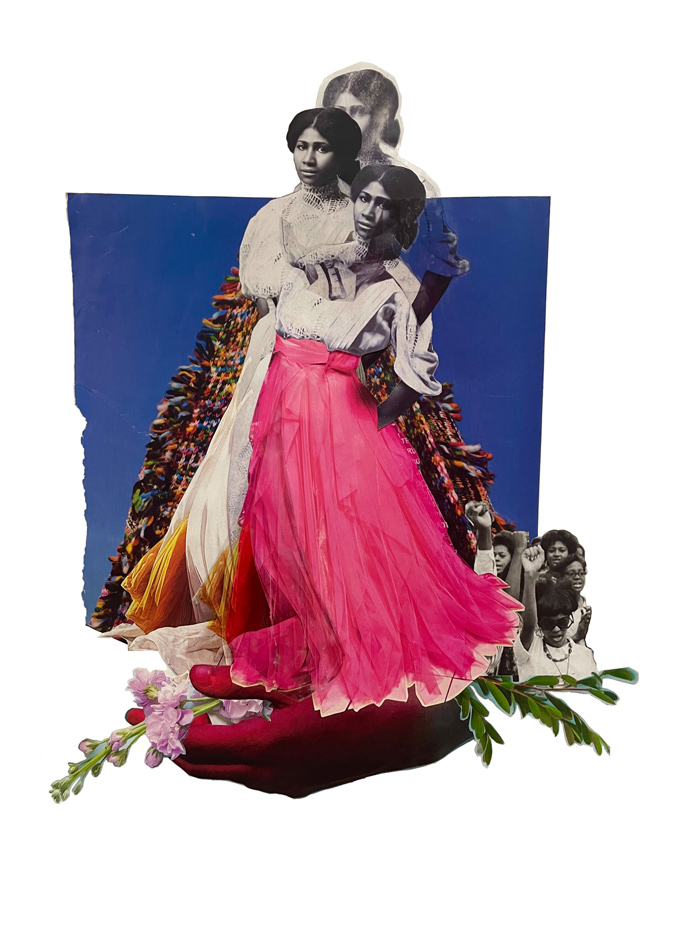 Melissa Sutherland Moss is an interdisciplinary artist from Brooklyn, New York working across collage, assemblage, installation, and social engagement. Through a hybrid of mediums, her practice is dedicated to preserving and celebrating the histories of African and Caribbean diasporas within contemporary media. Today, she expands upon an immersive body of work that evokes the fragility and diversity within the black community. Moss's work has been exhibited at The Biggs Museum of American Art and supported by residencies including ArtCrawl Harlem, Chrysalis Institute for Emerging Artists, and The Alliance of Artist Communities. She is currently a recipient of the Zea Mays Printmaking mentorship program. Moss's work has been written about in several publications, including Black Enterprise, Forbes, Essence, and Refinery 29. She is currently attending the Maryland Institute College of Art pursuing her MFA. She serves as a Director of Creative Innovation & Ideation for sk.ArtSpace. Moss shares her time between Brooklyn, New York and Baltimore, Maryland.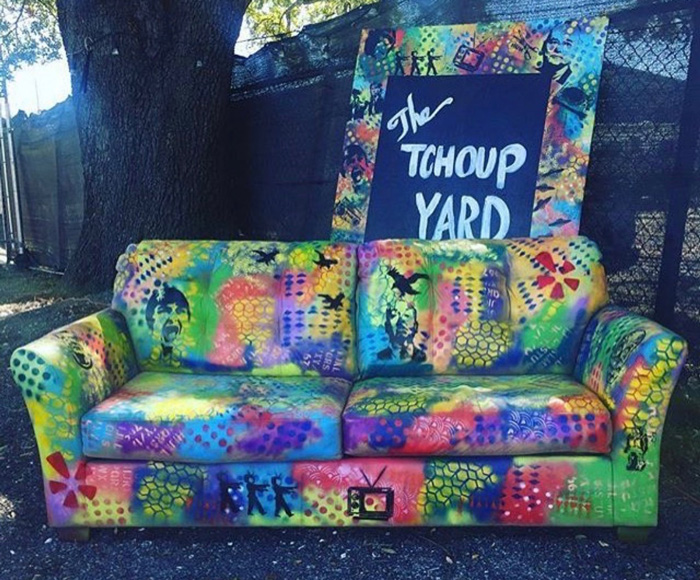 Re' Howse found herself yet again setting up a studio in Lafourche parish after Hurricane Katrina forced her little family to move from their damaged New Orleans home. Born on June 18th, 1965, the result of the love of a rocket scientist/jazz drummer and a Tahitian island beauty, Howse has been surrounded by art all her life. Her youth was spent surfing, sunbathing, and beachcombing, but at night she sprayed her art in the abundance of abandoned buildings that dot the metropolis of Los Angeles. At the age of 36, she quit her public relations job and returned to school, earning an Associate degree in Applied Arts from Harbor College in California. Known for her brightly colorful spray-painted pop icons and portraits, Howse chose this form to begin the relaunch of her art career in the South. She first displayed her graffiti portraits in 2008 at Art After Dark in Houma, Louisiana. She has since gathered a loyal following of collectors locally and across the globe. Additionally, Howse pursues a more serious body of work in her abstracts that contain her signature circles and she is also the co-owner of SeaGem Studios. A line of ceramics that are inspired by the sea, the coastline, and culture. Their line is sold at fine retailers across New Orleans and beyond. During the pandemic, she started a Design and Float flower company, FlowerPowerNOLA.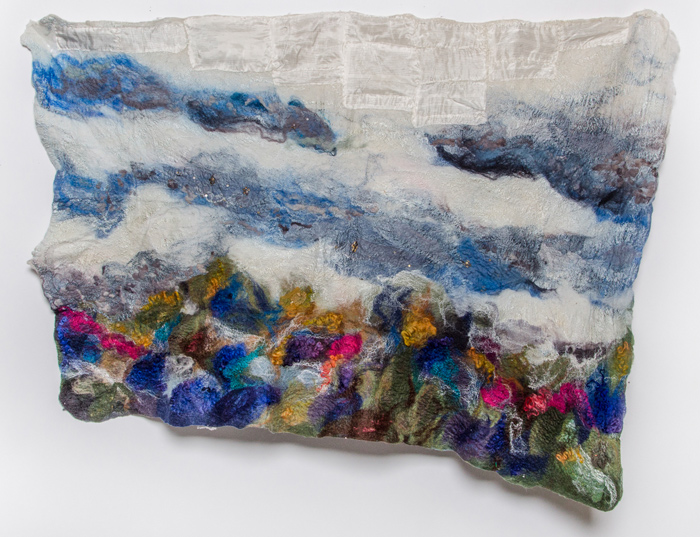 Madeline Sorel majored in illustration at The Rhode Island School of Design. After graduating, she illustrated ongoing columns for The New York Times and The N.Y. Daily News. Her work has appeared in national magazines and she has illustrated books for children and adults. Sorel segued into education, graduating with Honors from Brooklyn College, with a Masters in Art Education in 2004. She has been teaching illustration and design at Kingsborough Community College since 2001. In 2018, she received an MFA from Marywood University where she wrote a book about Nuno Felting as her thesis project. For the past decade, Sorel has led intergenerational art programs funded by grants where college students collaborate with older adults. Community is very important to her. She works at a few senior centers in her neighborhood of South Brooklyn and has discovered that gathering people together to work on a wide variety of art projects is nurturing to the spirit of the people attending as well as herself. Sorel feels fortunate to work in the public City University system of NYC, where she gets to meet people from all over the world and from a wide variety of backgrounds. She enjoys traveling and meeting people through the NYC Urban Sketchers group where they sketch on location and have taken trips to other cities such as Philadelphia and Princeton.
---
Faculty
FANCLUB13
FANCLUB 13 is the street art collage persona of Lance Rothstein. He has been making collages with trash and found objects, then leaving them out on the streets since 2010. A professional photojournalist by trade, he's worked for many major newspapers and publications throughout the US and Europe, but he returned to his art school roots after moving to Belgium with his wife in 2009 and dove headfirst into producing several forms of Street Art. "I began leaving my little collage pieces everywhere I traveled, mostly working with objects found on the streets of the cities I visited, and making the artworks late at night in my hotel room before posting them up on the street the following day." FANCLUB13 prefers the dubious methods of posting street art and mail art but has also had some more traditional exhibitions. His artwork has been shown in many local Belgian and Florida galleries, but also in Brooklyn, Detroit, Chicago, Pasadena, Pittsburgh, Atlanta, New Orleans, London, and Paris. His work has been featured in Kolaj Magazine, Be a Pal magazine, Unfamiliar Vegetables, and Circulaire 132. Works of his are also in the permanent collection of the Doug + Laurie Kanyer Art Collection in Yakima, Washington as well as The Schwitters' Army Collection of Collage Art at MERZ Gallery in Sanquhar, Scotland, and the Postcards for Democracy traveling collection by Mark Mothersbaugh and Beatie Wolf, opening first at the Bob Rauschenberg Gallery in Fort Myers, Florida.
Rosie Schinners
Rosie Schinners is a collage artist who resides on Salt Spring Island, British Columbia, Canada. She holds a Bachelor of Art from the University of Guelph as well as a Bachelor of Fine Art from NSCAD University in Halifax. Focusing on painting during her formal art education, this sensibility was integrated into her approach to collage art as a primary medium. In 2019, she was selected as Kolaj Magazine's featured World Collage Day artist and is a founding member of the Kolaj Street Krewe, an initiative celebrating collage as street art. Working primarily with vintage imagery, Schinners looks to explore and express fleeting moments of magic, alchemy, and nostalgia. One particular definition of alchemy is 'a seemingly magical process of transformation, creation, or combination'. This alchemy can also be thought of as the invisible energies that surround us, things we cannot see which can make us feel connected or disconnected from the people and places we interact with. Schinners attempts to make that unseen energy visible, whether as magical blooms of flowers, crowds of connected people, or bursts of raw color. Recent work has explored concepts of the feminine, relationships to the natural world, and nostalgia.
Christopher Kurts
Christopher Kurts is a storyteller and artist in New Orleans, Louisiana. He is the Coordinator for Kolaj Institute, where he has organized artist labs, residencies, workshops, and forums which have often led to exhibitions and publications. In this role, Kurts acted as the Art Director for Kolaj Institute's Oh, Money! Money! by Eleanor H. Porter, illustrated and interpreted by contemporary collage artists. His own work recently appeared in the exhibition, "Empty Columns are a Place to Dream" which debuted in August 2021 during the 53rd Annual Birr Vintage Week & Arts Festival in Birr, County Offaly, Ireland. In January 2022, Kolaj Institute published a book about the project and the exhibition traveled to the Knoxville Museum of Art in Knoxville, Tennessee. Kurts is also the co-founder and lead organizer for the Mystic Krewe of Scissors and Glue, a group of creatives in New Orleans who meet monthly to collage, converse, and foster community. Along with the Krewe, Kurts helped organize "Unfamiliar Vegetables", a group exhibition for Kolaj Fest New Orleans in July 2019, which was later published as a book.
PARTNERS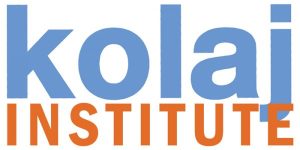 About Kolaj Institute
The mission of Kolaj Institute is to support artists, curators, and writers who seek to study, document, & disseminate ideas that deepen our understanding of collage as a medium, a genre, a community, and a 21st century movement. We operate a number of initiatives meant to bring together community, investigate critical issues, and raise collage's standing in the art world. www.kolajinstitute.org