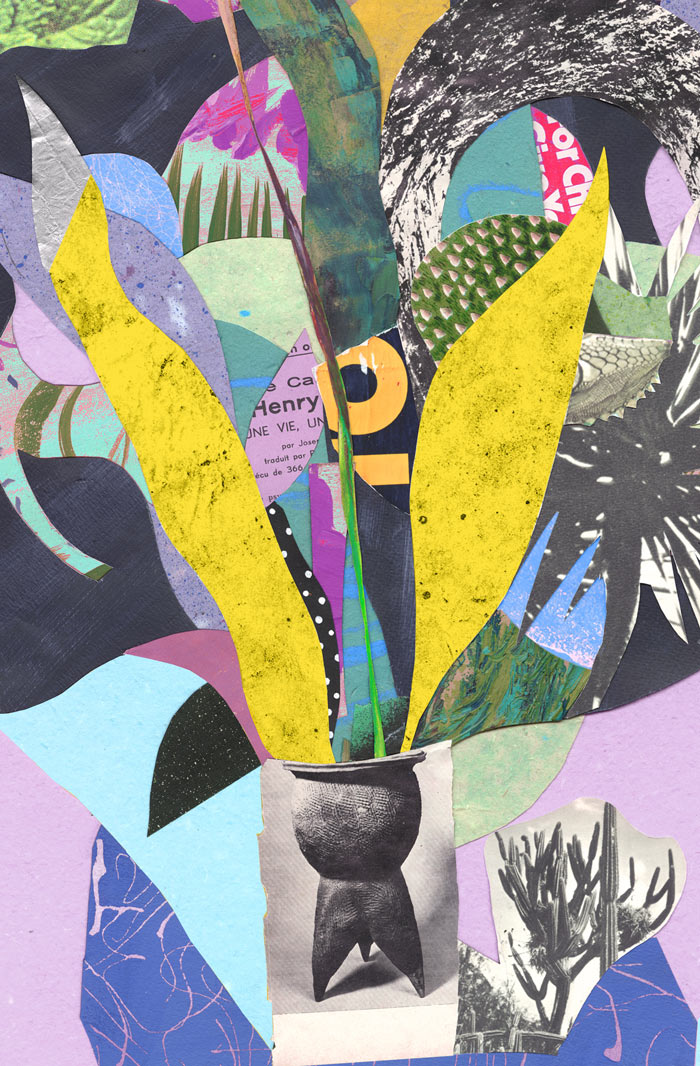 COLLAGE EVENT & COLLAGE ON VIEW
Collage-o-Thon
at Atelier Galerie 2112 in Montreal, Quebec, Canada
Event: Saturday, 25 February 2023, 7PM-2AM (free)
Exhibition: 25 February-1 March 2023
As part of Montreal's Nuit blanche during the night of 25 February 2023, Atelier Galerie 2112 invites you to a participatory and creative evening woven around collage. Through the night, the collagists Dréa, Janna Yotte, Jérôme Bertrand, Marie-Pier Lopes and Virginie Maltais will be on hand to create collages, building an exhibition that will evolve before your eyes.
You will be able to meet them, observe their creative process, but also participate: cut, assemble and glue elements to collaborate in a large, collective collage.
There will be a festive atmosphere, inviting sharing and collaboration. Creation, meeting and mulled wine will be part of the evening.
The collages made during the event will be exhibited from 25 February to 1 March 2023. The works will be available for sale and part of the profits raised will go to the Chaînon organization, which helps women in vulnerable situations.
There is a playful side, a feeling of freedom in this creative process. After the years of isolation brought about by the pandemic, we want to provide an experience where people can freely create together. Wouldn't collage be, after all, a pretext for meeting, a door to an imaginary universe built by everyone?
(text adapted from materials provided by the artists)
---
INFORMATION
Atelier Galerie 2112
2112 Atateken Street
Montreal, Quebec H2L 3L8 Canada
info@ateliergalerie2112.com
Hours:
Tuesday-Sunday, Noon-6PM