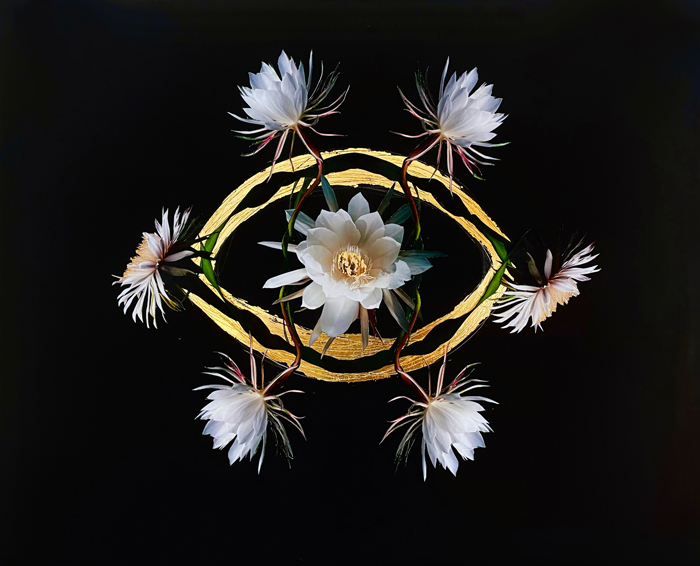 COLLAGE ON VIEW
Fabio Borges: Cura
at Darlinghurst Road Gallery in Sydney, Australia
23 February-1 March 2023
Darlinghurst Road Gallery celebrates World Pride 2023 with Fabio Borges' show, "Cura", his first solo exhibition and an in-depth look into the healing journey of the collage artist.
"Cura" ("cure" in Portuguese) features twenty-three original pieces by collage artist Fabio Borges, which document the artist's healing process. Borges started experimenting with the collage technique in his childhood, juxtaposing personal photos with celebrities' faces cut out from magazines. As he grew older, he started using collage to process life. The relationship with art intensified during the pandemic. Just like for many of us, things got a bit rocky for Borges, who decided it was time to deal with some personal traumas that have been challenging him for years.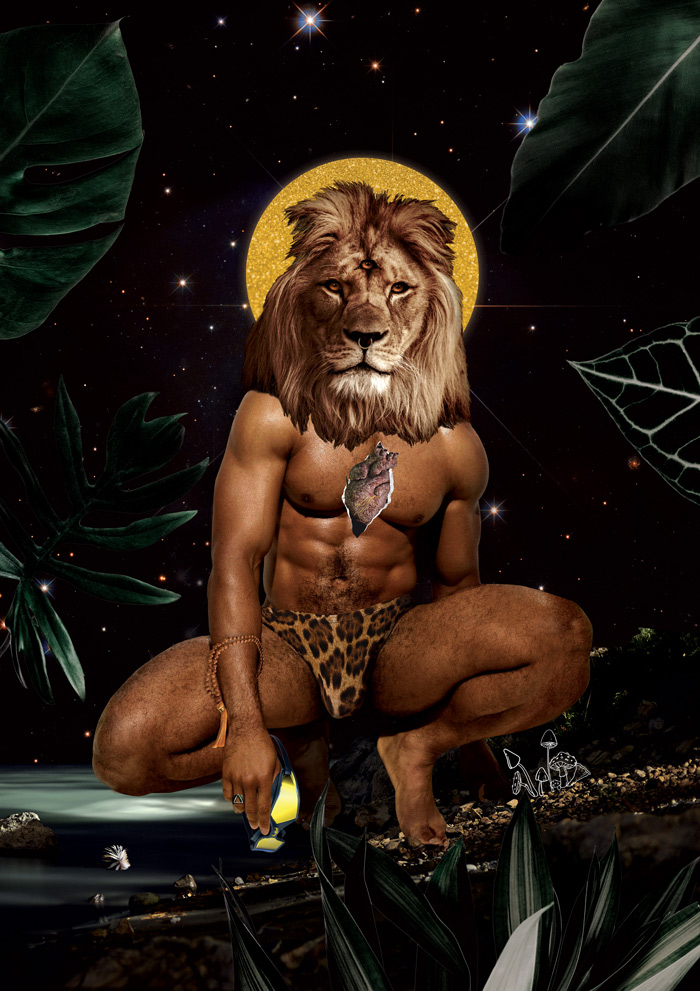 His self-awareness journey resulted in twenty-three collages using a combination of digital and analogue techniques, markers, scratching tools and gold leaf. Through a mix of animal images, religious iconography and cartoon characters, the artist displays a sense of irony and playfulness that is sometimes confrontational and, other times, pure fun.
Borges organised and showcased work in the first group exhibition of Brazilian artists in Australia, "Familia", which he curated under the name Juxta.fab. He facilitated sold-out collage vision board
workshops to celebrate World Collage Day in 2019 and 2020. In October 2022, he was the winner of the Boyness Art Awards. In 2023, he was one of the 100 finalists for the 56th Aravita Online Art Contest in the Artist of the Years category.
Originally from Brazil, the artist now lives and works in Sydney. Learn more at his website, HERE.
(text adapted from materials provided by the artist and the gallery)
---
INFORMATION
Darlinghurst Road Gallery
136a Darlinghurst Road
Sydney, New South Wales 2010, Australia
+61 449 009 808
HOURS:
Thursday, 10AM-5PM
Friday, Noon-7PM
Saturday-Sunday, 10AM-5PM