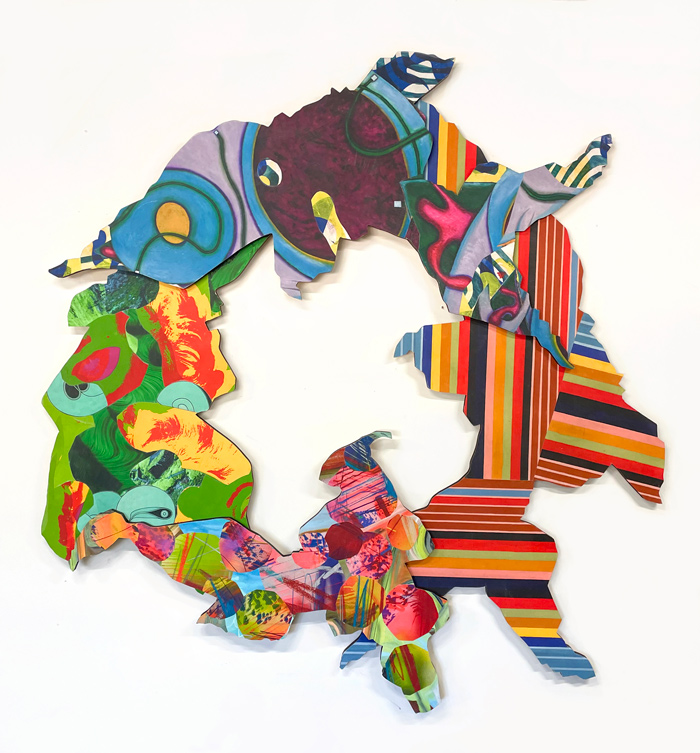 COLLAGE ON VIEW
Ray Beldner: Cut and Paste. Repeat.
at the Plaza Gallery in San Francisco, California, USA
28 February-7 May 2022
With an affinity for scale, shape, color, and texture, Ray Beldner makes colorful, playful collages and assemblages inspired by art and art history.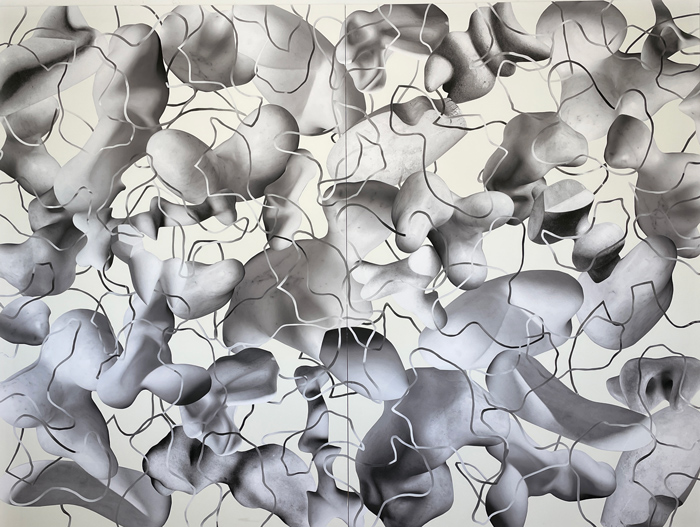 Beldner uses fragments of historic and contemporary artworks as the starting point for his work. The mélange of images layered onto the surfaces, at the same time familiar and foreign, is meant to disorient and lead the viewer through an endless examination of organic shapes, colors and textures. His process is intuitive and focuses on the visual tension between negative/positive space, figuration/abstraction, and how 2D forms occupy, define and create space.
Over time, this body of work developed from simple layered fragments of paper to large-scale assemblages and free-standing sculptures. After two years of lockdown, he has taken a turn toward even brighter colors and patterns as a visual relief from the isolation and social unrest of the past year. Ultimately, this work offers an energetic experience of color, shape, texture and scale, where you can lose yourself in the visual activity of the collages and recalibrate your habitual perceptions of reality.
Ray Beldner's solo show, "Cut and Paste. Repeat." is presented by Casey and Associates Art Advisors.
(text adapted from the artist's press materials)
---
INFORMATION
Plaza Gallery
555 California Street
San Francisco, California 94104 USA
Open during the building's regular business hours